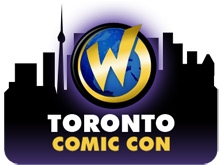 Arthur Suydam, cover artist for  Marvel Zombies, brings classical style and oil painting to his horrific creations and constructions depicting the superhero apocalypse.
Suydam said Marvel Zombies was a good match for him because of his background as an anatomical artist and his interest in the darker, sometimes spooky religious paintings of the renaissance.
"The art that I like in the world is very classical. I like the renaissance painters. I like their drawings and I liked the quality in their work so that's just the direction that I went in for my own career", he said.
Suydam worked for Heavy Metal magazine in the seventies after a few years at DC painting interiors for panels and covers. "I came into the business painting, so they credited me as one of the first guys to bring painted work to comics", he said.
Working with mixed media and oil paints Suydam would hand color each individual panel using a specific process conducive to the fussy nature of greasy oil paint.  "Your materials will fight you", he said,  "your problems have to be solved before you put any oil on canvas because its very unforgiving and you can't make any corrections."
In 2005 Suydam started painting covers for Marvel Zombies and every superhero from Wolverine to the Silver Surfer was zombified. Most memorable perhaps is Spider-Man web slinging but falling to pieces as he takes another zombie out mid-air. Suydam's name is on more than a dozen covers in that series alone. He's also done work for Wolverine, Batman and magazines such as Heavy Metal and Epic Illustrated.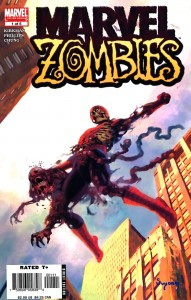 Suydam explains his complex artistic process – "I start out with very rough sketches like everybody else does", he said. "I get out the tracing paper, figure out the positions of my figures. Then, I work on a tighter drawing in pencil and then I go and start inking it in. Basically I'm just breaking down what's light and what's dark. That's just the process of drawing."
"Once you get past the design stage it's about what's light and what falls into the shadows", Suydam said.
He takes the final sketch and scans it into the computer where he decides digitally the colour design. Afterward he prints the piece onto canvas he previously primed with gesso. "Then I do my finished painting right there on the canvas", he said about the way he builds the oil up to create a realistic image.
These paintings can take two weeks or longer to dry. And if you make a mistake it takes longer.
Trained in classical renaissance painting and sculpting, Suydam worked with cadavers to hone his skill of creating realistic anatomy. "I basically tried to develop or seek out an educational system and then applied it to fantasy work rather than religion", he said.
Suydam admits he's seen a Romero movie or two.
"Night of the Living Dead, I liked. And the other ones I didn't like at all. I think black and white and zombies goes good. I think if you put too much color in them then I think it strikes nerves and they become more repulsive, disgusting I guess. In black and white though you can tell the story without striking any of those nerves and you can just tell a good story about good characters", he said.