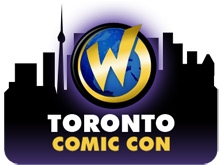 Day three of the Wizard World Comic Con came and went, but it wasn't nearly as bustling as it had been on Saturday. Being that it was much easier to get around the convention floor today, there was less of a hassle in trying to get into vendors' booths or tables to see what they had to offer compared to Saturday's much more hectic showing. The convention was busier early in the day when all of the celebrity guests were at their tables; fans lined up and were ready to get autographs from their favourite stars. From there though, the day was mostly quiet and I spent the day wandering around the floor catching up with some friends or running into my every day pals. Most importantly I spent the day with the greatest girlfriend in the entire multiverse, which made today that much better.
In the afternoon I sat down with Kill Shakespeare creators Conor McCreery and Anthony Del Col, and series artist Andy Belanger. We chatted for about 40 minutes regarding what they've been up to lately, where the book is heading and what they have planned in the future. As always I had a great time talking to the guys, and for all you daily CBD visitors, you can expect a full interview with them soon with topics ranging from their cover contest, who they would choose between Hamlet and Romeo if they were Juliet, the thought process behind some of the series' more abstract artwork, and Anthony's devious plot to cut out Conor and Andy altogether from future dealings. How do they respond?! Well, you'll have to wait for that! As always  though, it was a treat to hang out with these guys and if you haven't checked out the book yet, you should. Thanks Anthony, Conor, and Andy for again taking the time to talk with me.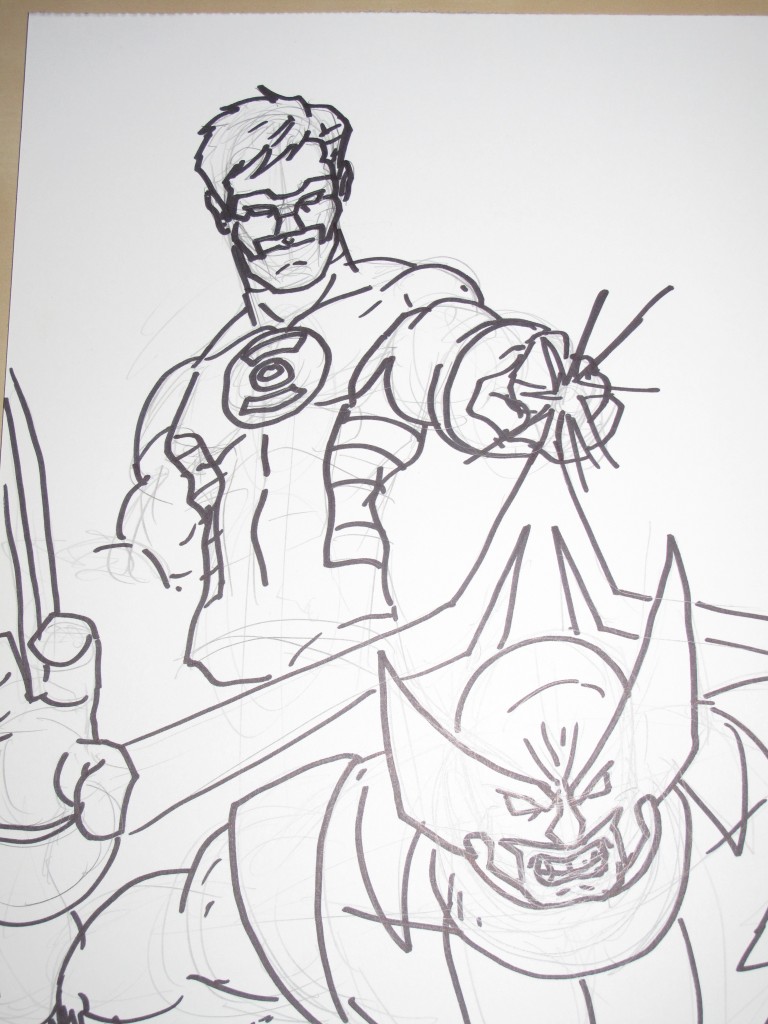 When it comes to these conventions there are three things we're always looking for: back issues, artwork, and deals. I found two of the three. I got a commission done today by a real cool guy named Marvin Law who I met back in November at the Hobbystar Toronto Comic Con. I gave him free reign on it, asking only that it feature a Green Lantern beating up Wolverine. Marvin delivered to me a sketch featuring Kyle Rayner restraining him and I think it turned out fairly well. Thanks Marvin!
Now…if you read my blog after day two, you'll know that I came across an item that was rather expensive that I kind of wanted. This item was a Wal-Mart exclusive Green Lantern action figure pack featuring early 90s versions of Hal Jordan, John Stewart and Guy Gardner, along with Tomar-Re and Sinestro as a Green Lantern. It also happened to be $75 when I saw it Saturday afternoon, resulting in tears of sadness and woe. Luckily when I arrived Sunday morning, it had been dropped to $70. That doesn't sound like much, but it gave me hope especially since I had found another vendor with the same pack. As I left I thought I'd make an effort to haggle the vendor on the price and wouldn't you know it that after lowballing him with a $50 offer, he met me at $60. This allowed me to skip home geekishly with this in tow…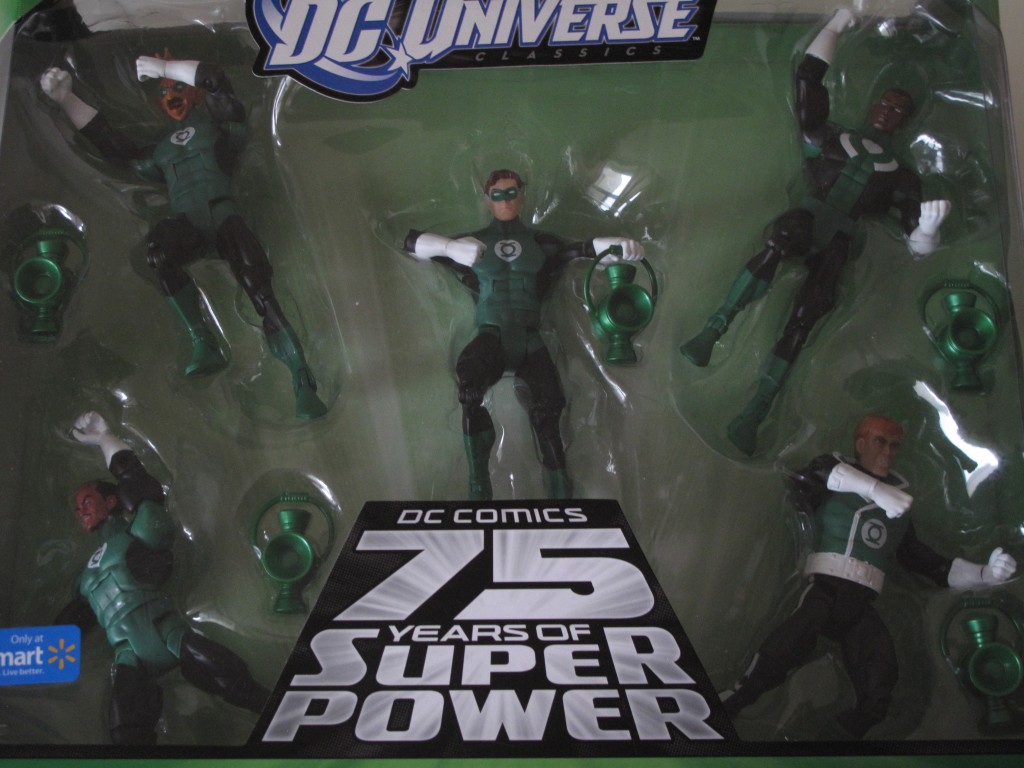 …so that wasn't horrible in the slightest.
It was altogether a good weekend. I feel like everything went well with CBD's table too. Our contest is ongoing until April 1st and if by chance you've wandered onto the site after our collective pestering this weekend, it's great to have you and I hope you stick around. As for the convention itself, it was a definite improvement over last year's. Hopefully it gets even better next year whether it's through expanding the number of vendors, bringing in more quality guests, or just ensuring fans have a great time while they're there.
Until the next episode,
Over and out.