Batman #324, DC Comics, June 1980. Artist: Jim Aparo.
A great comic book cover matching each day of the year, 1 through 365. Please chime in with your favourite corresponding cover, from any era.
With his cover to Batman #324, Jim Aparo outdid his paisan Dick Giordano (who drew yesterday's Batman #323).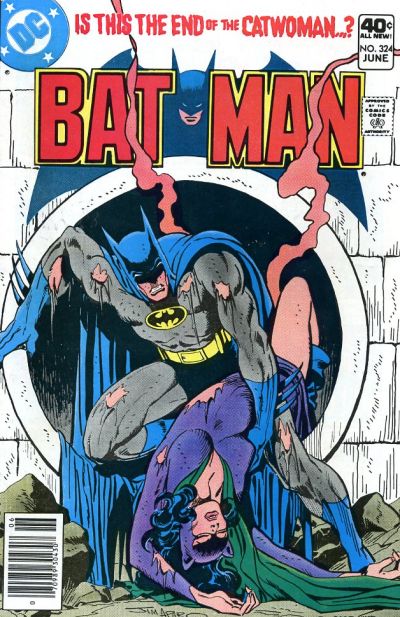 There's something about the way Mike Zeck draws Captain America! Zeck's cover to Cap #324 is a perfect example of that Zeck look.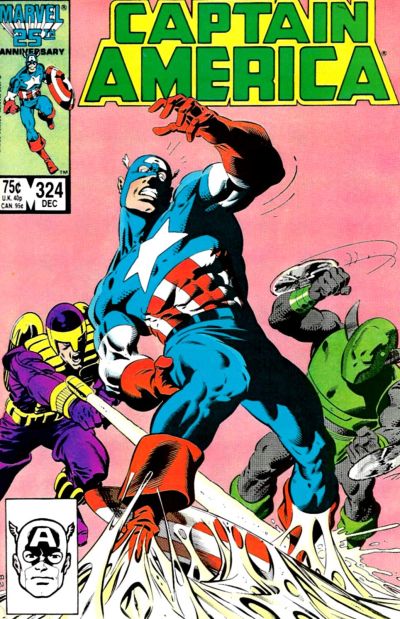 Scott McDaniel has definitely earned a new fan, his cover run on Daredevil is exceptional work.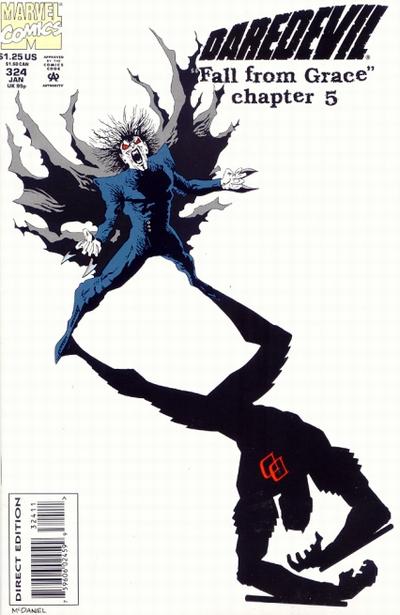 Bud Plant called me on the Four Color a couple of days ago, I feel like Kramer on that episode where they all vow not to masturbate. Lovely stuff on the cover of Four Color #324, the sad news is that I have never seen or held this book in all my collecting days 🙁