Detective Comics #335, DC Comics, January 1965. Artist: Carmine Infantino.
A great comic book cover matching each day of the year, 1 through 365. Please chime in with your favourite corresponding cover, from any era.
Gulp! December 1st, Day 335, we're heading into the stretch run and I can only think of a few default picks over the last 31 days but I'm not going to look forward at all, a day or two ahead at most just because I'm still holding out hope that there will be some real surprising winners coming our way.
Day 335 was tough, I really like the way Carmine Infantino drew Batman on the cover of Detective Comics #335, great motion and frozen in a unique stance, I only with the Batman figure could have been bigger and more centred.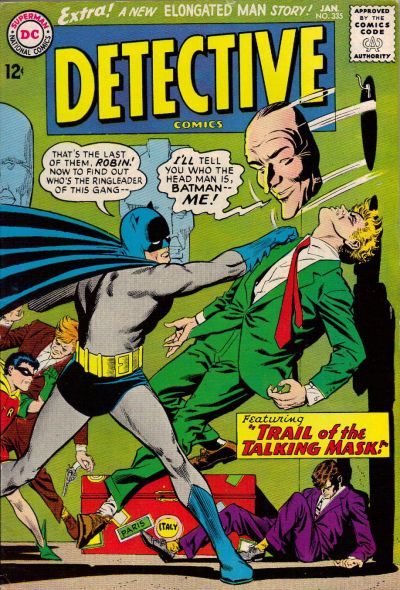 I was initially gonna give today's crown to Batman #335, I'm usually a big Jim Aparo fan but I think he was off with the Batman anatomy, Ra's Al Ghul looks great though.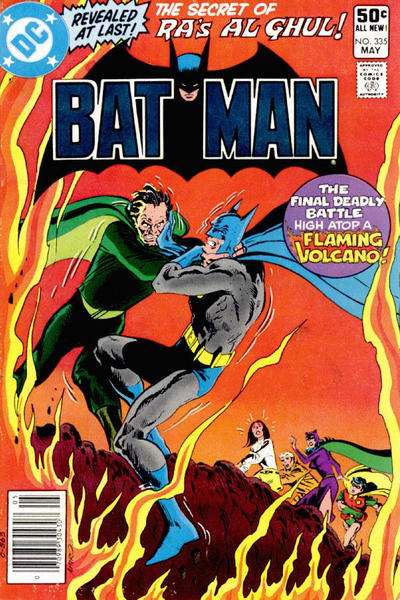 Steve Geiger's cover to Hulk #335 certainly gets your attention, it gives me a similar feel to the Daredevil #239 cover I features way back.