Captain America #34, Marvel Comics, January 1989. Artist: Ron Frenz.
A great comic book cover matching each day of the year, 1 through 365. Please chime in with your favourite corresponding cover, from any era.
I found day 349 to be a weak one, for me the best of the lot has to be Ron Frenz channeling Jack Kirby on the cover of Captain America #349.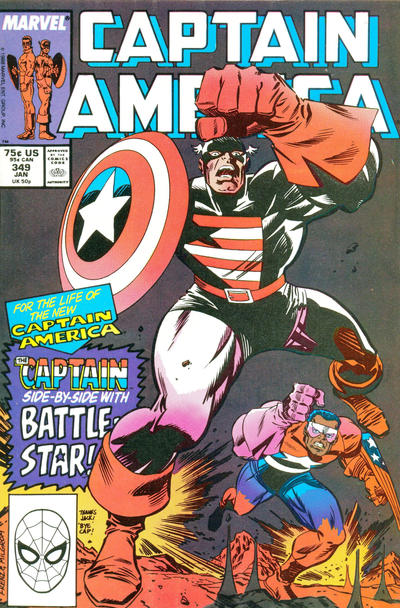 Ross Andru's cover to Batman #349 has all the right ingredients, the mysterious mist, bats, menacing eyes etc, yet I still feel it doesn't deliver.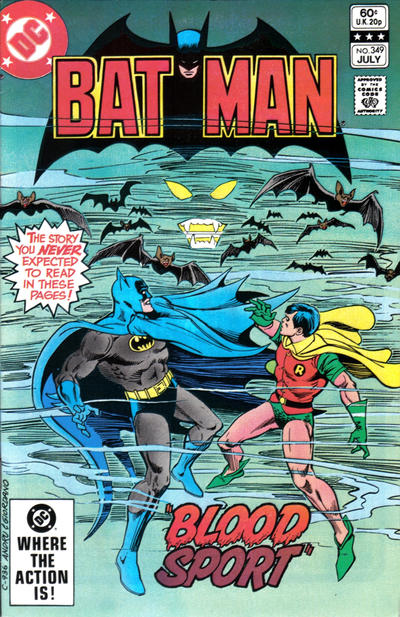 Walt Simonson forgot to call the colourist on the cover of Thor #349, the cover is so so but I didn't have many options today.