Batman #357, DC Comics, March 1983. Artist: Ed Hannigan.
A great comic book cover matching each day of the year, 1 through 365. Please chime in with your favourite corresponding cover, from any era.
I think Ed Hannigan's cover to Batman #357 is pretty good, it's atmospheric with a nice dose of peril, well executed.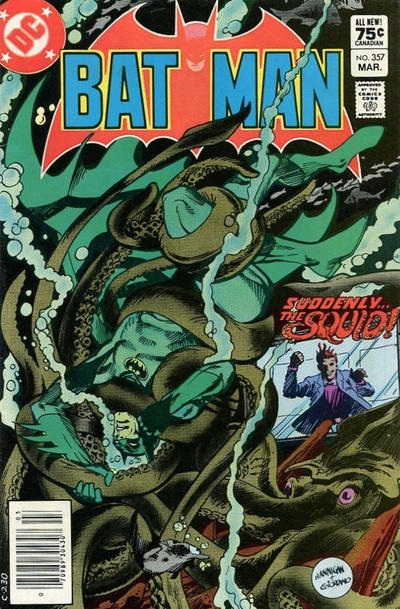 Zane Grey covers! I wish Four Color had more of them because each new one is a highlight.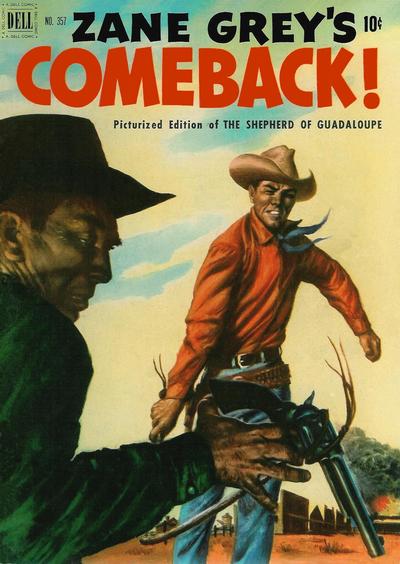 Covered 365: is not supposed to be harsh on artists and apologies to Chris Bachalo for comments made a few days ago. I like Chris' use of light and chaos in his cover to X-Men #357.