Grading comics allowed for the large and vibrant vintage comic market to expand exponentially. Gone was the worry of missing pages, of undetected restoration, of missed cropping and of buying over graded books. All this had come at a cost because another thing gone was the interior art.
This column will celebrate the Splash page. You know, that page you will never get to see again because your comic is locked and sealed in a hard plastic case.
I think your jaw will drop with some of this art and I think you may even be tempted to crack that case open to see these gems first hand.
---
So I'll go with noting the week and then a reference to one or more of the splash pages featured.
Jim Steranko is a wizard. I love the style and the mood of his splash page to Tower of Shadows #1, from September 1969.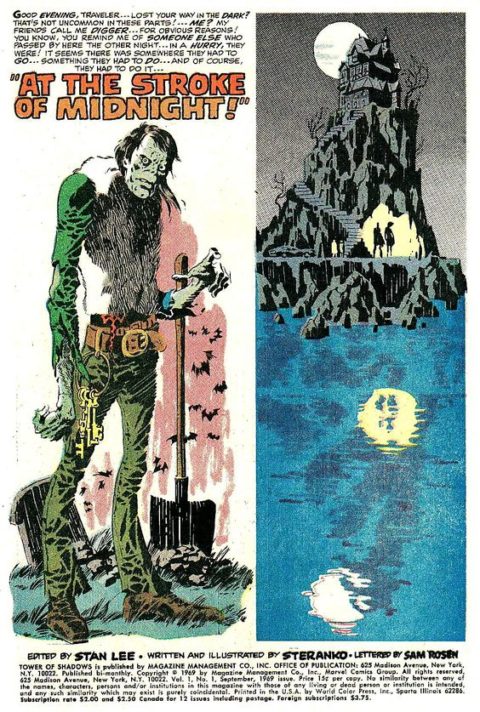 One of my favourite artists in comics is the mighty John Buscema: he gives us a beautiful splash page to Avengers #62, from March 1969.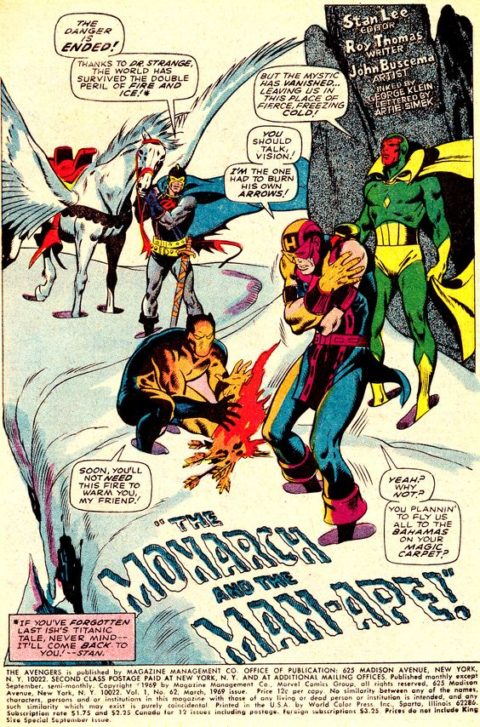 I could put a Steranko up every week but I'll try not to by sneaking two in this week. Such an open, fresh and airy splash page for My Love #23 from May 1973.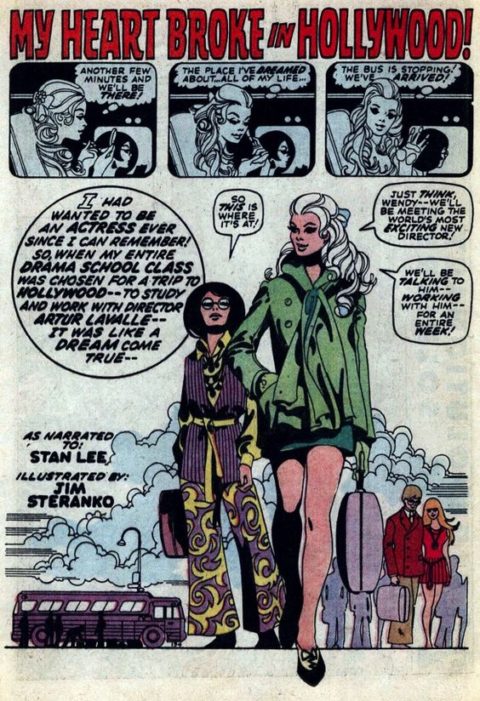 I know its called Making a Splash but the column is here to highlight the art denied us by the CGC cases. John Romita's single panel from Amazing Spider-Man #50 has turned out to be one of the most celebrated panels in comic history, from July 1967.