Yesterday I was at the 80's Toy Expo, and I found a really cool T shirt (check out my column later this week for more details).  This gave me an idea.  I hit a website I have bought from before, and found some shirts that I like.  So here is this weeks Pick 5 – T shirts.  (photos courtesy of teesforall.com).
#5 Wonder Woman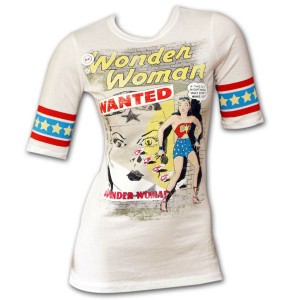 When I started looking for T shirts, I automatically started looking for Men's shirts.  It didn't occur to me to check out the Ladies designs.  I am glad I did.  I found the picture to this really cool retro Wonder Woman design.
#4 Spider-Man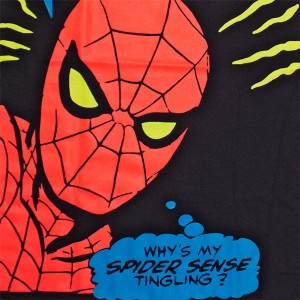 Neon Spidey-Sense.  Works for me.
#3 Justice League of America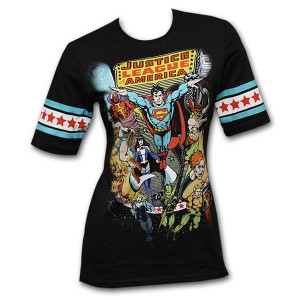 Another really cool shirt made for the Ladies.  I really like the stars and bars on the arms.
#2 Captain America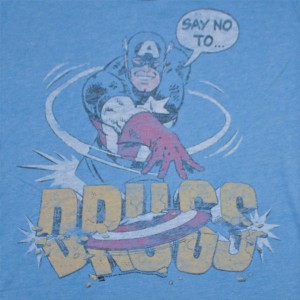 Captain America on a faded Tee, saying "Say no to drugs!".  Oh Cap, you would make Nancy Reagan smile with that one.  (Ummm… kids, if you didn't understand that one, just wikipedia it).
#1 Batman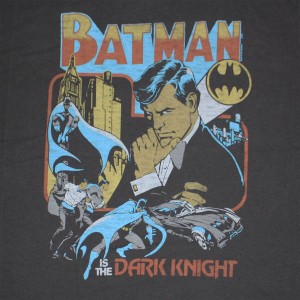 Finally a T shirt that features Bruce Wayne.  This is a really cool design that screams 007 mixed with Dark Knight.
Bonus 5 – Big Bang Theory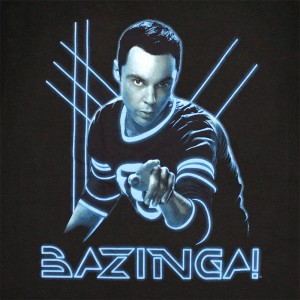 Bonus Five time.  I know there are BBT haters out there.  But there are those who love it too.  So as my Bonus 5 give to you, a Tron inspired Bazinga Tee.  TRON!!!!! (I love doing that)