Welcome to Retailer Q, spinning 52Q's format at top Canadian comic retailers. Comic Book Daily asks the question and our retail friends give their perspective. It's been a while but we're back!
[box type=question] The days of parity between the U.S. and Canadian dollar are over, with economists predicting a $0.85 Canadian dollar for the next three to five years. Diamond's conversion this week was 114.89%. Which leads me to this Retailer Q: how is your store pricing comics?[/box]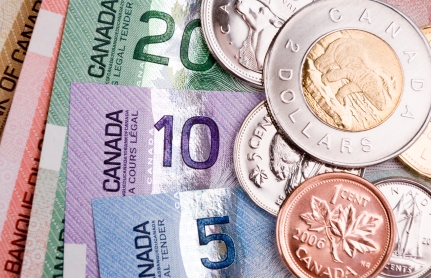 [box type=shadow]Kevin Boyd, The Comic Book Lounge + Gallery in Toronto, Ontario.[/box]
Up until last week we offered new comics and books on par and ate the difference. Toys and merchandise prices were adjusted to compensate for the exchange rate.
However, since the exchange rate has risen so steeply over the last few weeks and in the summer our freight and duty costs per shipment rose, we decided going forward starting with the November 12 items that we would load the exchange rate in when receiving the weekly shipment. It will be based on the exchange rate charged that week. So for the first week we used 1.1469 and the following 1.1489. Items in our system prior to this week will remain at par.
[box type=shadow]John Tinkess, Another Dimension in Calgary, Alberta.[/box]
Regardless of the exchange rate, the Canadian cover prices on comics and books have been out of whack for years so we charge the US cover price plus the current exchange rate, which is posted prominently at each register. Customers seem to be happy with this system as in most cases it works out in their favor compared to what they might pay at Chapters, etc.
[box type=shadow]Jay Bardyla, Happy Harbor Comics in Edmonton, Alberta.[/box]
We price all the books out at the time of shipping, based on the Diamond exchange rate (the customer "pays" what we pay). We sticker all our books so the price stays fixed. This avoids any potential for sticker shock from people and it's been received well. We've been doing this since 2009.
[box type=shadow]Calum Johnston, Strange Adventures Comix & Curiosities in Halifax, Nova Scotia.[/box]
We're looking at just that question as over the last couple of weeks the rate has been 12-15% and we've been selling at US cover price for the past few years. It's an issue that needs to be addressed soon on our part very soon, but other work has been getting in the way.
[box type=shadow]Paul Stock, Librairie Astro in Montreal, Quebec.[/box]
Every Friday we call  our bank and get their $100,000 exchange rate. We use that to set our invoicing to customers rate for the week. . Sometimes it's the same as Diamond, sometimes a half-point more (or less). We started doing this almost 20 years ago, and  kept it going, even when the dollar was at par,  just to keep the method operational, so fluctuation is no big deal for us.
Mind you, I was somewhat dismayed a couple of weeks ago to find that DC has  resumed showing Canadian prices on their TPBs and HCs: 20%. I thought it had been well established by (and at) the last RRP that  Canadian retailers simply didn't want  publishers to try and keep up with the rates. We're quite capable  and accustomed to  doing it ourselves, ensuring that neither we, nor our customers, get stung by currency speculation, which is what Canadian cover prices boil down to being.
[box type=shadow]Brahm Wiseman, Heroes in London Ontario.[/box]
We locked in at $1US = $1.10CND when the dollar slid there earlier this year.  We love a par dollar, but once it falls to a 10 cent difference, it becomes too much of a mark up loss since we discount all of our books for our customers anyway.  We keep the math simple: %10 is math most of our costumers and staff can understand and do in their head.  We'll probably stay at $1.10 until the dollar falls to $1.20 or climbs back closer to par.
[box type=shadow]Christopher Butcher, The Beguiling and Little Island Comics in Toronto, Ontario.[/box]
We've been locked at U.S. cover for the past few years, but I'd say the days are numbered and we will be back to a weekly posted exchange rate soon. Hopefully we can hold out until Christmas as the U.S. Pricing really spurs sales, but if the dollar slides any more we'll have to move more quickly.
[box type=shadow]Bruno Andreacchi, B.A.'s Comics in London, Ontario.[/box]
We ignored the difference until it slowly crept over the 10% mark and then it stayed there like an unwanted guest. We usually have the exact exchange posted at the front counter the first week of every month. Our regulars understood our situation when we informed them: "Better our customers pay a few cents extra [actually we only do about a nickel per dollar] than the store pays hundreds of dollars more every week".
As far as walk ins and new faces are concerned, we leave it at US cover. Less fuss. If the exchange does go over 15% and stays there, we'll probably up our rate to 10%.
[box type=shadow]Marc Sims, Big B Comics in Hamilton, Ontario.[/box]
We are still at US cover price, but want to move to a current exchange rate for periodicals. Graphic novels would stay at US cover price so we can compete with Amazon and Chapters.