Welcome to Retailer Q, spinning 52Q's format at top Canadian comic retailers.  Comic Book Daily asks the question and our retail friends give their perspective.
[box type=question]From a retailer perspective what's the right way for a comic publisher to follow through a media hit and garner new readers? What are they doing wrong? How have you maximized new reader sales based on hit media properties?[/box]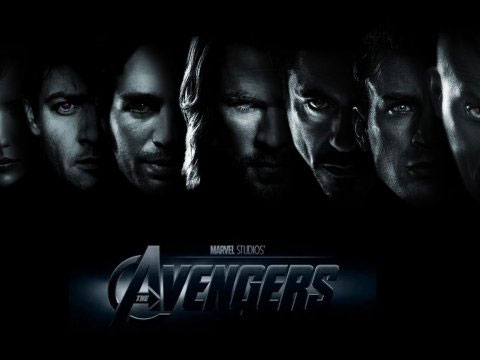 [box type=shadow]Christopher Butcher, The Beguiling, Toronto ON[/box]
It's pretty clear to me that Marvel and DC are pursuing a strategy of squeezing every last dollar out of their existing fan-base instead of casting outwards, while independently owned properties tend to value the integrity of the stories quite a bit more. Consequently, when new customers arrive at our store, I can recommend a bunch of stuff from Marvel or DC, but with the exception of BATMAN: YEAR ONE there really isn't a clear starting point for Avengers, Batman, Green Arrow, or Spider-Man. DC and Marvel have bitten themselves on the ass, badly, by turning their production focus inwards over the past 10-15 years, and this is the end result: a complete inability to capitalize on a 2 billion dollar advertising campaign for their property.
Someone comes in asking for The Walking Dead? We give them volume 1 in whichever of 4 formats they prefer, and then they keep reading from there. Same with Scott Pilgrim, League of Extraordinary Gentlemen, Watchmen, V, even the first of the relaunched Batman movies (Year One again). Regardless of how well those movies did, the hype for them was immense and sent people to our stores, where we could sell them books.
2 years of Scott Pilgrim 1-6 being in our top sellers from a movie that "flopped"? I'll take that over a billion-dollar "Avengers" movie that doesn't send even one new (paying) customer into my store, any day.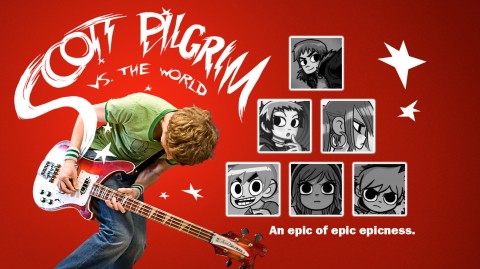 [box type=shadow]Kevin Boyd, co-owner of The Comic Book Lounge + Gallery in Toronto, ON.[/box]
Do new people come to comics when there's a media crossover? We can't afford to think they don't, but generally I would have to agree that when it comes to the Marvel and DC properties they don't convert a lot of new comics fans – these are known characters that are accessible in a variety of platforms, including comics, but also video games and cartoons. Avengers didn't convert a lot of new fans to reading Avengers and related properties at our shop, but there was a general warmness about the quality of the film itself that carried over into some additional graphic novel sales as the fans were gathered about on FCBD hanging out and comparing notes – people were looking for suggestions and our Avengers sale certainly helped move some of those books into the hands of readers. Subsequently we've moved anything and everything Thanos related out the door faster (back issues and trades) than we can get it in.
A title like Avengers Assemble was a dud when it arrived at the shop, selling only to hardcore Avengers fans and even then they were cynical about a forced team book featuring the characters used in the movie – especially a forced costume change for Hawkeye to resemble his movie counterpart. And then issue 3 featured Thanos on the last page and it was sold out in a day with customer orders jumping up on #4. If only they had given us a heads up, we would have been able to counter the interest with more product like the Infinity Gauntlet to meet that need. I should note that the Indigo near my apartment was almost completely cleaned out of Avengers product the weekend the movie was released, so some retailers did benefit from the movie driving people in. If only my shop was closer to a movie theatre, at least that weekend!
Generally I would have to agree that a smart publisher has a set jumping on point (or points) for retailers to sell to new converts. The non-superhero books with media tie-ins do seem to do well. Walking Dead's season closer definitely brought people in, but every week is a Walking Dead week.
I don't expect Batman to do much as far as referring people, but having some trade collections with Bane and Catwoman along with some Batman perennials like the Killing Joke available seems like good business to me. They generally sell without need of a media bump. I don't see Green Arrow on television doing much for us, but at least it gets The Longbow Hunters back in print. Finally, with the Amazing Spider-Man coming I just can't see much of an effect on sales, but we'll still have some some key collections available (more classic material than recent storylines). I'll probably run themed sales for the weekend of the Batman and Spider-Man movie releases as we did with the Avengers.

[box type=shadow]Jennifer Haines, owner of The Dragon in Guelph and "Manager" of the cutest baby in comics![/box]
This has actually been the first film to bring people into the store. While Batman Arkham City and Walking Dead perpetually bring new customers through the doors, we'd never seen results from any other movie. Now, we've got kids and adults coming in, lured by our Avengers themed window display. We also have t-shirts and toys in full view from the doorway. Our two graphic novel end caps are stocked with Avengers trades, and they just keep selling!
I'm not sure publishers need to do something different. Instead, I think it's the onus of the retailer to create a welcoming environment, so that potential new customers want to walk through the doors. Once they're in, the sell should be easy!