Becky Cloonan mentioned she had illustrated a new version of Bram Stoker's Dracula that was coming out in April from Harper Design. Being a fan I had a look.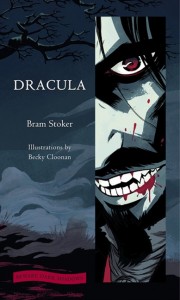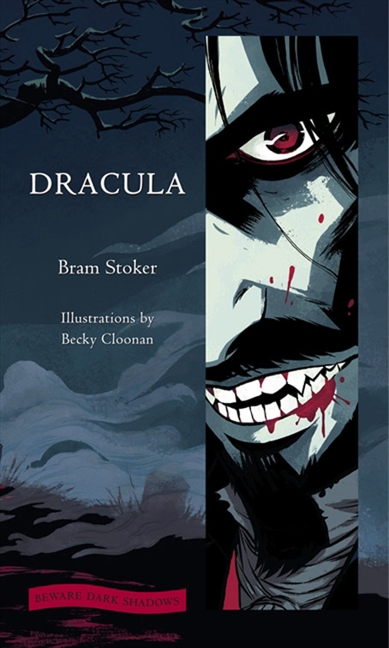 [quote]This new, unabridged edition of the cult classic Dracula by Bram Stoker brings a unique, contemporary visual spin to the story through the art of renowned Eisner Award-winning artist Becky Cloonan. The complete text of the original book is complemented with more than 50 original illustrations in the form of horizontal and vertical panels, spot illustrations, and ornate borders by Becky Cloonan. This is a Dracula you have never seen before – contemporary, edgy, and stylishly macabre with Victorian overtones, and an unusual color palette.
ISBN: 9780061992155
Imprint: Harper Design
On Sale: 4/10/2012
Format: Hardcover
Trim size: 6 x 10″
Pages: 384
$17.99 USD
Ages: 18 and Up
Order online: Amazon, Book Depository[/quote]
For a work first published in 1897 Dracula has had a good run in the public zeitgeist, but for most people they have actually never read the book. Designed by Iris Shih, this edition is stunning and a solid modern edition.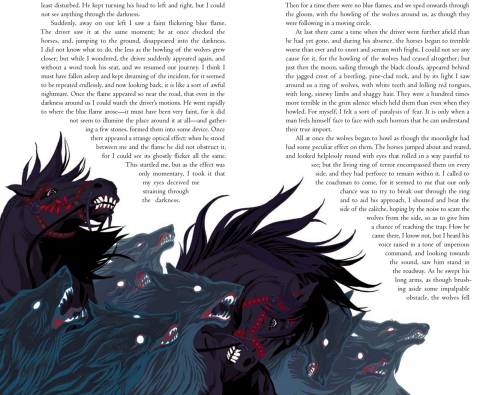 First and foremost the illustrations by Becky Cloonan are strong, powerful and truly wonderful. Working with a novel and providing spot illustrations is a tricky business, as you're providing visuals where everything is described in the text. They're an accompaniment, a visual bonus to give that extra oomph. Cloonan delivers oomph indeed.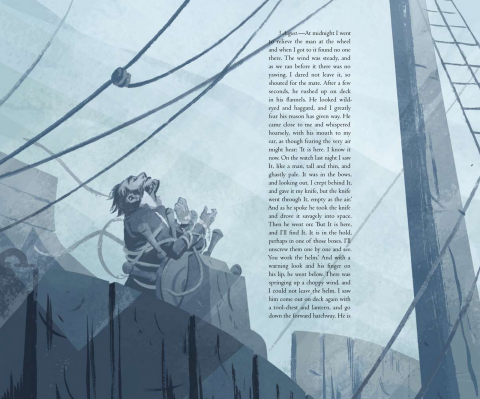 It's the overall design that impresses and draws the reader in; thoroughly immersive. Page layout is creative, in the use of text and illustration to provide unique and visually appealing pages. The book is slightly longer than normal at ten inches. The paper choice is crisp white with a matte finish. Text is clear and comfortable. Chapters and emphasis are provided through large background text, as shown below. A well designed package cover to cover.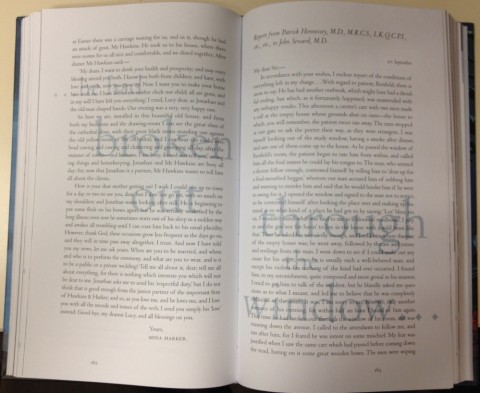 Dracula Illustrated Classic edition is a textbook example of how to breathe new life into a century old work. My wife, not a fan of the genre, was completely taken by the format, layout and illustrations, and expressed a desire for her favourites to be renewed in this manner.