ComicLink recently wrapped up their October 2015 Focused Auction. This is the lower end auction that complements their larger Featured Auctions. Original Art in the Focused Auction is a grab bag of items ComicLink feels are worth less than $500 USD, but they throw a few larger items in to get the interest up.
This time around it was mostly a low end affair but these five items caught my eye.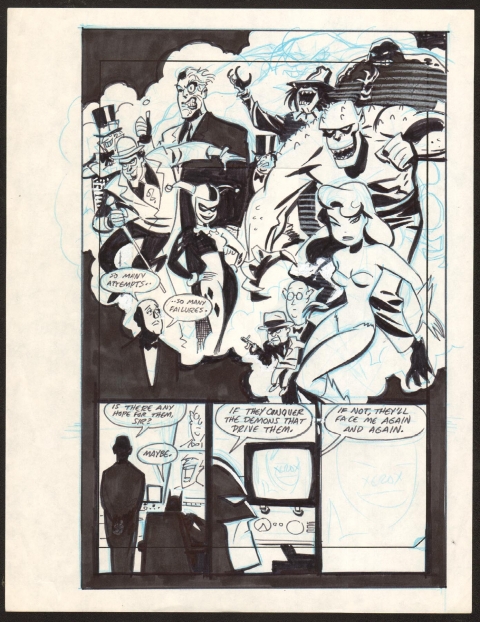 Batman Adventures Annual issue 1 page 5 by Bruce Timm, 1994, sold for $2470. Source.
Advantage Buyer. Bruce Timm in general is hot, but nothing is hotter than his rendition of Harley Quinn. Along with her is a large half splash with Batman's rogues gallery. The Harley area has been redrawn and added as an overlay; unfortunately ComicLink didn't post a scan of what was underneath.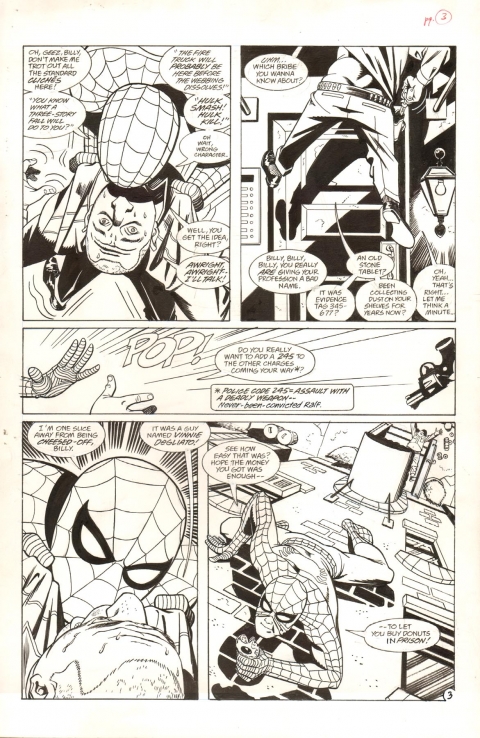 Spider-Man: Lifeline issue 2 page 3 by Steve Rude and Bob Wiacek, 2001, sold for $319. Source.
Advantage Buyer. Steve Rude has a consistent fan base snapping up his classic clean line artwork. More and more of his artwork hits the auction block every week but this is still a low price for a nice Spider-Man page.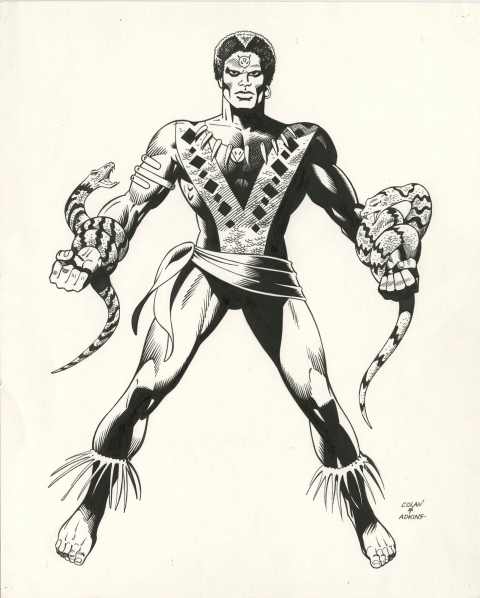 Brother Voodoo by Dan Adkins, undated, sold for $175. Source.
Advantage Seller. This was tough. No notes on the auction so we have to guess as to why the work is signed Colan + Adkins, but most likely the pencils were copied and Adkins did an original inking. I don't see a groundswell of interest in Adkins anytime soon, and while this is a very nice pin-up (and I beleive it's the image used in The Official Handbook Of the Marvel Universe) that's about its top dollar.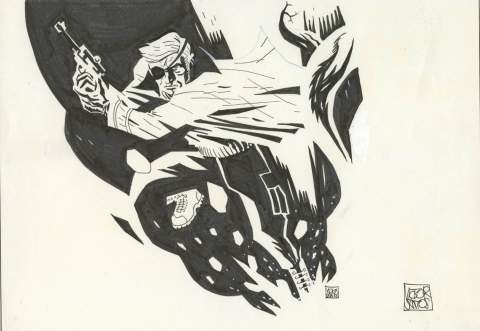 Polar by Victor Santos, undated, sold for $11. Source.
Advantage Buyer. Come on, it's $11. For any fan that knows what the source material is, or even a fan of any comic art, this was a steal.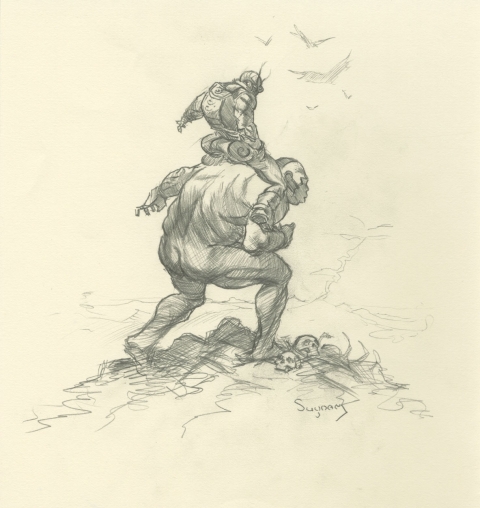 Cholly and Flytrap, undated, sold for $71. Source.
Advantage Buyer. Another relative bargain, since the piece is 6.5″ x 6″. A very nice preliminary sketch with nice detail. Looks to match his style at the time of the Epic material.