Last week I was in New York, New York for our annual family vacation getaway. And since we were in the big city I took the time to visit a few Manhattan comic shops. In reality that meant Forbidden Planet and Midtown Comics Times Square, as Jim Hanley's Universe closed and I didn't feel like looking for anything else.
And I should clarify for those that don't regularly read my columns that big books are, in fact, based on size and not desirability or collectibility. I like oversized art books and seek them out, especially Artist's Editions and their ilk.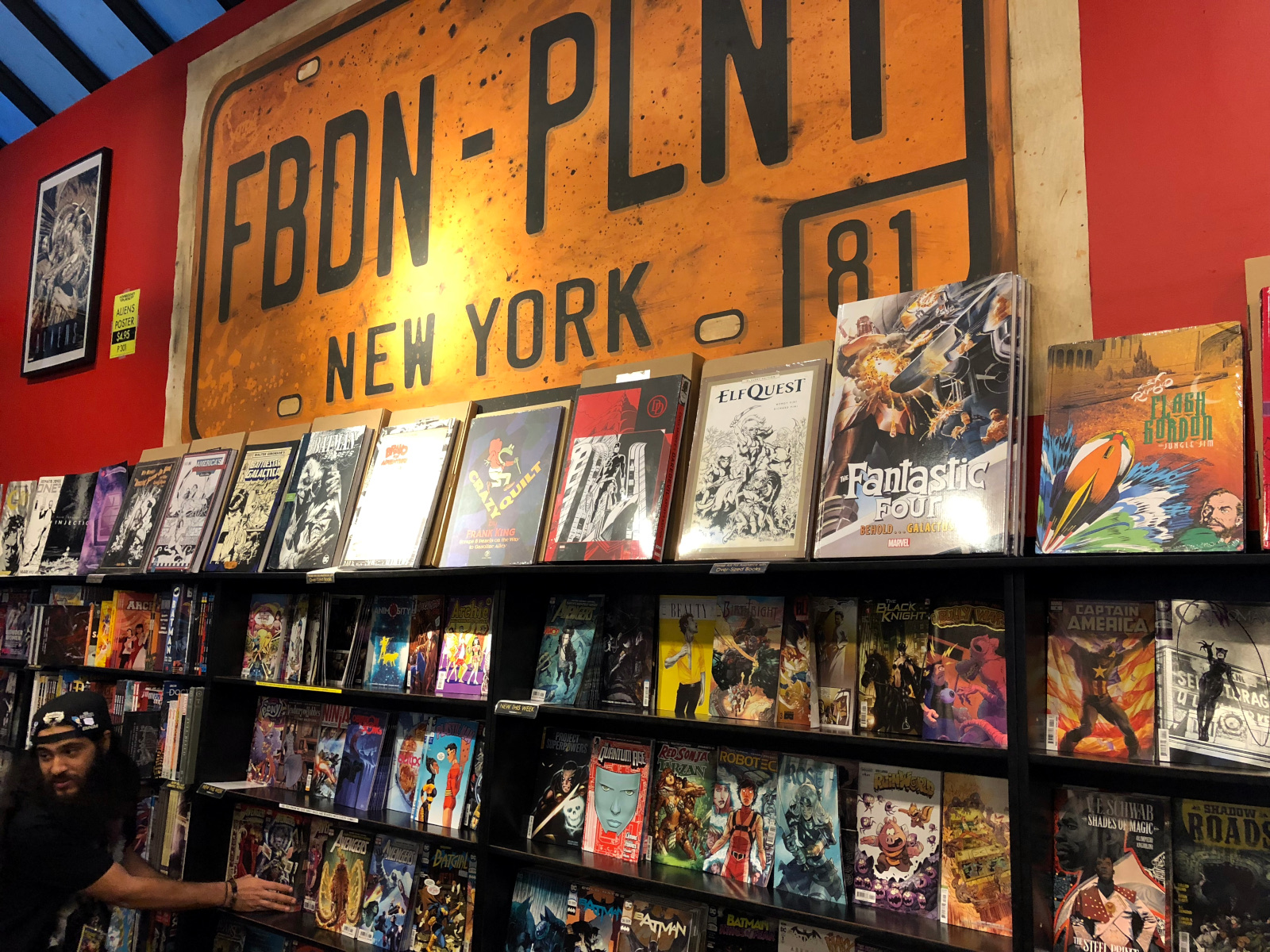 First up was Forbidden Planet. We were trekking across lower Manhattan on our way to Katz's Delicatessen for lunch and my wife said "do you want to go in?" as I walked right past it.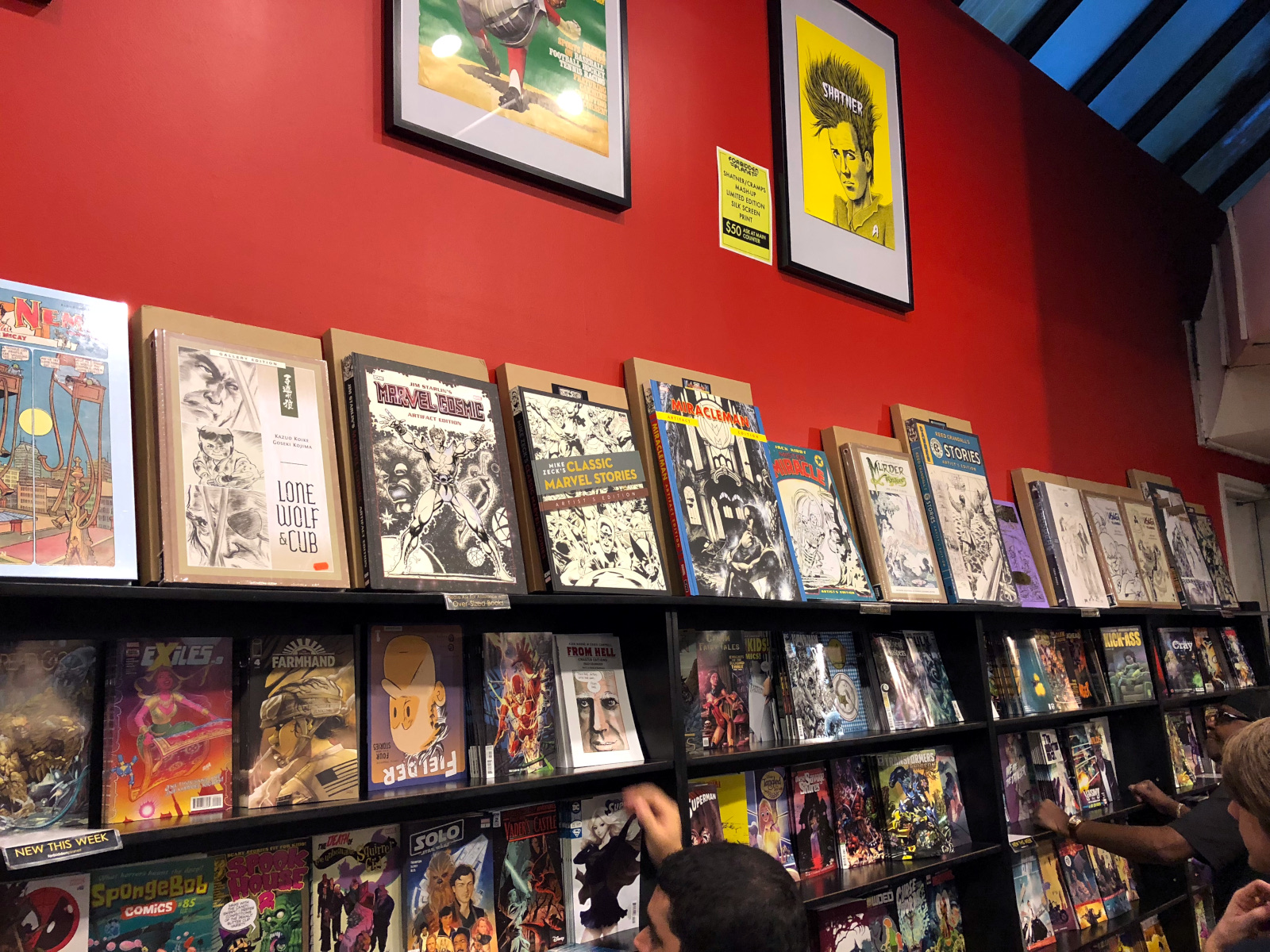 There was a classic comic shop vibe with a modern sensibility. A good layout with the cash mid-store and the monthly comics along the back wall in a well lit and featured area. Along the top were the oversized volumes.  I was impressed by the sheer variety of Artist's Edition format books available.
The shop otherwise seemed a bit dark with the lighting. A very good selection of trade paperbacks, hardcovers and graphic novels. Also a solid toy section closer to the door.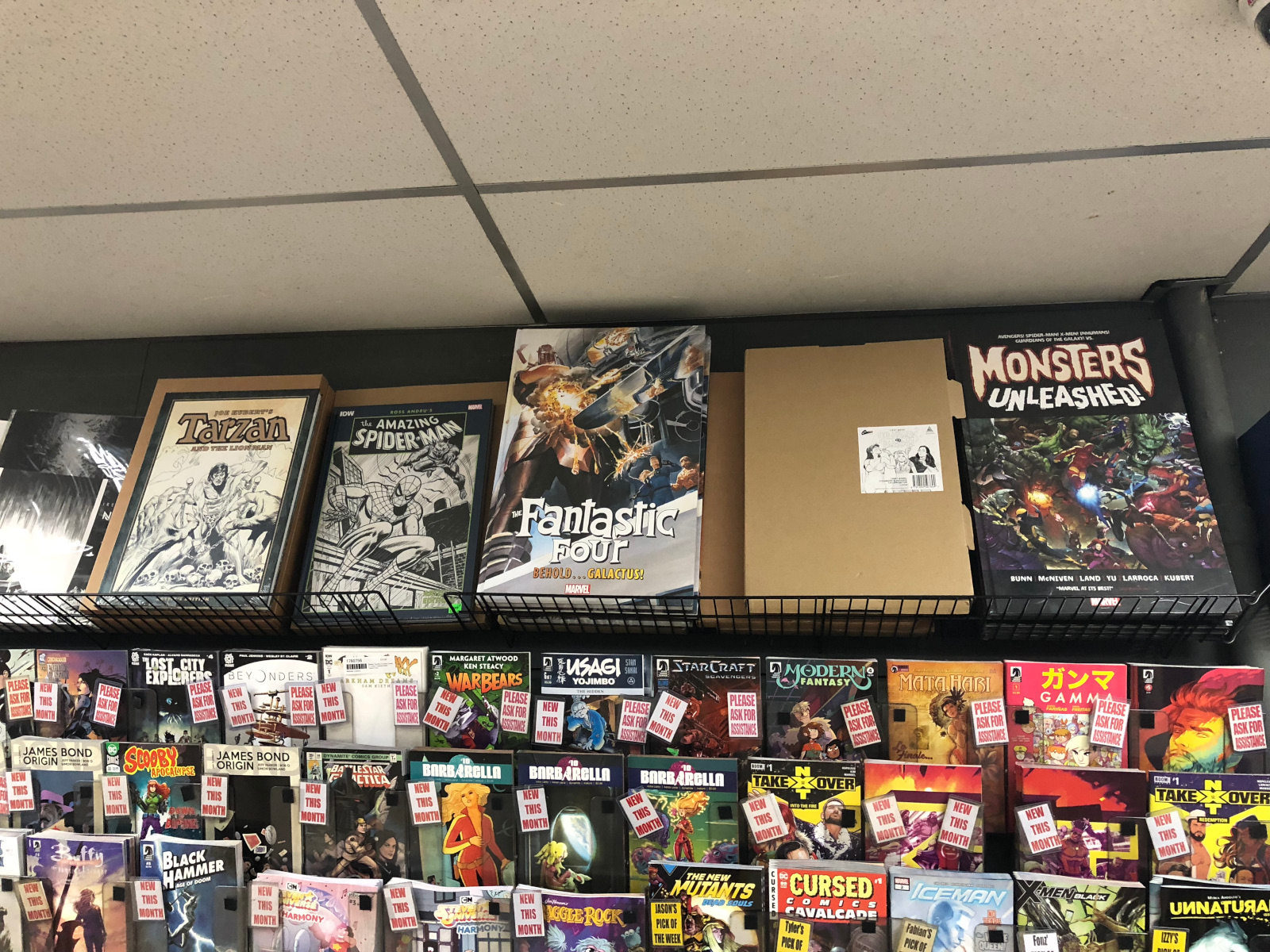 Next was Midtown Comics Times Square location. They have three stores but this is the flagship.
The first thing that struck me was a television advertising 50% off graphic novels from midtowncomics.com. As I looked around the store there was none of that sale happening, just on the website. With pickup available. So was I supposed to order some books on my phone from the website and come back to the store?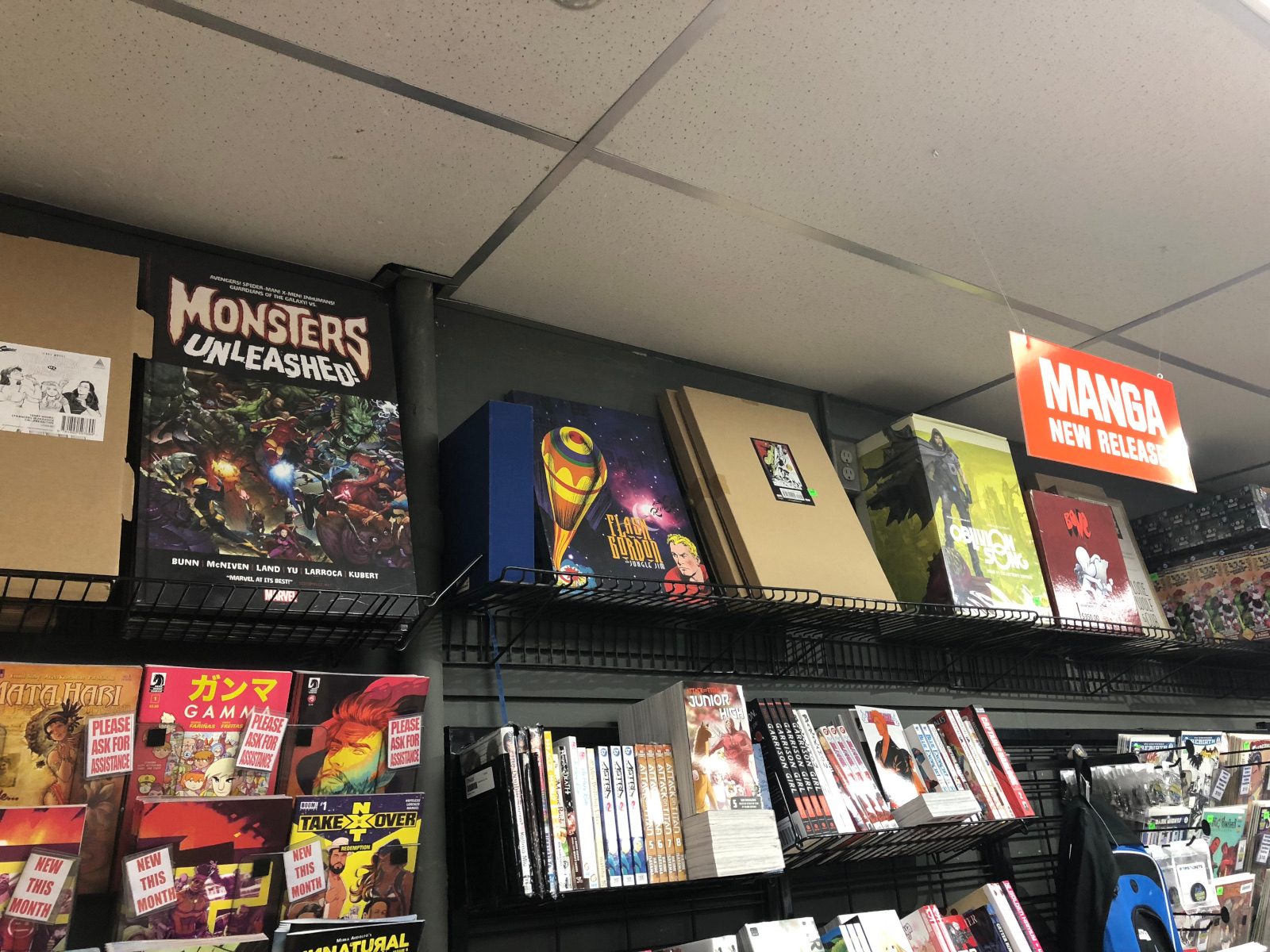 Very dense store with great lighting; complete retailing wall to wall.
Far less love for the oversized book: a few strung along the top of their shelves and then a small bookcase by the stairs. Because of the odd placement of that shelf, I sat on the stairs to check the lower shelf and an employee immediately came over and said: "sorry no sitting on the stairs". So that ended my browsing.
Two points struck me as I looked at both stores. First, oversized books are a pain to display and stock so they end up somewhere out of the way, but also out of reach for any interested customer. Second, there seems to be a grouping of comic strips, art books and Artist's Edition format books that from all appearances are not big sellers.
I try to go to older stores and dig through their dusty selections for that hidden treasure, normally from the 1980s. A classic portfolio, or perhaps a signed and numbered hardcover. That wasn't happening in Manhattan: the stock at both stores was very modern.