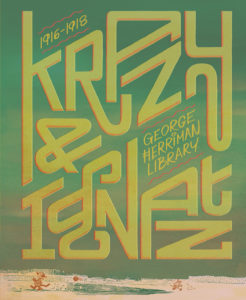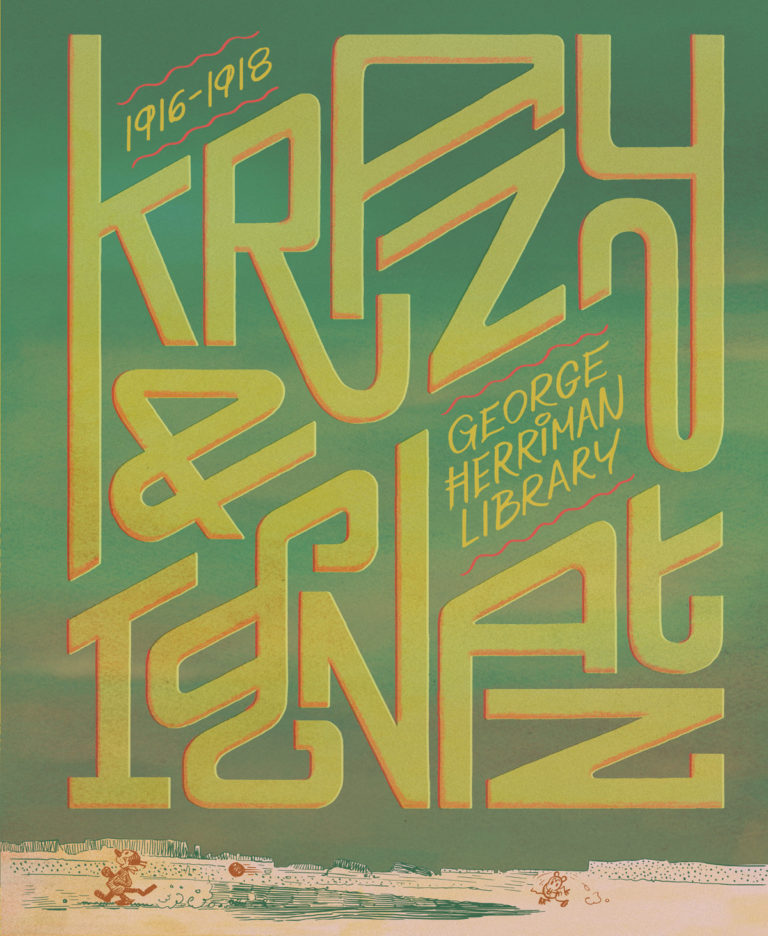 For nearly 30 years, George Herriman's hilarious, poetic masterpiece Krazy Kat graced the Sunday pages of America's newspapers. Featuring the love triangle of "kat," "mice," and "pupp," each of Herriman's pages is a work of transcendent art, crackling with verbal wit and graphic brilliance, earning the moniker from many as the best comics strip ever created.
This new hardcover collection of all the full-sized Sunday pages from 1916 through 1918 brings back into print the inventive language, haunting vistas, and beguiling brick throwing that makes this strip so special. Perfect for Herriman connoisseurs or brand-new readers, this collection provides you with the joy of joining the lovelorn Krazy Kat, the ill-tempered Ignatz Mouse, the stalwart Officer Pupp, and many more of the inhabitants of surreal Coconino County in the strip that originally elevated the comics medium into a celebrated art form.
11.25″ x 13.75″, 176 pages, hardcover
ISBN 978-1-68396-255-7
$35 USD
Continue to eBabble for the complete review.