Legion of Super-Heroes #342, DC Comics, December 1986, Artist: Steve Lightle.
A great comic book cover matching each day of the year, 1 through 365. Please chime in with your favourite corresponding cover, from any era.
Steve Lightle put in a ton of good work into his cover for Legion of Super-Heroes #342, he should be happy to know that this work did not go unnoticed as his cover has won the day.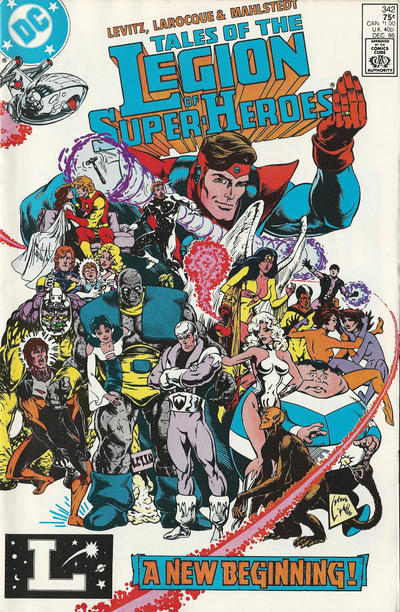 Ron Frenz's stunning depiction of Madame Hydra makes the cover to Captain America #342, the background figures are a bit disjointed but the Viper makes them a blurry afterthought.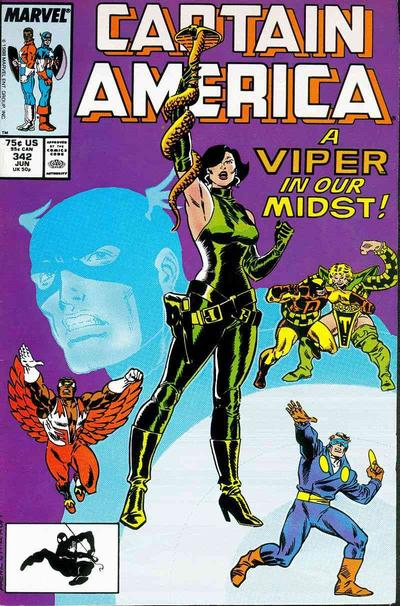 I'm been to a few Peppermint Lounges in the day but never a Peppermint mine, looks like the fellas had a good time down there. Ralph Heimdahl art.