Daredevil #341, Marvel Comics, June 1995, Artist: Bill Sienkiewicz
A great comic book cover matching each day of the year, 1 through 365. Please chime in with your favourite corresponding cover, from any era.
Good pep talk from Chris yesterday in the comments, we're down to the last 25 covers and we need to stay focused, work hard to find interesting things, ask good questions and learn something.
Bill Sienkiewicz's cover to Daredevil #441 got my vote for its jet black background and for what I believe is one of the best cover depictions of Kingpin – ever.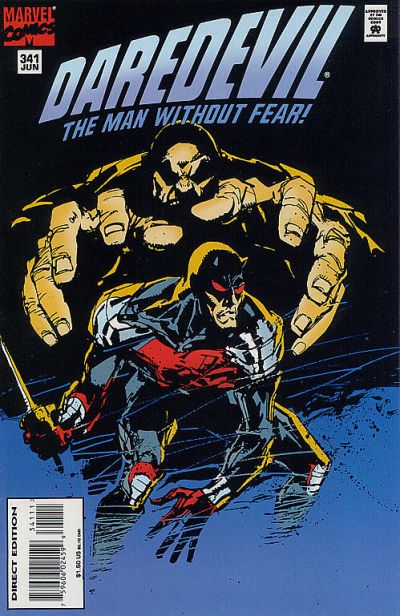 I forget who but a while ago someone mentioned in the comments the effective use of panels on a cover. Carmine Infantino used a 3 panel technique with nice effect on his cover for Detective #441.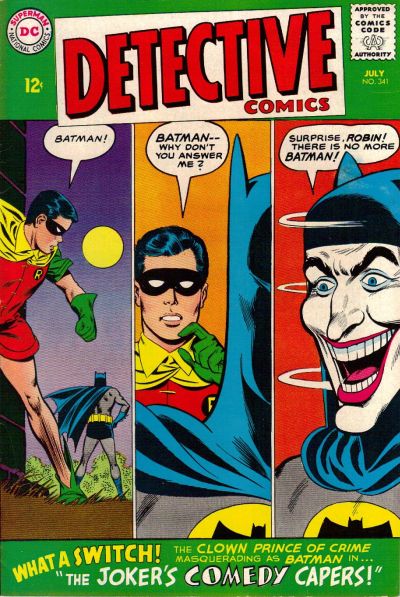 JOWA? I'm not sure but the 1st thing I thought of when I saw Curt Swam's cover to Action Comics #341 was – I wish this scene was in a bowling alley.