Four colour printing involves the use of only 4 components (Cyan, Magenta, Yellow and Black (CMYK) in various mixtures, to produce all the other colours desired.  Sufficient enough, if you require solid color with no variation or shading.  But more than a quick glance at almost any comic book cover in existence will reveal that all the blue's, red's, green's and especially grey's are far more than a simple blotch of colour on paper.  Under magnification, even a basic colour like red: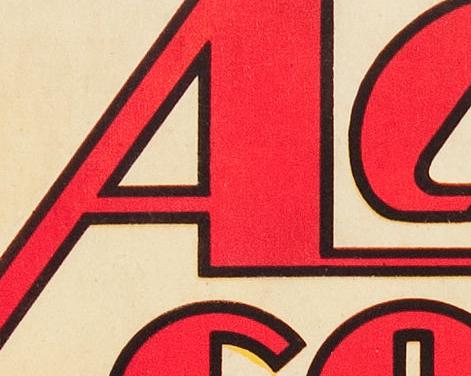 Is actually made up of Magenta mixed with another colour (maybe yellow or black on a white background) which can be seen under magnification as a textured pattern of "random" dots, known as half-tone printing: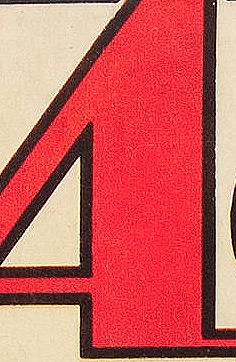 A little bit of history, half-tone printing was invented in 1879 by Benjamin Day, in order to better recreate the burgeoning new technology known today as photography.  Through the use of a halftone screen, shades of black (and eventually colour) could now be reproduced.
A halftone screen consists of a series of evenly spaced dots of varying size and shape.  In the world of comic book restoration, these halftone patterns are the bane of the comic book restorer and the Achilles heel of even the most "invisible" restoration as they are incredibly difficult to reproduce or match.  As such, these repaired areas are readily visible to the unaided eye and magnification, even by as little as 1.5X, only helps to make the difference between areas that are restored and areas that are not, even clearer.
Since the dots that make up most of the areas of color are so small and so mechanically precise, even the best comic restorers (myself included) do not often attempt to recreate them.  It is easier to simply overpaint the dots in an attempt to blend in their color with the original halftone pattern.  When it works, it does so by downplaying the visual difference between the original dot-pattern and the newly coloured area:
So that a book that should look like this:

And does look like this, restored:

When magnified (even a bit) looks like this:

The problem with overpainting is the inherent temptation to paint over an area that is larger than necessary, sometimes the entire colour.  While the end result is a perfect colour match (after-all, there's no original colour to conflict with) it does completely alter the original book in order to create a final product pleasing to the eye of the beholder (either restorer or owner).   This is problematic, and thankfully, rare but here are 2 examples that crossed my desk over the years: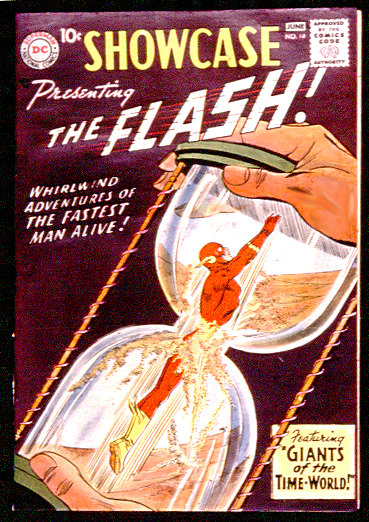 Instead of a restored comic, they were basically turned into someone's colouring book.  Really cool colouring books, mind you, but still…
More next time.