Splash page from Batman #1 gets $660 on eBay. Details here.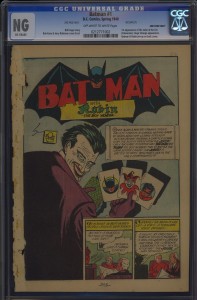 I got an email from a friend about this. My buddy thought this was crazy but I'm going to try to look at it from a different perspective.
This torn out page is from Batman #1, Spring 1940. Batman #1 is most famous for introducing perhaps the greatest comic book villain of all time The Joker.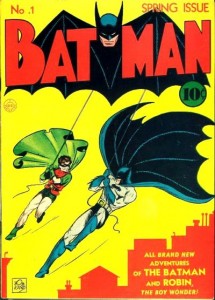 The Joker does not appear on the cover of Batman #1. The very 1st appearance of The Joker ever, anywhere was on this splash page. This fact must be important, no?
I remember a year or so ago they were auctioning off leaves of Action Comics #1, those at least had 4 pages on them and they were getting in the thousands. Correct me if I'm wrong but I think the leaf that contained the cover image got something like $4,000.
Look, 2.o grade copies of Batman #1 get well over $10,000. Here someone picked up what is surely the most important page in the book, indeed one of the most important pages in the history of comics for $660.
If the buyer is happy, I'm happy for the buyer.
Have people lost their senses or is this a good deal? I'd love to see what you think.