This week's Overvalued spotlight falls on one of the great-granddaddies of Marvel Annuals – Fantastic Four Annual #1. A huge book back in 1963 it was, along with Strange Tales Annual #2, the first super-hero themed annuals produced by Marvel, and a milestone for the company.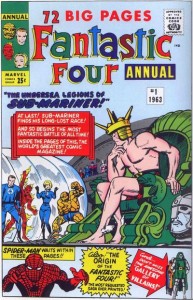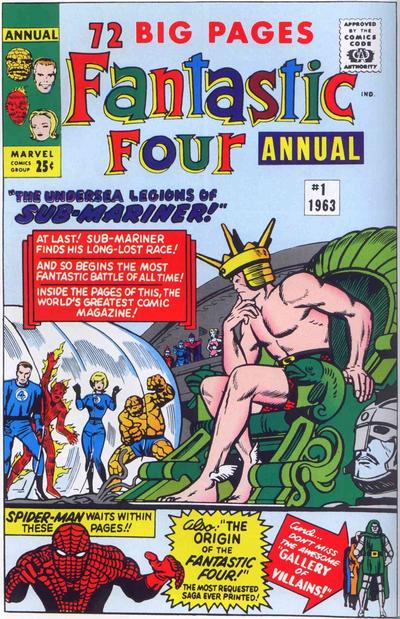 Fantastic Four Annual #1, July 1963.
46th Overstreet Prices: 6.0 $210 / 8.0 $555 / 9.0 $1253 / 9.2 $1950.
The Fantastic Four were Marvel's flagship comic back then. I didn't start collecting comics until a few years after this book came out, but it was spoken about with great reverence by Fantastic Four fans, and it moved quickly to my want list. It turned out the book wasn't too hard to find. The problem was the books usually looked like they barely survived a rummage sale. Missing pages (pin-ups) were also a big problem. I owned what would have been a 4.0 type copy for years and moved to a slightly better copy years later, but never owned a nice copy 8.0 or better in my life. I have been making a half-hearted effort to buy a better copy in the last six months or so and have been surprised how low the books have been selling relative to guide.
On a recent ComicLink auction a very nice looking copy of Fantastic Four Annual #1 8.0 went for $408. It guides for $555, so the sale was 73.5% of guide. Yikes! I must have been away fishing that day. A look at the current "for sale" section of ComicLink shows similar demand. Three books 8.5 or better. Two have no sale – no bids, the third has a low-ball bid (why not?) and no sale. A second group of eight lower grade books have four sales at an average price 64.5% of guide, and the remaining four have no sale – no bids. Not much to get your heart racing there.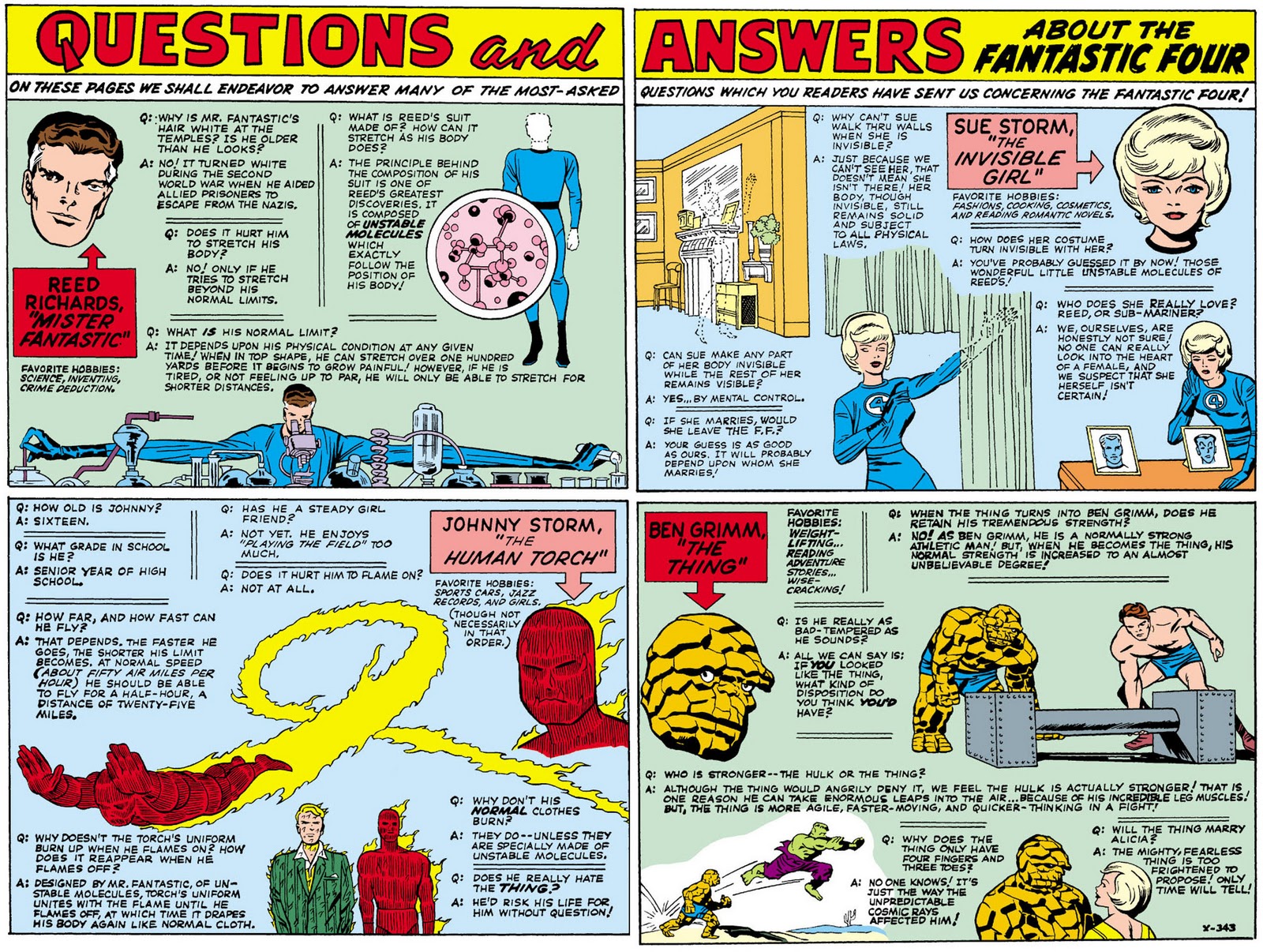 I know annuals are not as heavily collected as monthly issues in a title. The first six Fantastic Four Annuals are different from most annuals. The stories inside most of them are directly connected to the content in the regular monthly issues. Origins of the Sub-Mariner and Doctor Doom. The wedding of Sue and Reed Richards, birth of Franklin Richards and much more. All in a double size format, and led by the first annual #1. For more on our featured book today, and the rest of the Fantastic Four original content annual books check out my previous Arcs & Runs article here.
Today the prices realized for Fantastic Four Annual #1 look like a bargain compared to the Overstreet Price guide prices. Are they bargains? Will they ever get back to current guide values – or are they dead money? Are the Fantastic Four fading from the consciousness of the collecting public? Have the bombed movies and cancelled comic book publishing just pushed them to the back burner? Will the Fantastic Four bounce back if they get back to the Marvel fold, or are they down for the count? Place your bets folks 😊. All I can say is right now, and I think for the foreseeable future this book is overvalued in Overstreet.