Welcome to the first post of a new semi-regular column called Overvalued Overstreet. This column will feature one or two books per post that the writer feels is currently overvalued in the Overstreet price guide. I say "the writer" as it is my most fervent hope that this column will evolve into a Comic Book Daily community affair with current CBD writers and readers getting involved by writing or sending in posts of some of their pet peeves in terms of the price of individual comics in the Overstreet guide.
First off, this column is not about slamming Overstreet. As we often say here "the guide is just a guide". With the vast number of books in todays price guide, getting them all right is pretty much an impossible task. The traditional criteria for determining the value of a comic book – demand, scarcity, condition, and importance now have an additional speculative component to contend with in movies and character appearances. That said, it doesn't mean we can't offer up our opinion and tell them we think they have got it wrong.
Second, this column is an opinion piece only. You may agree or disagree, however there are no rights or wrongs here. Last year I posted an Overvalued Overstreet post (prototype post – very valuable) in Arcs & Runs concerning the X-Men #67-93 run of reprints. Some people agreed with me, but the majority of people that read it collectors and dealers a like didn't, and it made for some fun debate. You can defend your picks anyway you like, just don't expect everyone to agree with your choice. Most of all respect everyone's opinion and have fun with it.
Amazing Spider-Man #41, October 1966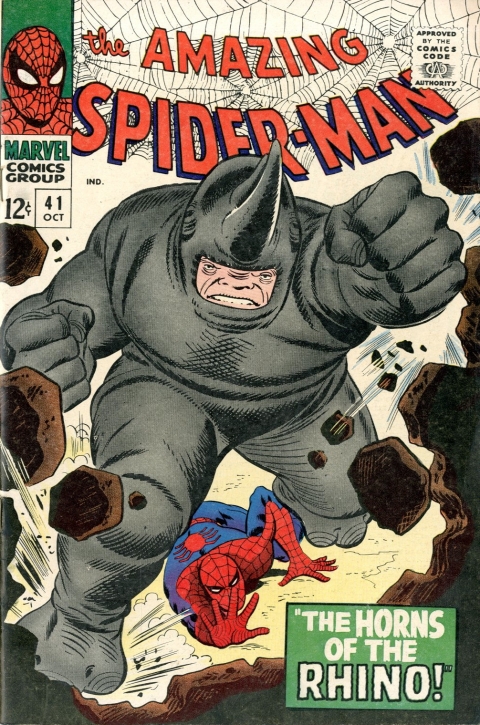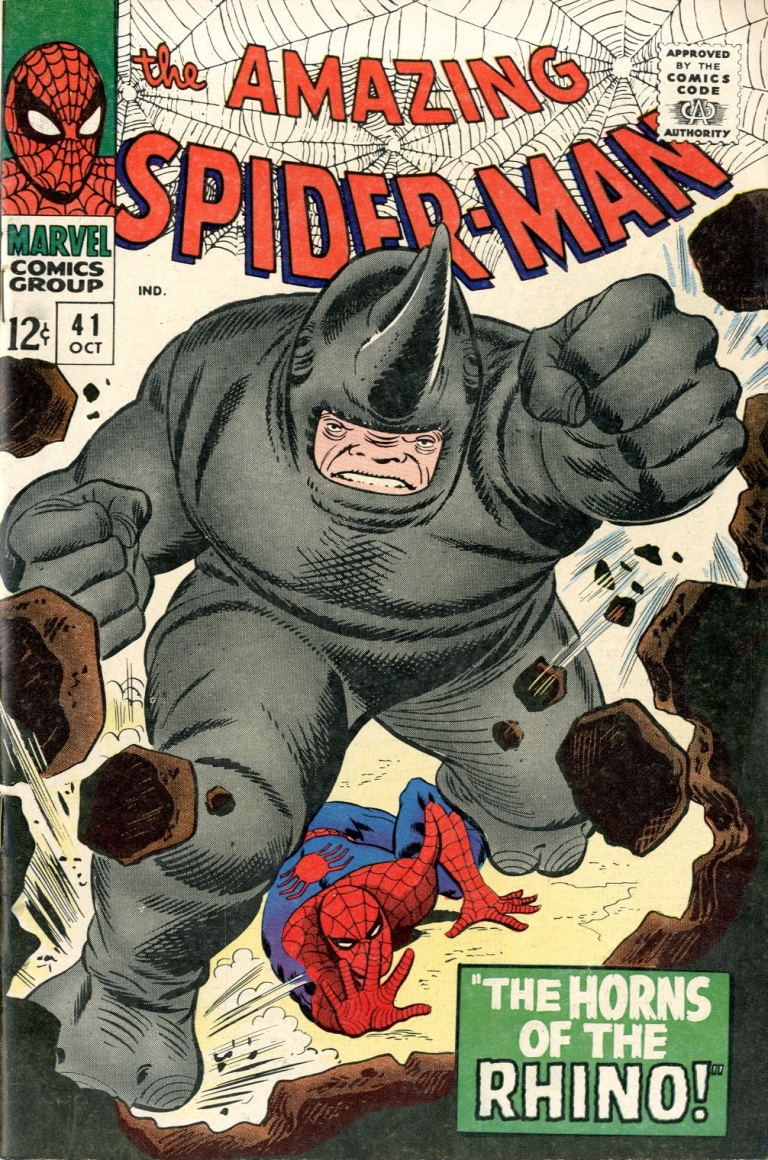 | | | | | |
| --- | --- | --- | --- | --- |
| |  6.0 |  8.0 |  9.0 | 9.2 |
| Amazing Spider-Man 39-41 | $111 | $274 | $612 | $950 |
| Amazing Spider-Man 42 | $63 | $147 | $324 | $500 |
| Amazing Spider-Man 43 |  $48 |  $112 | $249 | $385 |
Something else I forgot to mention was you can still love your choice but think it is out of wack in the Overstreet price guide. That is the case today with Amazing Spider-Man #41 which lands in the middle of my favourite run of Spider-Man comics of all time.
I have never "gotten" this book. The Rhino is a "B" grade villain, and yet his first appearance commands the same price as two of the best Spider-Man comics of all-time (issues #39 & 40). Something is very wrong with that.
I would argue the two books that follow it issues #42 & #43 are both better books and have more significance than the Rhino's first appearance.  Amazing Spider-Man #42 finally puts a face on Mary Jane Watson one of the most important characters in Spider-Man's life. J. Jonah Jameson's son John takes his first step towards becoming the future Man-Wolf in this book as well. Amazing Spider-Man #43 features the first full appearance of Mary Jane Watson and the origin of the Rhino.  Both of these books are a fraction of the price Amazing Spider-Man #41 as you can see above.
The Rhino himself disappears from the pages of the Amazing Spider-Man after issue #43 and doesn't return until Amazing Spider-Man #280 (Sept.1986) nearly twenty years later!! He makes more appearances in Spider-Man's Saturday morning TV shows than his comics!
The Rhino does move over to the pages of the Incredible Hulk (a brain power match) and spends the majority of his silver and bronze age comic life there as a Hulk antagonist, and sometimes Abomination partner. I wonder what his value would have been had he made his first appearance in this title.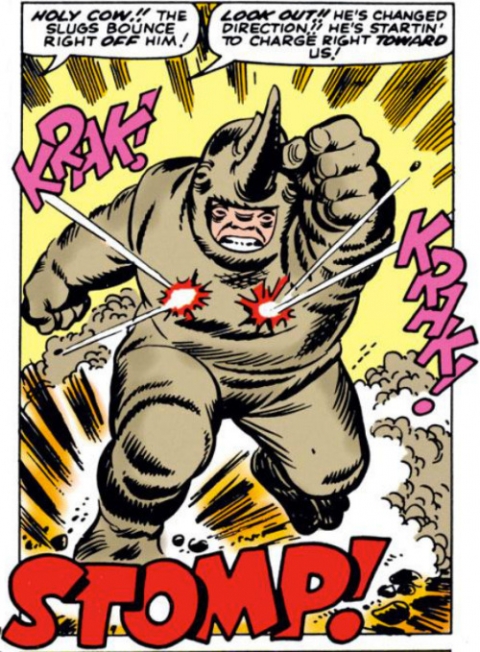 The movie speculation that drove the price up on Amazing Spider-Man #41 should have passed with the bombing of the second movie in the Amazing Spider-Man reboot, but hasn't. You almost never see a price decline in Overstreet. One of 30-40% is overdue on this book, and would restore some of the credibility to the guide in my eyes anyway.