Next week I'll take pics of the two warehouses! We're right in the middle of the move and things are starting a little thinned out at the old warehouse; I can see some daylight. It's truly amazing how much stuff can accumulate over just a few years. We had our 27th Annual Sale at Big B Comics this weekend, where the hell has the time gone! The busiest area was the discount comics out under the tent: we had a half dozen guys going hard building full boxes to earn extra savings. We let all of them know that there will be 400 to 500 more long boxes available in the next few weeks, I swear I saw boners! Here's a pic of us setting up the tent for the sale.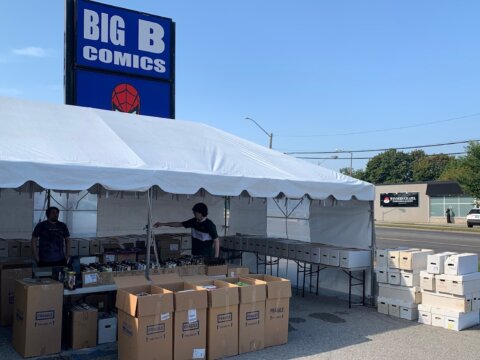 This week I sifted through a very interesting "headed for the icecollectibles weekly eBay auction" pile. The first book that provoked some thought was this Marvel Zombies #1 signed by Arthur Suydam. This book popping up begs the question, what's up in the pop culture world of Zombies these days? Things seem quiet. Is it that Walking Dead had come and gone, both as a comic and then as a TV show? Did it all start with Romero and Night of the Living Dead? Did it all apex with Walking Dead? I'm wondering where the next big Zombie franchise will come from and what media will deliver it to us?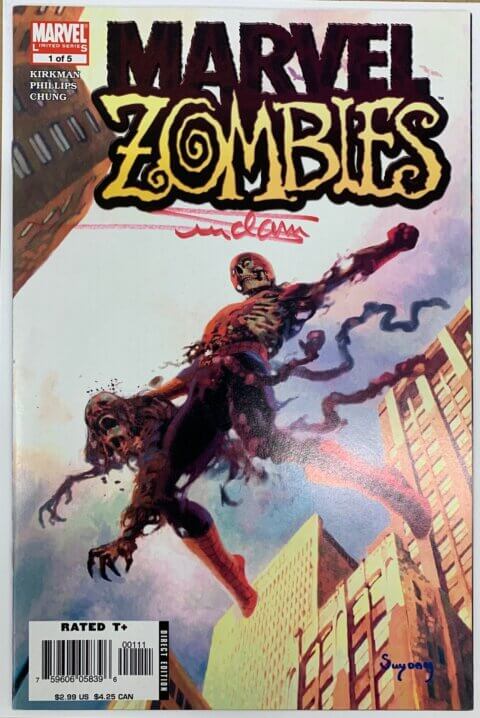 This gorgeous copy of Marvel Superheroes Secret Wars #8 begged another question, when do you slab a book. In a situation like this you need a good eye, you need to be good at math and you need to shell out a monthly fee to GPAnalysis. I was going to throw this up raw but after having a closer look I might have to consider pressing and grading. Sometimes the economics favor running raw, even in high grade. Consider a book that gets $150 at CGC 9.8, when selling it you have to cost out pressing fees, shipping cost to CGC, grading fees, shipping costs for the return and finally eBay fees. Selling it raw might get you $60 or $70, which may be $20 to $30 less than if you ran the gauntlet but you get the money within a few weeks and you don't run the risk of it coming back a CGC 9.6 or if pre-screening, it getting rejected at a $9 cost. And let's not forget the slowly sliding market, $150 today may be $125 in 3 months when the book comes back.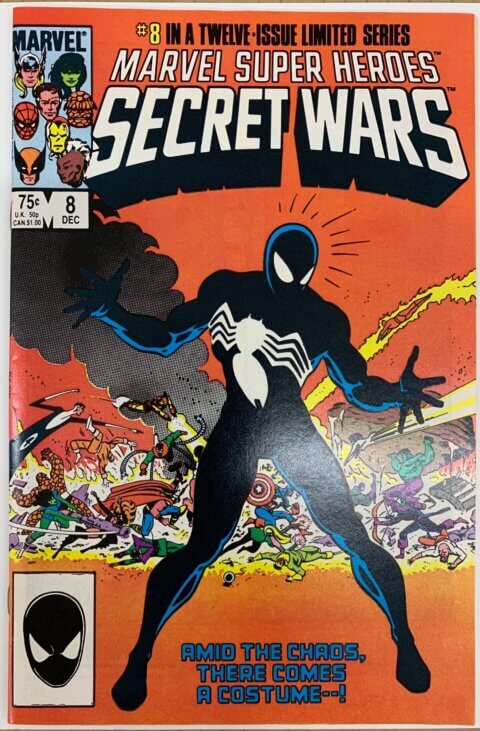 If I was 10 years older I would have jumped all over these Poems Wanted for the music industry ads. These ads were in Fantastic Four #46 from January 1966, so just at the cusp of the music revolution. Maybe some of these submissions helps lead the charge? I don't think any of mine would have made the cut, if you've listened to any of our Valentines Day poem readings on Comic Culture (poems start 20 minutes into the show), you know I wouldn't have stood a chance. Shekky on the other hand…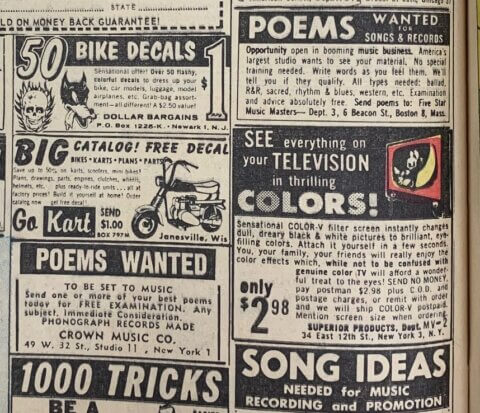 This incident incited an observation. I was leafing through Daredevil #111, featuring the first Appearance of the Silver Samurai, when I came across the cut-out coupon page. My observation is that quick moment of panic/disappointment/anger/sadness/adrenaline that rushes through you the millisecond you realize the coupon is out. Some books of course jolt you more than others and I find I never look to the page right away; my routine is I start counting from the back towards the centerspread and it's a bit of a lead up then can end in joy or sorrow.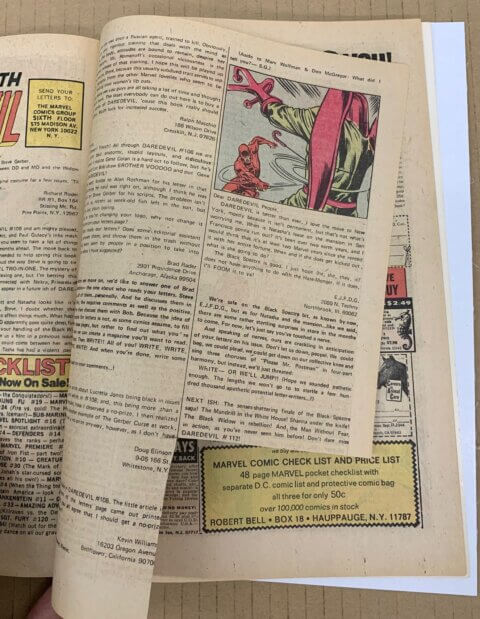 Daredevil #111 actually let me down twice. Bob Brown is a fine artist but I was underwhelmed when I got to his splash page for DD #111; it's like the four principal figures on the page came from separate art, they don't tie together at all. I think a larger image of the girl with the black panther would have done the trick.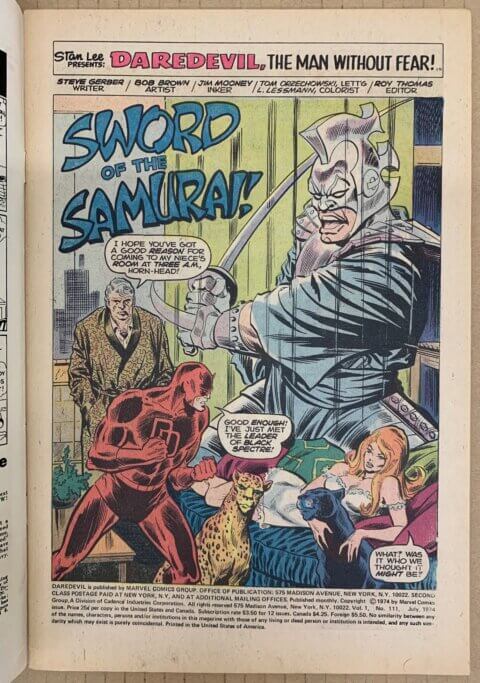 Our icecollectibles weekly eBay auction ended last night and I was left wondering about this result. Our Camera Comics #1 sold for $169.16 USD and I'm not sure if that was a strong result or a weak one. Yes, it is a Golden Age book but sometimes these obscure comics can be tough sells, it seems you have to have some dynamic cover and/or some name brand characters on it to garner some demand. My instincts tell me it was a good deal and the book went cheap but I'm a sucker for this old stuff.