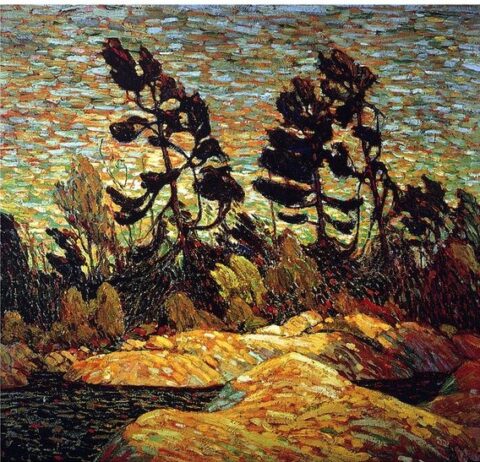 Short and sweet this week as I'm on holiday up in Blue Mountain, Ontario. Blue Mountain is on the shores of Georgian Bay, this is Tom Thompson and the Group of Seven country up here.
Our fearless EiC Scott always tells me to work ahead for situations like holidays and the flu but I can never seem to get myself to work ahead. In the words of Archie Bunker I seem to like to work in the sperm of the moment.
Yesterday would have been the last day of the San Diego Comic Con and the comic culture community would not be abuzz with news, trailers, teasers and announcements. Has anybody follower Comic Cons attempts to do things virtually?
Next week when I get back to the shop I would normally be diving in full throttle preparing for Toronto's Fan Expo which would have went August 27th to 30th, it will be a little weird coming back from my week up north and not having the stress of Fan Expo weighing on me, I've set up at every one since their first, 26 years ago.
Is anybody seeing anything evolving as a virtual substitute for these cons? I know online back issue sales are strong and that might be in part because of the lack of cons. How are publishers and studios releasing new info, how are artists holding up with no Artist Alley access, how are old back issue dealers that do well travelling from con to con doing now that there are no cons? What the hell am I going to focus on in August? On line sales? I guess I'll have to leave my default patterns, leave my comfort zone and try to come up with new solutions and opportunities. I'm actually excited to see what I can come up with.
How about you the con goer? You may have gone to three or four cons a year, maybe more, how are you adjusting?