We say hello and send best wishes to all our American friends this Memorial Day weekend.
I tried to get one last press release about our just posted Canadiana auction into the monthly CGC newsletter last week; we've been submitting press releases for a few years and casually sent off our blurb for their June 1st newsletter. We got an email reply back with a link to their new rate card: I now have to pay $500 USD to get a monthly blurb into their newsletter! Gah! Needless to say, I did not send a press release. Google Ads here we come.
This time I really mean it: Chris and I have got back into the swing of recording the Comic Culture podcast, We'll have a show posted for this Wednesday morning. It's been tougher than I wanted it to be just getting back into a groove but we just recorded a show and had a lot of fun with it, and we were lucky enough to have the great Shekky Feldstein join us.
Last night we launched our long-awaited Canadiana eBay auction which ends Wednesday, June 8th. We ended up with 208 lots listed. There's lots of juicy stuff, check it out here, you'll have to scroll through the 90 or so lots that are ending next Sunday as part of our weekly auction before you get to the Canadiana items. Here's a sample of some of the gems you'll find on the auction: Women Outlaws #3 published by Canada's Superior Publishing in the late 1940s.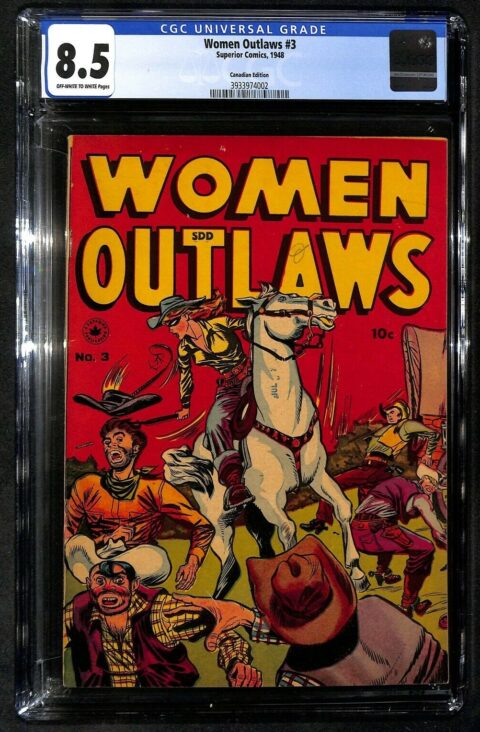 There was a nice stack of books destined for our next week's eBay auction and the cover that really caught my eye was Tom McKimson's gem for Four Color #123. It helps that the copy we are offering up is in nice shape; the colours pop off the cover and look at that composition.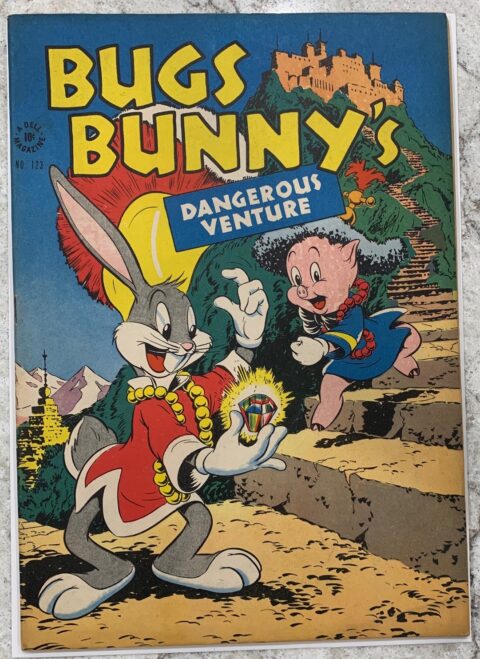 Remember all those Good Girl Art covers on the old Wings Comics? They are all highly collectible and we're lucky enough to be running a copy of Wings #91 next week. I was counting the pages and was surprised at just how hard the boys went on the inside pages as well. Have a look at this two-page spread, T and A are amply covered as are the gam shots. A dame with a nice set of gams was the ticket back in the day…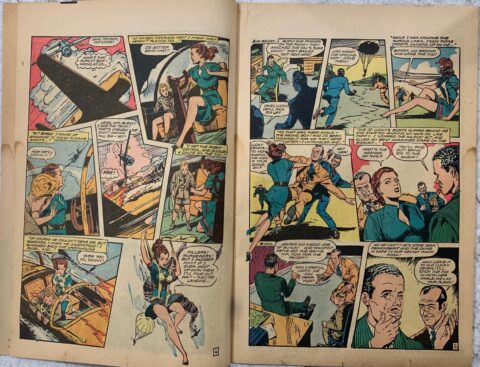 I'm starting to see some Charlton Comics in week's eBay batch. This is the stuff from the 1960s where Charlton tried hard to tap into the Superhero revival brought about by Marvel comics; check out some of their lineup in this ad from Thunderbolt #58.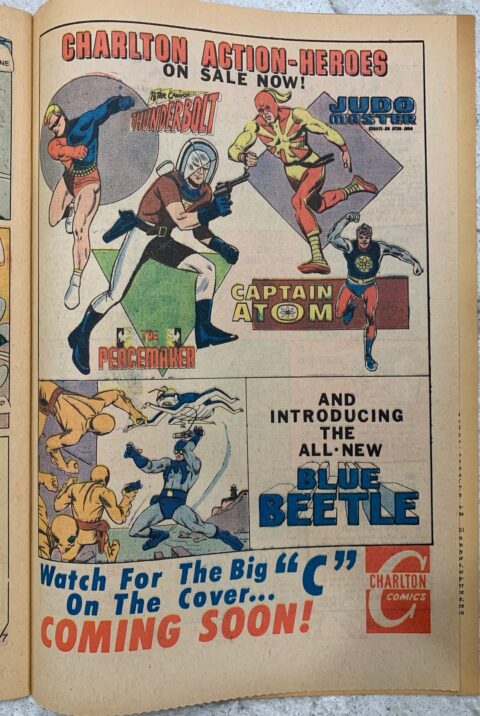 The weeks seem to speed by quicker with the nicer weather; last night another of our internationalcollectiblesexchange weekly eBay auctions ended with some interesting results. A solid little run of Batlash #1 to #7, the complete set, sold for $222.50 USD. A strong price for a title that doesn't get much love.