I've been thinking a lot about comic book covers lately. I've been trying to figure out, in some measurable way, what makes a comic book cover work, what makes it sought after as a collectible.
As most cover connoisseurs know too many comic covers fall into the "yawn to meh" category with some even falling below this and into the "why?" realm. Great covers are actually scarce things when taken as a percentage of all covers. Again though, what makes them great? Obviously, it's not one thing, it's different things but it could also be the same things in different eras. You ever notice most of the great battle covers come from eras with relatively narrow date ranges? I hope you'll prove me wrong but show me some great battle covers from the late 1950s into the mid-1960s, there's a decade there filled with meh at best.
Great covers aren't just some battle covers, they can be subtle and elegant, they can be simple yet powerful, they can be a sight gag that really works, an innuendo that everyone loves, a colour scheme that you can't resist or something you just can't put your finger on. Like all art comic book covers are subjective and their greatness is in the eye of the beholder, I recently talked to a guy who thinks the cover of Amazing Spider-Man #50 is meh, in many ways he's right but I and much of the collecting community thinks he's wrong.
Chris Owen and I are working on a new cover project that we hope to have launched this spring; stay tuned here for updates.
Here are a few tidbits I found in the "to eBay auction" pile.
There was a nice stack of Archie Digests that I'll bundle together into a lot. If I want a good price for this lot I think I'll have to put issue #199 on top. Gotta love those Archie covers!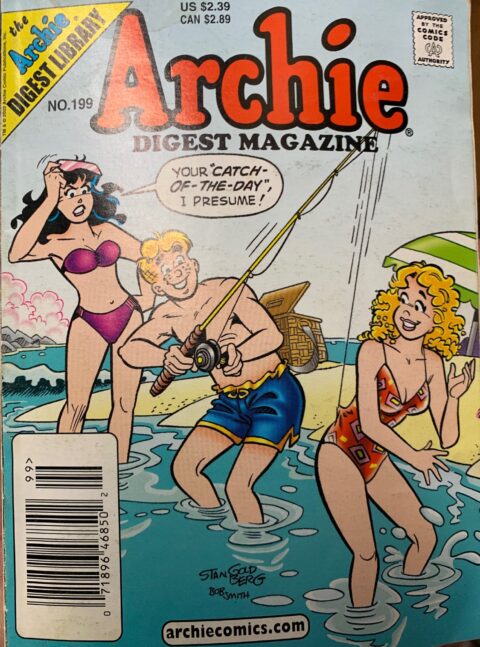 The splash of the week comes from Marvel Spotlight #5 featuring the first appearance of Ghost Rider, it's drawn by the great Mike Ploog. Ploog left comics in the very early 80s I believe moving on to work Hollywood storyboards etc. I think in a way this worked out, he was certainly an artist of a time, and he shone with that early 70s style.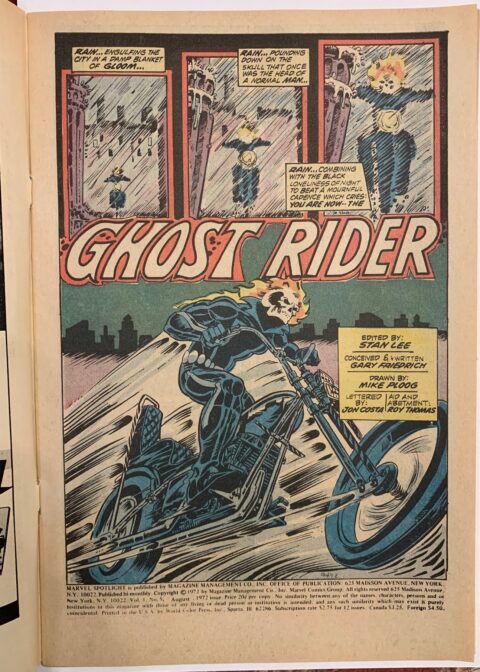 I leafed through our copy of Sam Slade Robohunter #1, from Quality Comics, October 1986, in hopes of seeing what kind of ads a young upstart company like Quality Comics would be running. Unfortunately, all the ads turned out to be house ads hustling the publishers' other titles like Judge Dredd, Dan Dare and Rogue Trooper. I did find this interesting ad though inviting us to come down to their two shops in London, England to take advantage of a half-price sale on back issues from the 1940s to the 1980s. I wonder what kind of stuff was available, was it all British Pence copies? I'm thinking this would have been a very cool event to go to.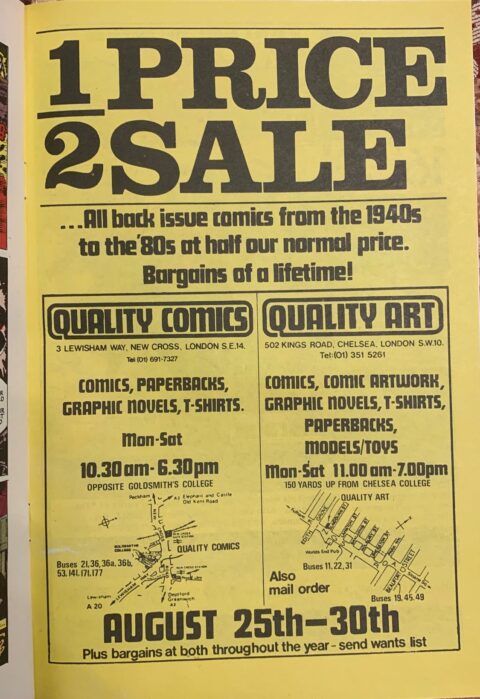 There was a massive 3D movie craze in the 1950s and that craze spilt over into comic books. I think it's safe to say the 3D comics didn't really work, perhaps the product wasn't good enough, and the effects were not cool enough to compensate for the headache you got after reading a comic. Here's a copy of Superman Three Dimensional Adventures from 1953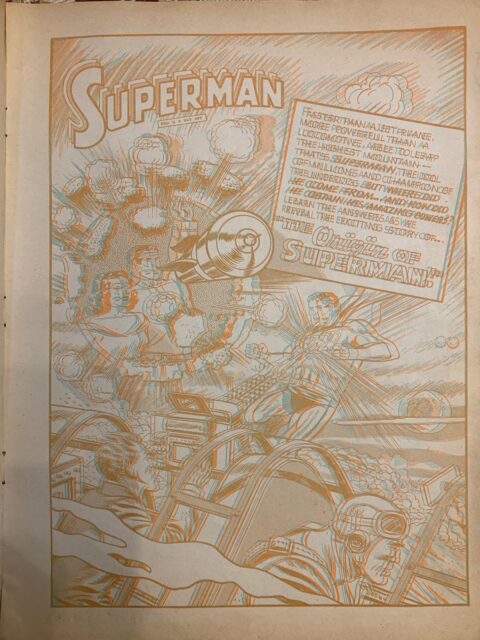 Our weekly icecollectibles eBay auction ended on Sunday with some eye-popping results. High-grade raw copies of Weird War Tales #93 and 118 featuring the first appearance of the Creature Commandos fetched a healthy $465 USD. A recently graded CGC 9.4 of #93 sold for about $500 so these books are hot. I'm thinking there might be a nice warm press waiting for these books to arrive.