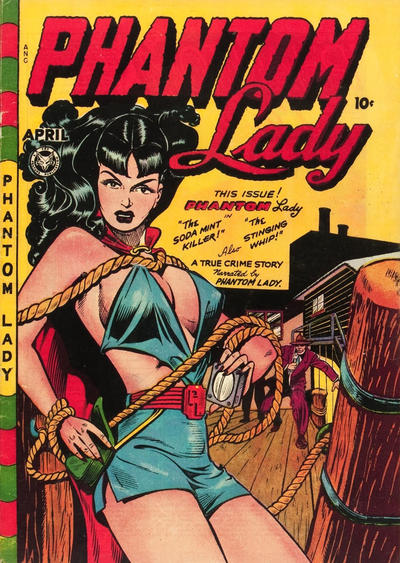 Covers!
While the number one driver of comic book demand and value is and will remain character introductions (I have some posts coming on that topic too) there is no denying that cover appeal is the second biggest comic value and desirability driver. We've discussed before how the CGC encapsulation has essentially turned the comics into a collectible akin to sports cards and coins; you look at the front and you look at the back. It's only natural that more focus has gone to the covers.
Covers are actually a massive topic and I thought it best to break the topic up into digestible pieces. Today I want to talk about one of the cornerstones of comic book cover driven collecting: Good Girl Art (GGA). Sex sells is the old adage and while it would be a given for adults one would have to question the validity of the adage when talking about comic books; weren't comics aimed at kids back in the day? Teenaged boys are technically kids and they bought enough I guess to ensure that some of the comics coming off the presses had GGA covers.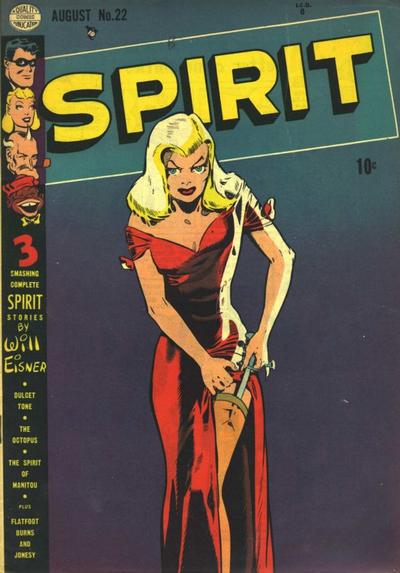 We're really not interested in the monthly sales of these things in 1949 or any other date, we want to explore the aftermarket that developed for these things, an aftermarket fueled by adult collectors.
You can't really say that these covers were so provocative that they substituted for porn, they obviously did not. Why then did a massive collecting genre develop around GGA?
I think it was driven by the art so in a way it was as pure a cover driven collecting strain as can be. Imagine a collector trying to fill in his Detective Comics run or his Marvel Mystery run and in his travels, he comes across a copy of Brenda Starr #14. Most guys would say 'wow what a cover, I want a copy'. I think over time enough of these books that were set to the side of core collections morphed into a full-blown collecting genre and one that has developed a connoisseur hierarchy.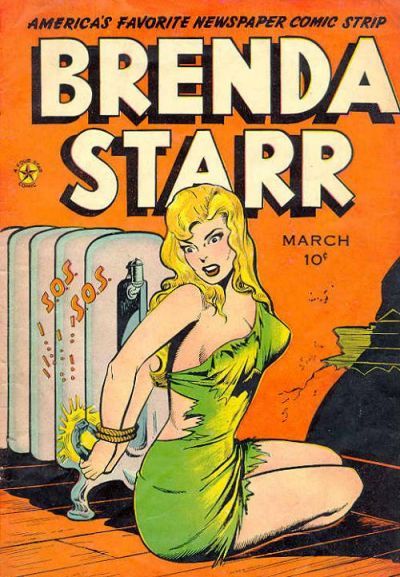 The quality of the art and subject matter of the image drive GGA demand as does this established hierarchy I mentioned above. Guys love a well-drawn girl and while comics never had Gil Elvgren working in the field it did have pioneers and massive talents that included the likes of Matt Baker, Will Eisner, Jack Kamen, Bill Ward, and others. Today we still have artists renowned for their ability to draw pretty girls: these artists are the most in-demand cover artists around. Frank Cho, Adam Hughs, J. Scott Campbell and Art Germ quickly come to mind.
Back to the early days, I'm thinking GGA wasn't a huge success initially because current supply is so tight on these old books. Archie Comics was selling in the millions and the odd covers that went a little offside with the GGA depictions of Betty and Veronica are the issues everyone wants today but titles like Phantom Lady and Brenda Starr probably sold way fewer copies; never mind the meagre sales that a title like Giant Comics Editions with its bound up remainders must have had.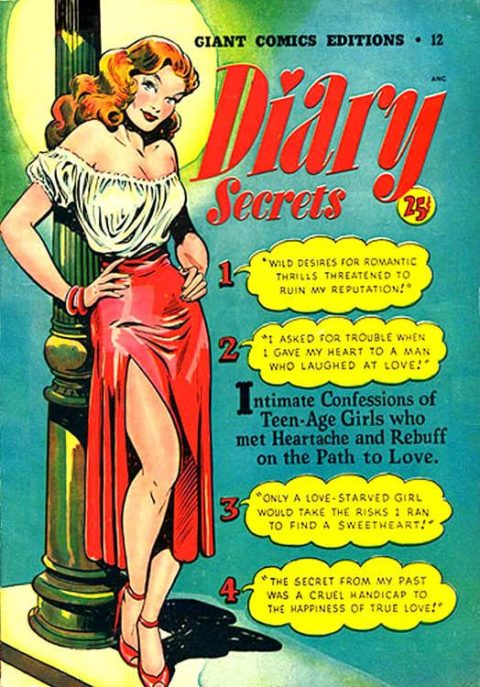 The hierarchy I mentioned above exists, there are several "grail" comics in this genre that have been "grails" for decades. I'm not qualified to rank them but I do know they include Matt Baker's Giant Comics Editions #12, Will Eisner's Spirit #22, Jack Kamen's Brenda Starr #14 and maybe the most celebrated of them all, Matt Baker's Phantom Lady #17.
What about the new GGA collectors flushing out new "grails" to suit their sensibilities. We've seen the new collectors reshuffle the pre-code horror hierarchy over the last 5 years, is the same happening to GGA? I think books like Archie Comics #50 and True Life Secrets #23 have enjoyed recent run-ups in demand but I have not seen anything threatening the top tier.
Do you collect GGA? What are the best books covers? Are there any hidden gems you can share? I love my high-grade copy of Torchy #5, I have a nice Eh! #4 and I do prize my low-grade copy of Giant Comics Editions #15 (Baker's other famous cover in that title run).
The GGA collecting genre is here to stay: the trend towards covers bringing value continues unabated, the subject matter is as timeless and universal as humanity itself, the allure of this topic infiltrating the comic book medium sprinkles just enough spice into the mix that I can see all collectors having a few GGA favourites in their pile.