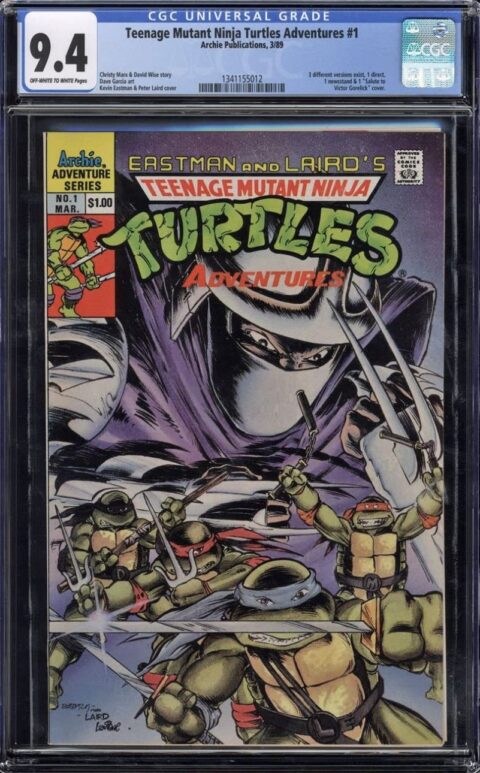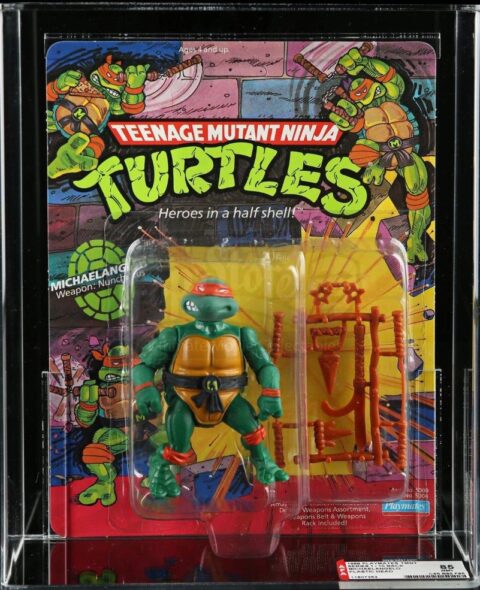 Last week we were packing up some toys to send down to Action Figure Authority (AFA), these folks are the CGC of toy grading and we sent them two huge boxes of goodies to grade. I got to thinking about how similar the hobbies of comic collecting and toy collecting actually are. Jay, the man who runs our International Comic Exchange (ICE) website is an avid collector of both comics and toys as is our principal toy buyer Adam. Our shop, Big B Comics, is also a very good toy store thanks to Adam, we have lots of toy customers and many of them also collect comics. When you think about it the content cross over for the two hobbies is massive, just think about these very successful toy collecting strains; Star Wars, Teen Age Mutant Ninja Turtles, G.I. Joe, Transformers, Spawn, Marvel Legends, DC Direct. Sounds like a comic book line up.
I don't know what the percentage of the comic collecting community also collects toys, I'm assuming it is not large but that it is growing and will continue to grow. We'd discussed before how younger comic collectors are happily picking up pieces, a Spidey her an FF there and that Batman over there, extending this philosophy we can see room for acceptance of other non-comic pieces. What will make this cross over grow is AFA because CGC has proven that third-party grading helps build collecting markets.
AFA will let us buy and collect with confidence, toys can be worth a lot of money and it is not uncommon to find fake cards (the cardboard backdrop the toys are placed on and then sealed) and fake pieces like weapons (for opened toys). AFA will authenticate everything and then assign grades.
Remember that episode of Big Bang Theory where Spock appears to Sheldon as he contemplates opening up his still in-package toy? Decisions, decisions. For future value of course it pays to leave them in the package. My pal Christian had a great analogy for me, he said: "Walt, imagine its the 1960s and the only way to read that Amazing Spider-Man #1 is to tear open the cover because it is sealed, that's a big part of the reason why things like Star Wars sealed toys from the 70s and Super Powers sealed toys from the 1980s are worth so much".
Jay tells me the big year for toy speculating was 1988 with the release of the hugely successful Teen Age Mutant Ninja Turtles line, which was kind of the beginning of the adult toy market as we know it. It took the industry a few years to catch on but by the mid-1990s you had things like McFarlane Toys producing Spawn toys aimed at the collectors market. Soon after we saw the successful rollout of the Marvel Legends line and the DC Direct line. Here's a good trivia question, how many versions of Batman have DC Direct made? Seems like hundreds!
As I mentioned above I think we will see more and more CGC graded comic collectors looking to pick up complimentary AFA graded toys. The subject matter is the same and with two trusted grading companies the market trust in grading and authenticity will move things along. The general acceptance of the "a piece here and a piece there" approach to collecting will also add to this trend.
Can a toy line help comic book values? Darn right it can, TMNT would be the best example here but there are many others. Taking that idea a step further can an announcement like say "McFarlane Toys to launch new Spawn collector toy line" translate into a heating up in the marketplace of Spawn comics? If DC Direct is going to produce a high-quality 45th-anniversary toy line celebrating 1986's Batman Dark Knight Returns do we buy the book and wait for the toy line to drop?
I'd like to hear if you collect toys as well and whether you see the two hobbies sharing more cross over in the future.