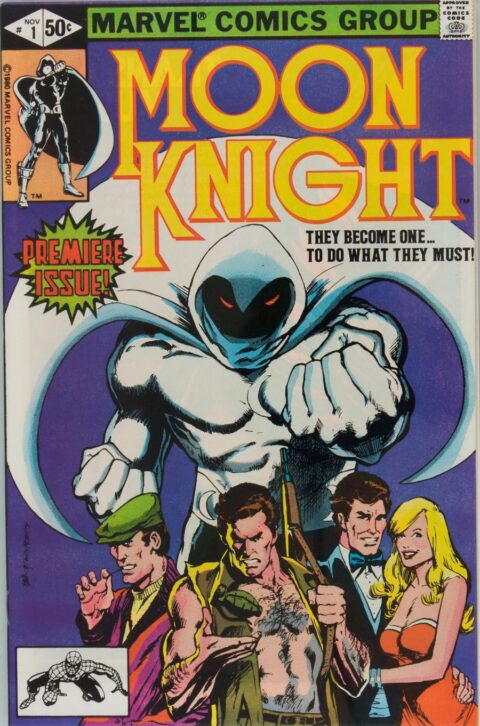 I've been selling early Copper Age books like crazy this year, the hottest era at my shop. Key issues from around 1980 are on fire, Moon Knight #1, She-Hulk #1, Rom #1, even books like Star Wars #39 and dare I say Micronauts #1 are flying off my back issue wall at a rate that I cannot replace. I can't say the same for Silver and Bronze Age and the current hot books seem to be selling to a bit of a different crowd, for the time being at least. That core group of old comic collectors though have really taken to this early Copper Age, in a big way.
These early Copper Age books actually started getting hot a few years ago, those sellers that brought to market the first wave of CGC 9.8s made off like bandits and thought they were taking candy from babies. The thing is that recent prices have been rivalling those early scarce offerings even with ten times the supply.
Time does its thing and marches on and it's only natural that this Copper era follows in the footsteps of the early 70s Bronze Age with its massive collectors base. I can only make the assumption that this early Copper Age stuff is now securing a very large collector base, actually at the rate they are flying out the store I'm certain of it. These early Copper Age books are so easy to collect too, you can get raw copies of the grails for around $100 and for CGC 9.8 you'll maybe have to go past $500 on a very select few. What's great about this eras too is that there are lots and lots of key issues that you can go searching for and build yourself quite an impressive collection and at a fraction of the cost of amassing a similar Bronze Age Collection.
We are venturing into uncharted territory here though in terms of supply and future supply. Until the Copper Age, every other age has had a similar distribution system and thus similar factors affecting the post-distribution supply. Comic books up into the mid-1970s were mostly distributed through newsstands and corner stores, drug store comic racks etc. Proprietors couldn't wait to send back the unsold copies to receive their credit. As the decades went by comic book collecting became more and more popular and more and more kids kept their books in the form of collections, caring for them and preserving them for us to fight over today. By 1980 comic collecting was a big thing.
By 1980 though there was also this new network of Specialty Comic Book shops across North America that ordered tons of comics but never returned them. We have now entered into the age of boxes and boxes of store overstock. These early Copper Age books would be some of the earliest suspects in the store overstock era. Shop owners just kept piling the unsold books into long boxes and found room in basements, backrooms and even off-site storage facilities. It has been four decades since 1980 so you'd think that most of these overstock long boxes have long been pilfered and raided? Most maybe but not all.
Copper Age comics is an era of comics that is now being heavily collected, this era's relatively plentiful supply should keep prices in check to a degree thus making the era even more collectible. The Copper Age might just develop into the most approachable of eras to collect.