Happy Thanksgiving to all our Canadian listeners. Chris and I are always thankful whenever we get together to pal around and have fun with all things comics. We're also very thankful for your continued support. I had a few extra invites creep into my weekend itinerary so I'll keep this week's post crisp, clean and lean.
Look at this little gem I found in the pile of books heading to our weekly eBay auction. Action Comics #456, from February 1976 features a plain as day swipe of the Jaws movie that was all the rage in the summer of 1975. The Jaws movie may have been the first true summer blockbuster; look at its influence and reach and look at DC's shameless title "Jaws of the Killer Shark". I was 11 when Jaws came out and was enthralled with the movie: over many viewings I've had the best scene in the film is the scene where they show off old scars to each other, the fun banter then segues into Quint telling the tale of the USS Indianapolis. Great stuff.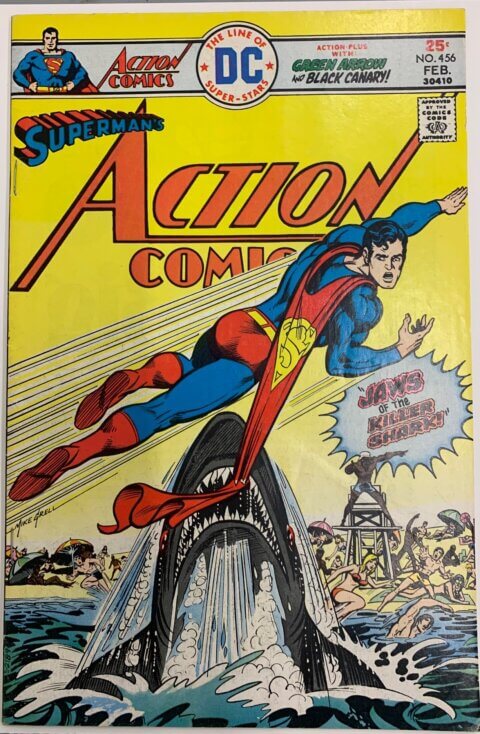 How about owning this piece of original art? From the mighty John Buscema comes this classic splash page from Avengers #97. I love John Buscema especially in the late 60s into the early 70s, he personified the Marvel Way and for me his templates for these heroes overrides Kirby's.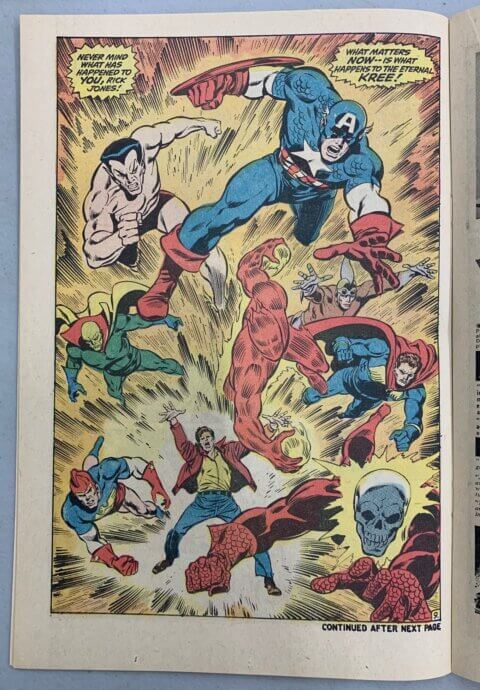 I found this ad in the pages of Strange Tales #104 from January 1963. I don't remember ever seeing the Kissing Dolls ad before, I'm sure I must have but it's not triggering any recollection. So, I'm assuming it's a magnet in each dolls mouth that draws them together. I'm telling you if I was a kid with these two dolls, I would have messed with the magnet placement and then showed off my creativity to all my friends!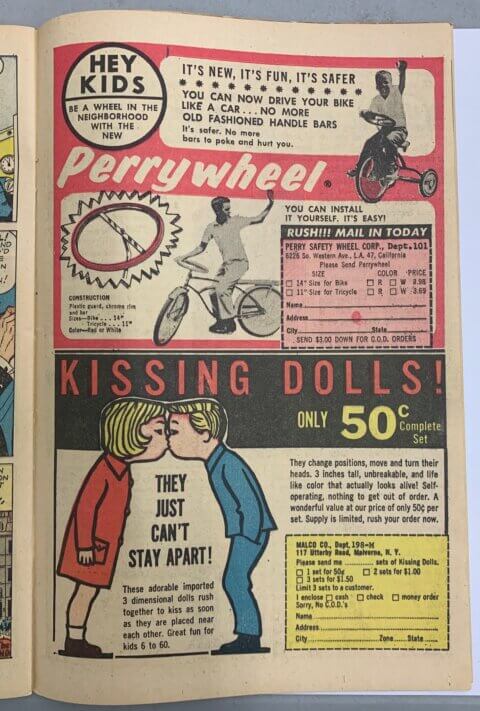 This week's icecollectibles eBay auction produced some strong results, case in point this stunning raw copy of Avengers #53 that sold for $280 USD. High grade raw copies don't often surface for auctions and when they do the market devours them, this is a great looking book.