There were a couple of one day comic cons happening yesterday and I was getting sporadic reports. One show was in Ottawa and another in Toronto. According to the reports coming in the shows were similar in these ways: bins book activity was the only real activity and very few CGC graded comics came down off the wall and far fewer were actually bought and taken away from the booth. I think this is a temporary thing. It's been going on for the past few shows and I have a feeling it will go on for a couple more, then we'll see some changes. The back issue comic book market is in a slide: dealers that priced their books last year or the year before are literally being ignored, they're not even being asked to take these books down. Dealers that priced their stull this summer are still too high for the current market but these are tough old hombres, these boys feel they've come down quite a bit already when they repriced their books. One guy I knew wanted to buy a Golden Age book and asked the dealer what was best price, dealer went to $300, problem is the book was a 4.0 and there were recent sales of a 4.5 and a 5.0 that were still below his "best price". My guy didn't have the energy or the fight in him to try and get the book at even close to market value, and my guy is one of those thick-skinned aggressive types, he loves to haggle. Buyers have data tools, be it Go Collect, GPA or eBay Sold Items, buyers don't want to pay double last sale and dealers don't want to discount these graded books to 10% below last sale, not yet at least. This standoff, which makes everyone in the room miserable because the dealers don't even make enough to cover their cost of goods and expenses and buyers go home with a bag full of $5 book, will end when buyers see and believe that recent sales are at least holding and when sellers bite the bullet and admit that this is where we are right now.
My cover of the week is a rescue. It was in the "going to eBay auction", and now it's not, but I thought I'd share it with you. Dan DeCarlo at his finest and the 'boys mesmerized by girls' trope also at its finest. I think Chris Owen once said that these Archie books go for way more money if Betty or Veronica are in bikinis on the cover. I bet this one would have sold for a pretty penny, but still, nowhere near enough for me to let it go.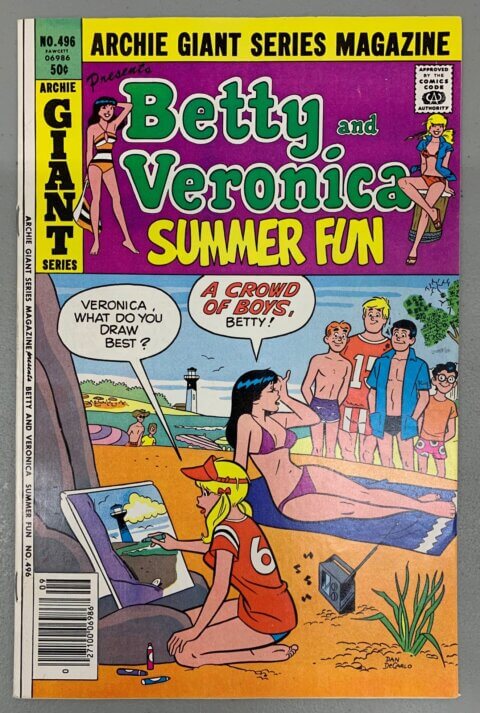 Our ad of the week comes from Super Richie #7 and the reason it caught my eye was because I recently read one of those humanoid robot progress reports, pretty soon this ad will be the real thing.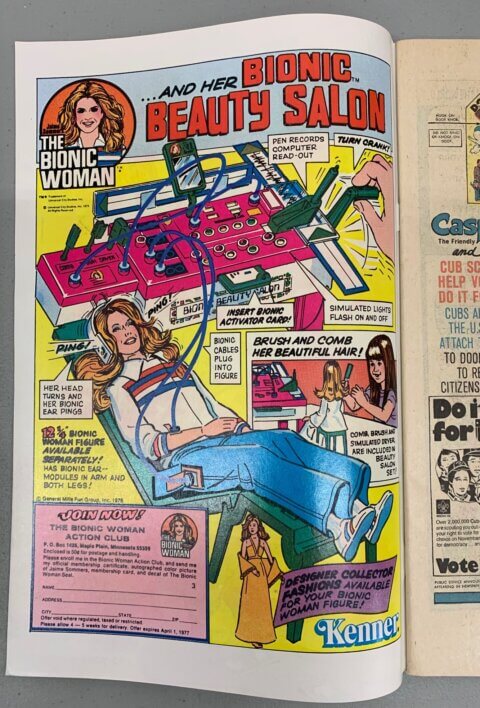 No, this isn't an image from our Parliament building (couldn't resist), it's a splash from Shazam #34 drawn by Alan Weiss and Joe Rubinstein. Marvel Comics spent most of the war fighting Nazis; characters like Captain America, Sub-Mariner and Human Torch were full time combatants in the war and the American public ate it up. Did the war make those heroes? Obviously, it made Captain America but how about Torch and Subby? Would they have become the iconic heroes they are today fighting crooks and each other?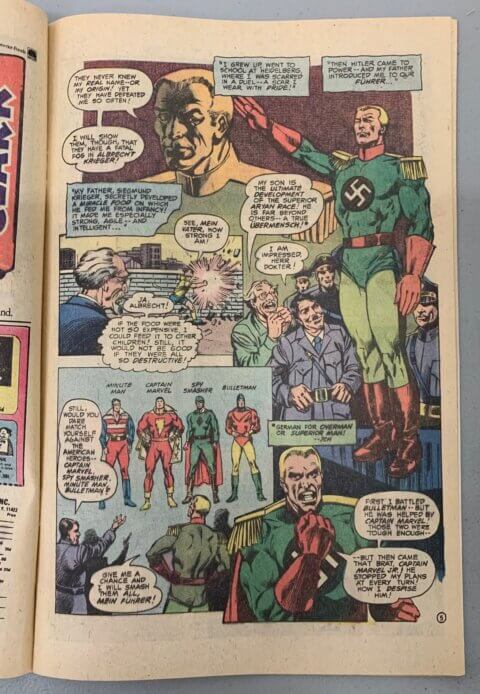 Our weekly icecollectibles eBay auction closed last night with some strong results. I had my eye on that Amazing Spider-Man #59 graded CGC 9.6, the book had slid down to $1,140 USD in early October and for a while I was worried our offering would continue the trend. Happily, I can report a strong rebound sale of $1,276.99 USD. We'll take that as a good sign.