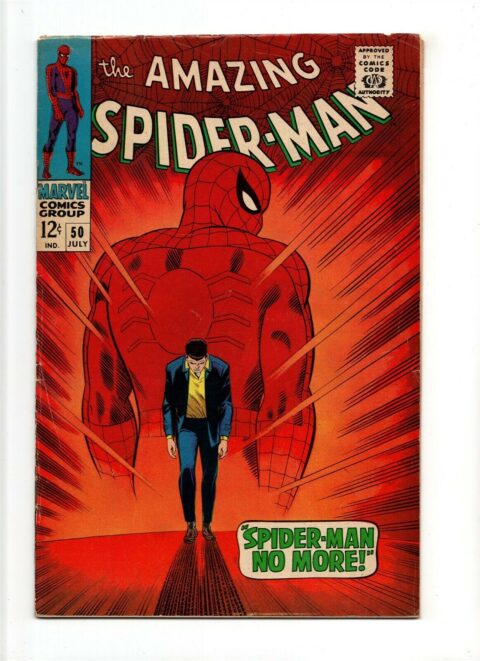 We've sold a lot of raw ungraded books this past year through our eBay auctions and as the year went on demand just kept going up, the prices we realized kept going up too. We were consistently bringing quality run books from the Silver and Bronze age that were a couple of steps above the normal 3.5s you see everywhere and we were consistent in bringing some hammers to market, books like Amazing Spider-Man #14, X-Men #1, Showcase #22 and more, all raw. We were getting some strong prices for these auctions.
The most consistent feedback we've been getting is "we want more" and that's not an easy request to fulfill; raw copies of important key books are getting scarcer and scarcer. A comic pal and I were throwing around analogies like finding a raw key book is like looking for whole milk, it's like trying to buy a table for your kitchen that is made of real wood, it's like a lot of things that used to be the norm but are now the exception.
Case in point, I got an email from our good friend Spider asking me an opinion on a raw copy of an Amazing Spider-Man (ASM) #50 he was offered. Book looked pretty good and my first reaction was "that's odd that it's still raw" which was followed by another reaction of "I can't believe I just thought that". Have I come to the point where I assume a half-decent-looking copy of ASM #50 should be graded?
I did a very unscientific survey of eBay: I used Amazing Spider-Man #50 because it's a key issue everybody wants, it's heavily traded and it's not a lot of money relatively in the lower grades. I went back one month to November 20th on eBay and found 74 sales at a quick count, 48 of those sales were graded and 26 were raw and of the 48 graded 38 were graded 5.5 or lower. People get books like this now and grade them automatically, the raw sale in a solid-looking 3.5 grade is now the rarity, graded versions are outselling raw (on eBay at least) by two to one.
It wasn't that long ago that sales of raw copies of #50 far outpaced graded copy sales now we are in the opposite reality and it will just get worse as the book appreciates in value over time.
Now back to my point: I'm seeing results for raw copies, for the grades we assign them, that have been as strong if not stronger than the values expected for graded copies. When one factors in a pressing cost, two shipping costs, grading costs and the opportunity costs of waiting 9 months for your items to be returned, and when you also factor in this insatiable appetite for quality raw comics I'd say weigh all your options when considering how to sell your quality comics.
We toned it down last week for our weekly internationalcollectiblesexchange auctions on eBay; this is crunch time for finding those perfect gifts, we did not want to get in the way. Still, I was impressed with the result for this Second Print Amazing Spider-Man #361 graded CGC 9.4, it fetched $129.50. We all love backstories and the back story behind this one is that a friend of mine won it by accident on ComicLink a month ago; he didn't realize it was the Second Print as he was bidding on it. I said no worries I'll run it on our auctions for you. He emails me this morning all happy saying our auction earned $6 more dollars than what he won it for on ComicLink, I just didn't have the heart to remind him of the ComicLink shipping fees, and our eBay fees, etc. Let's just let him enjoy this moment.