It's been two and a half years since the last time I cleared out my PO Box in Niagara Falls, New York. The pandemic, travel restrictions and the dauntingness of all the customs paperwork did a good job of keeping me away. Last Friday I finally went and did the work. The interesting thing is that I have purchases from 2020 in here and from 2021. Even more interesting will be on how well, or how poorly I did with these purchases. So much has happened to the marketplace for comics, sportscards and toys, (all of which are in abundance in those boxes you see), yes it will be interesting to see how I did. The thing is it's been so long I can't remember half the stuff thats in there. Hopefully I can report back on a few things I find in next week's post.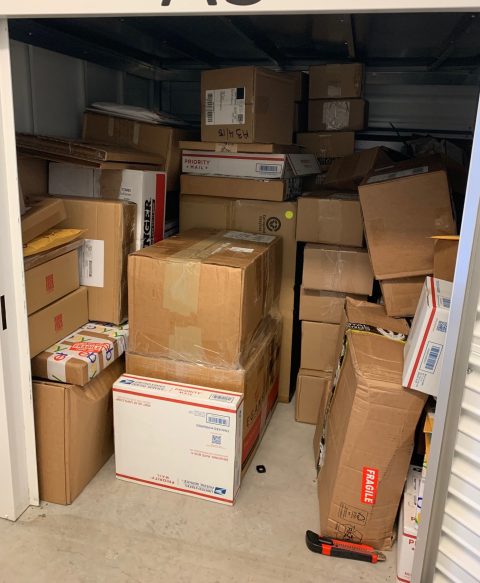 There was something immediately familiar when I found this Joe Orlando cover for Weird Words #3, it didn't come to me right away but a few minutes later, while I was leafing through some Charlton Gorgos it hit me, Frazetta! I knew it was on of the Famous Funnies covers so a quick jump on to comics.org and there it was, Frant Frazetta's beautiful cover to Famous Funnies #213. This Orlando homage is a very nice piece.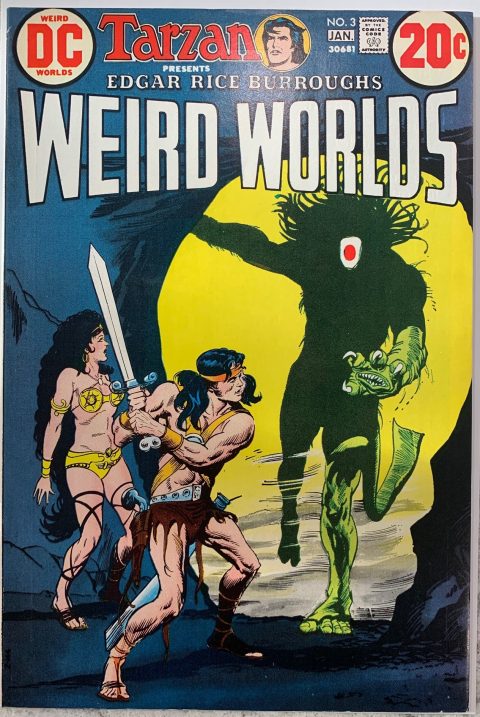 Crime comics were some of the bast selling comics of the 1940s and early 1950s, titles like Crime Does Not Pay sold millions of copies per month. Dynamite published by Comic Media was a title that ran a few issues in 1954/55 and it featured Johnny Dynamite, a very noir gumshoe. It got me to thinking about how one of the most popular genres in comics failed to produce a lasting character. Was it because noir was more a film genre? I don't think so seeing as how Spillane's characters were introduced in books. Name me some Crime Comics characters. Crime Stopper? Johnny Dynamite? Artist Pete Morisi later produced some great covers for Charlton's Peter Cannon… Thunderbolt.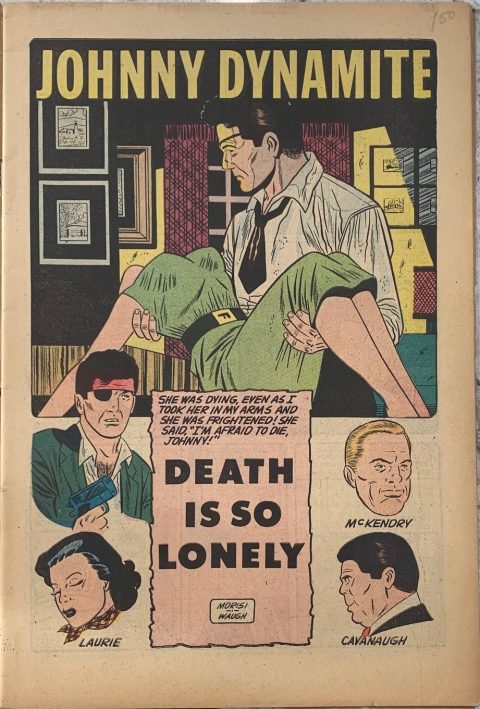 Speaking of Charlton, I think Chris may have been right about the Marvel readers of the late 1960s! Check out the International Correspondence School's ad in Charlton's Gorgo comics, then look below and see the same company's ad in Marvel's Conan #10. Note how the company figured it would be too tough for Marvel fans to read out a few paragraphs, they were smart to dumb it down to base emotion, neanderthal level. I wonder which ad worked better?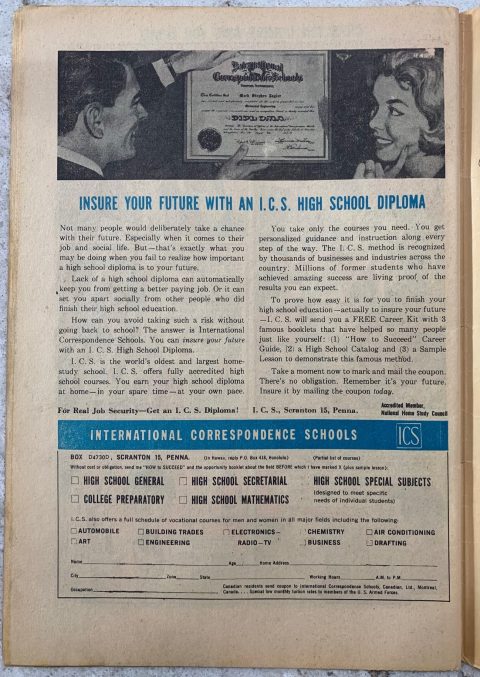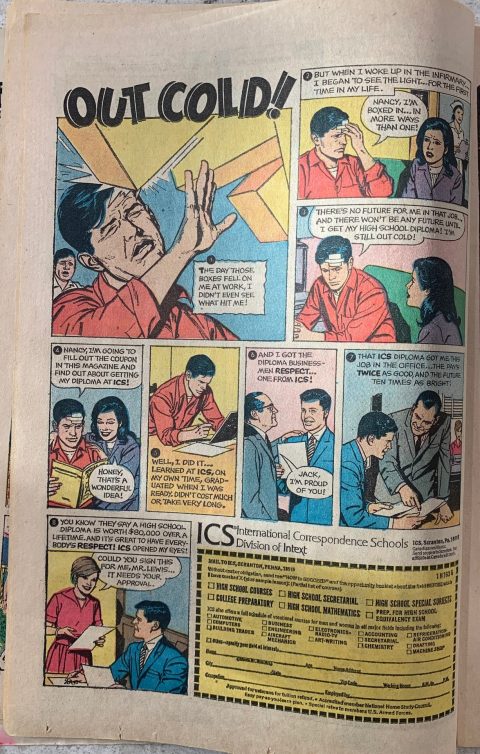 Last nights icecollectibles weekly eBay auction ended with a few surprises, I was impressed with the performance of Amazing Spider-Man #61 graded by CGC at 9.2. ASM #61 is a run book and the grade is not high enough to enter the high end of the market. In early July there was a sale of $372 on this book and I thought three months of downward trends would leave this book exposed to a weak result. The final price of $355 was a great result, that guy Chris might be right again, this time about his assessment of the market.