Yesterday I was counting pages and noting defects on books for next week's eBay auctions. It was tough slogging but I perked up when I came across what I'll describe as a three-issue set of dueling splash pages. I did a whole year's worth of posts celebrating splash pages and that exercise is still paying off as it has helped heighten my awareness of these special pages.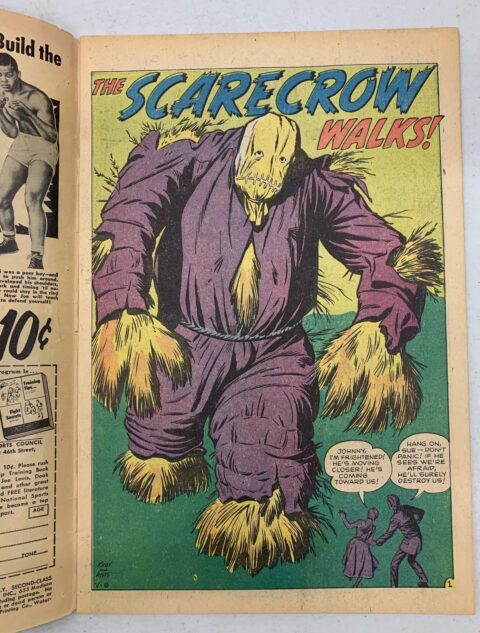 In front of me sat a little run of three pre-hero Strange Tales, #80, 81 and 82. I found myself mesmerized by the, as I'll call them, "dueling" Jack Kirby and Steve Ditko Splash pages. I would take each book and flip back and forth to the splash pages and compare. My first thoughts were just how sparse and clean Ditko's pages are, a true minimalist. Kirby of course is all about motion. A weird thought then came to me, I imagined they sat in little cubicles or the 1960 version of cubicles and had competitions on who could complete their page quicker. "OK Jack, on your mark, get set… go!" And they'd both sketch away for the next 57 seconds to produce these little gems. Stan Lee would then walk by and look at the pages, walk away, and mumble to himself that he was paying these guys way too much.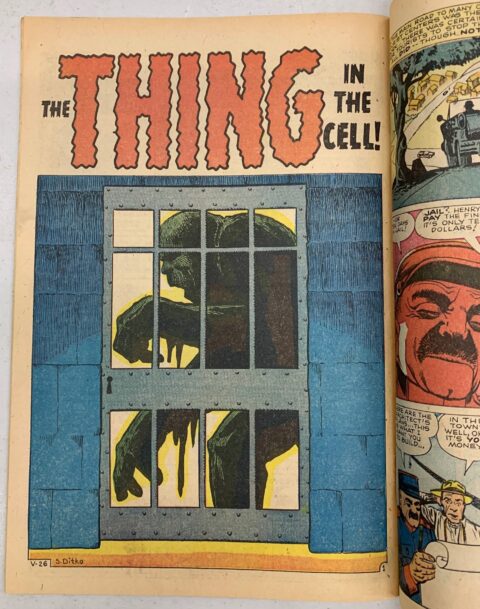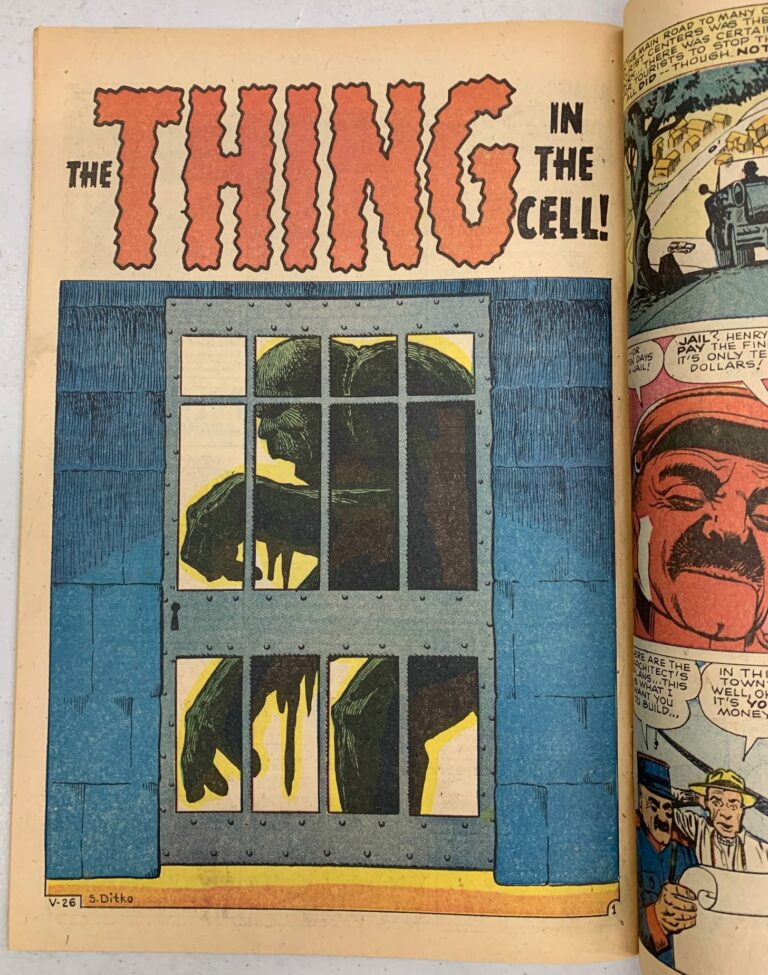 I think I need to do more of this during the eBay prep; it was like stopping to smell the roses and the little time I lost gave me the pep and energy to see the job through. It also inspired this week's post so yeah, I have to do this more often.
Speaking of heartbreak, our weekly internationalcollectiblesexchange eBay auction caused me quite the stress as my beautiful CGC 7.0 copy of Young Love #157 sold for $118.50 USD. I have another copy so I thought I'd sell this one: big mistake as I'm already missing it! Advantage Mom!