I'm hearing lots of doom and gloom out there, the inflation is starting to bite, the interest rates are starting to bite, the equities markets are already taking big bites and some of the books people are putting up for sale are getting no bites. In situations like this you will find more sellers as they try to shore up their finances, sometimes they'll sell their collectibles to help the situation out. I'm seeing a lot of comics being offered up for sale locally but unfortunately a lot of them are comics people purchased over the last few years and people being people they are optimistically posting the books at prices that will leave them a sliver of profit, thus no bites.
I don't know where its all headed but I do know that if you've been an active buyer and seller over the past few years there will be very few books you'll make anything on, on most you'll be getting haircuts.
The good news is that the collecting community seems to be thriving, at least as I've been observing it through our eBay auctions. These mostly raw offerings don't seem to be softening, if anything we are getting more bids for our lots. Perhaps its because our auction's have lower price points and are more geared to those collecting rather than investing or flipping.
We've signed up two more large consignor accounts with a third even larger account close to joining in the fun, it's going to be a busy summer.
I was going through this week's auction pile and just fell in love with the cover to Planet Comics #18. It was actually the whole book I took a liking too so the book is going to hog a few of my paragraphs this week. Cover art credits go to Dan Zolnerowich who did both pencils and inks. This is a great Sci Fi damsel in distress bondage cover from May of 1942. Let's remember that at this time this beauty was trying to fight off the hoard of new superhero comics that seemed to be springing up monthly. This cover offers up a lot of adventure and I love the bit of left over 1930s deco.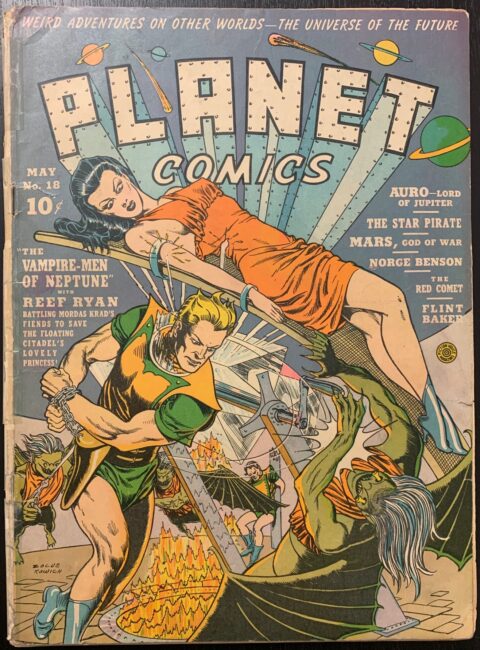 Its easy counting the pages to Planet Comics #18, the page numbers are so clearly printed on each page all I had to do was count the counted pages so I really didn't have to count the pages, if you know what I mean. On Page 49 I found this fantastic Star Pirate splash page by George Appel.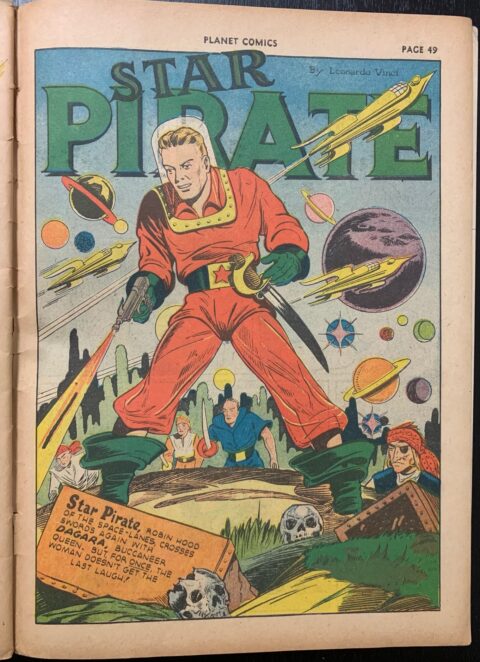 I was going to stop at the splash above but instead decided to include this Flint Baker splash as well. The reason I'm adding it in is to tell you that the first thing I thought of when I saw it was NetFlix. Why NetFlix? I watch NetFlix and seem to gravitate towards Scandinavian and Northern British police series and while I enjoy all of them I do understand that I'm getting the same thing over and over again but just repackaged into some different cold bleak place. When I saw Flink Baker I thought of all the people that were looking forward to reading what amounts to be another action strip depending on the same themes as always, it seems we are creatures of habit that enjoy familiarity.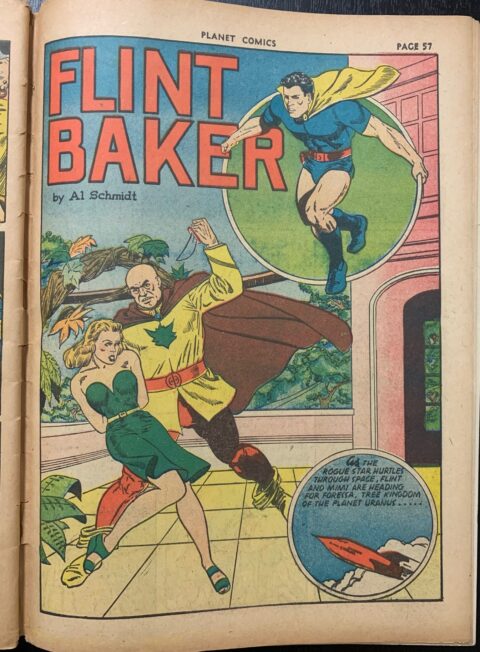 On to my thesis for tonight. In Son of Satan #1 there is this inhouse Marvel ad for their Treasury Editions. I'd still love to get my hands on a raw 9.4ish copy of that red Spider-Man edition! Somehow I started thinking about how these Treasury Editions seem to have a hard cap on their value. That Superman Versus Ali with the Neal Adams wraparound cover should be worth way more than it is, and the same goes for Superman Versus Spider-Man that signifies the 1st Marvel and DC collaboration, even that red Spider-Man, which is Marvel's 1st Treasury, has that beyond Iconic rendering of Spider-Man and yet can get maybe a few hundred dollars.
One can say the same thing about magazines I guess and I think it all comes down to the size. With comics size seems to matter, standardized size I mean.
For some reason I though of art, paintings and thought of all the various sizes of paintings that could be displayed on walls. The size of the painting has no bearing on the value of it and size does not seem to matter because the way they are displayed is not really affected by size.
We store our comics and do not display them, that is the problem, we like to standardize our boxes and our storage space and that is why we hate magazines and dispise treasury editions.
Perhaps with so any comics being worth so much money these days a collector can live with a collection of only hundreds of books or maybe even only dozens of books. If we were prone to display these treasures on say, walls, then maybe the treasury editions and magazines would find wider demand.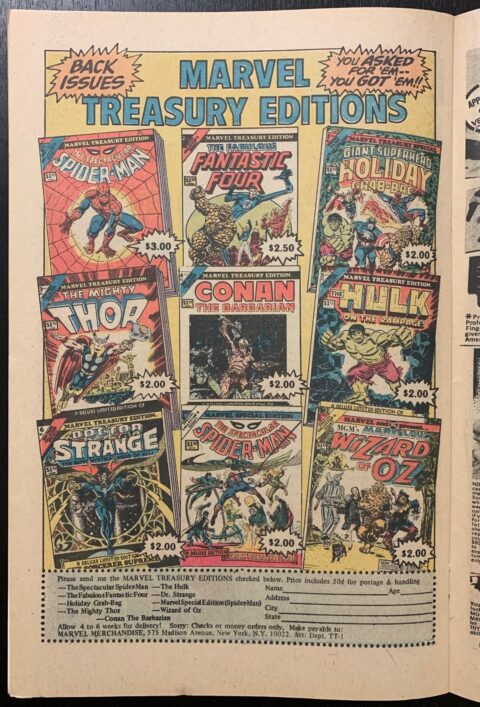 Our weekly internationalcollectiblesexchange eBay auction notched another week Sunday night with some nifty results. In a way I wish I listed this Detective Comics #52 to end next Sunday as it would put it in the week of the summer solstice. If the book looks familiar its should, we sold this book through our auction on March 20th, the spring equinox. Last time around the winner did not pay so we set it aside to run it again. The first time around the book earned $630 and this time around it fetched $650. Getting a bit more is a great result as far as I'm concerned, often a book hat has its price run up by an non serious bidder does not do as well the next time around, it was nice to see this one buck that trend.