This past Wednesday saw the ending of a ten-day auction of Canadian comics related material on the internationalcollectiblesexchange ebay web page. This time there were over 200 items listed, more than twice that of last year's inaugural Canadiana auction and, most notable, this listing featured the first time that a copy of Canada's first floppy. Better Comics Vol. 1 No. 1 has come to auction and a lot of us were anxious to see if it would surpass the previously highest sale price achieved for a Canadian comic which was for a CGC 5.0 copy of the Nelvana compendium back in September of 2016 on Comiclink –this was $14,750.00 USD.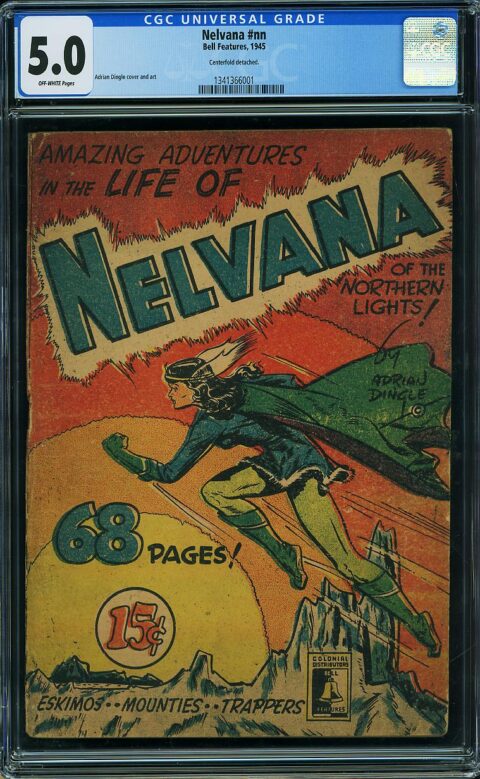 The short answer was that it did! The copy of Better Comics Vol. 1 No. 1 that was listed was a CGC 5.5 and is one of only half-a-dozen copies known to exist, in fact, this is the most recently discovered copy and came out of the woodwork last fall. The price achieved was $18,100 USD and this copy has the lowest grade of the lot. In our WECA Comic Price Guide, the price given for a 5.0 copy of Better 1 is $12,000 USD so this will require a revision in a future edition.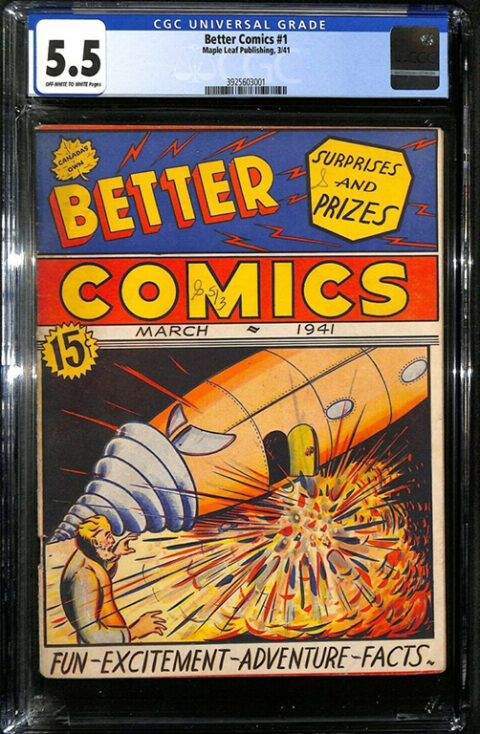 The second-best performer in the auction wasn't a WW II Canadian comic at all. It was a comic that came from the second period of Canadian comics, the reprint period, which ran from 1948 to about 1953. This resulted from a second ban on American comics, but this time allowed American comic printing plates to be sent up to Canada so that American comics could be printed here as Canadian Editions. This particular Canadian Edition was of Sun Girl No. 1, and it was a crisp CGC 8.0. It went for just about half of what the Better 1 went for, $8,700 USD. GPA lists the last sale of an American copy of this book as $3200 USD back in April of 2021. I wonder if it will ever start including Canadian Editions in its listings.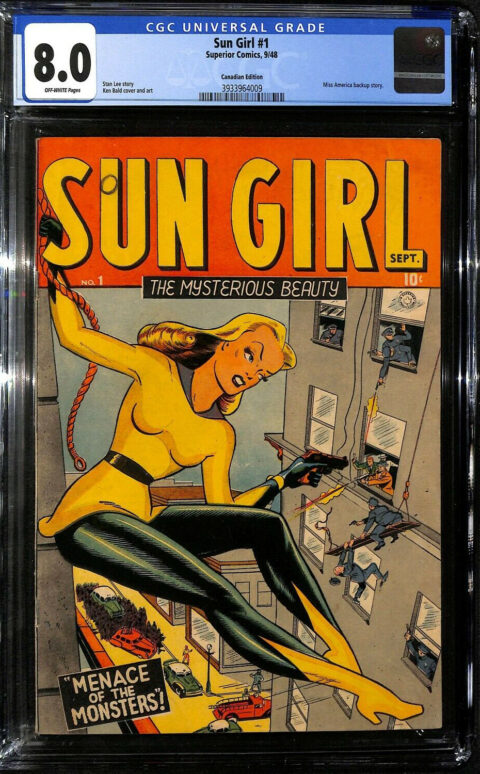 The next highest results were from two war time WECA era books, Triumph Comics No. 12 CGC 3.5 and Super Comics Vol. 2 No. 5 CGC 5.5. The former went for $1525 USD and is notable for having the third cover appearance of Nelvana. The latter went for $1302.77 USD and is mainly a reprint in black-and-white of stories from Pep Comics No. 48 but contains one new Canadian story called "The Hawk" (basically a Blackhawk clone) by Ross Mendes who also did the Polka-Dot-Pirate for Bell Features. Rounding out the top five was a raw copy of a Canadian EC reprint of Tales from the Crypt 24 which went for $1301.88 USD and spearheaded a solid performance by about 10 Canadian EC reprints.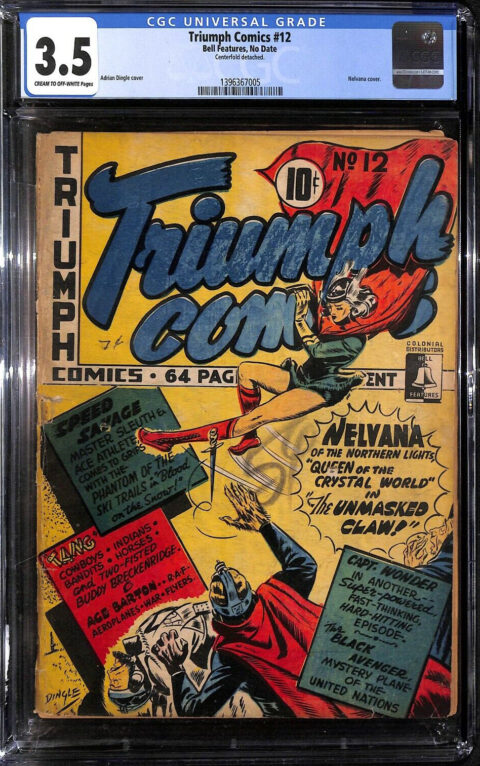 The only other comic to achieve $1000+ was a CGC 3.0 copy of Triumph Comics No. 17 with a Speed Savage/White Mask cover. It went for $1125.00 USD. The next four comics, filling out the top ten were all reprint era comics. The first of these was a CGC 3.0 Colossal Comics No. 5 (what I would call a hybrid Canadian comic because the book was given a new title, particular to Canada even though it was essentially a reprint). It uses the cover image of Namora from the American Namora No. 1 and went for $910.00 USD. Net was a CGC 5.0 copy of Fighting Yank No. 12 (which uses the cover from the American copy of Fighting Yank No. 14 and is notable because these Pines reprints started appearing in Canada even before the war ended, this one probably hit the stands early in 1946, well-before the 1947 Act that started the official Canadian reprint period (1948-53). Next a CGC 8.5 copy of Woman Outlaws No. 3 which achieved $832.00 USD and has the same cover as its American counterpart and last a CGC 8.0 Sensation Comics No. 75 which achieved $829.00 USD and again has the same cover as the American copy.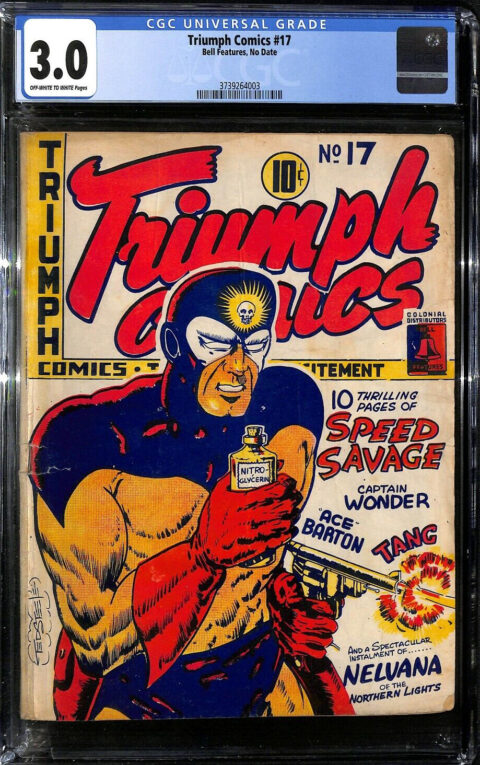 One notable item I wanted to point out as going way beyond expectations was a NM copy of the poster done by Jim Steranko for the first Cosmicon held at York University in Toronto in 1972. These are exceedingly rare, and I've only ever seen a couple of them. The price realized was $711.00 USD and this copy would be prime for CGC poster slabbing for any investor.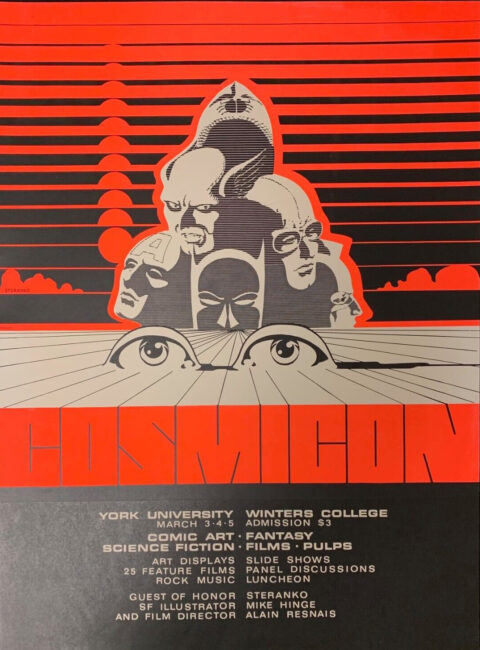 I know that Walter would love to have this type of Canadiana Auction happen twice a year rather than just being an annual event and is seriously entertaining that idea, but supply of this stuff is not easy to come by. It's still a niche collecting community and once collectors get hold of Canadian books from the forties, they are reluctant to let them go again. The positive side is that bringing these old, hard-to-find Canadian books to the market probably generates more collecting interest in them. Let's hope that there will be another in the fall.
Canadian War Plane Heritage Museum Comic Book Exhibit
This year is the 50th Anniversary of the Canadian War Plane Heritage Museum in Mount Hope. A few weeks ago, I was approached by them to put together a small exhibit of Canadian war time comics and, after a lot of scrambling, it will be open to the public starting June 15. This is a smaller exhibit that serves as an adjunct to their current major exhibits including a great room full of original WW I and WW II war posters.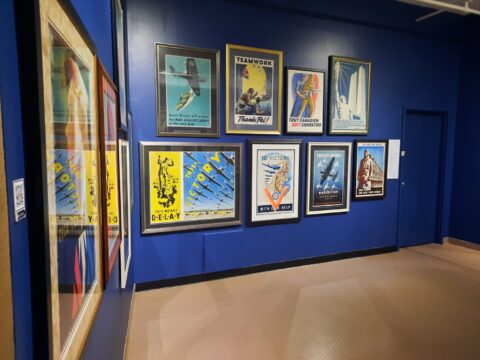 The exhibit will display over two-dozen original WECA comic books and will also focus on the work of Al Cooper known for his airplane drawings for Bell Features and on the kids who read these and connected with the comics and other readers through things such as The Active Club and The Canada Jack Club. It will also offer a couple of page reproductions that feature Anglo-American's Pat the Air Cadet and Bell Feature's The Wing as well as a three-page story about women in the Air Force from Educational Projects' Canadian Heroes Comics.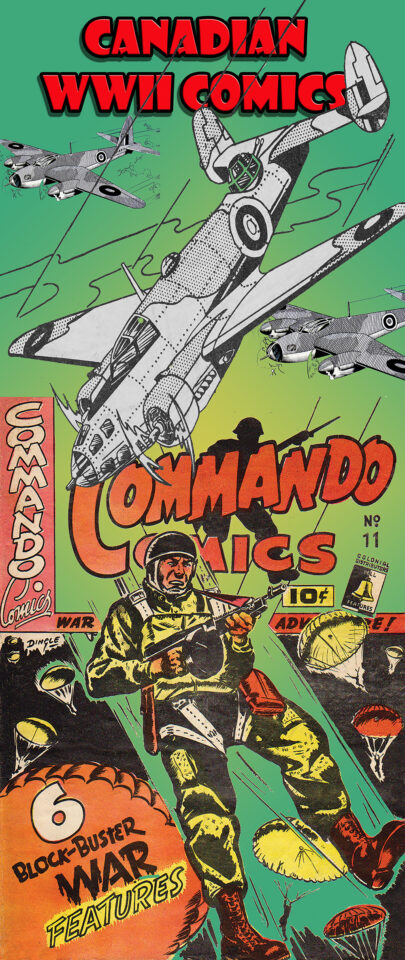 The Al Cooper, kids-themed, and women-themed pages will be 12" X 17" reproductions on foam board and there will be some original Al Cooper artifacts available from the family. The exhibit will run from Wednesday June 15 and continue past Remembrance Day. The Museum is closed on Mondays and Tuesdays, and you must pay general admission to get into the Museum in order to see this particular exhibit and all the others including the planes in the hangar. Details about admission and hours of operation are here.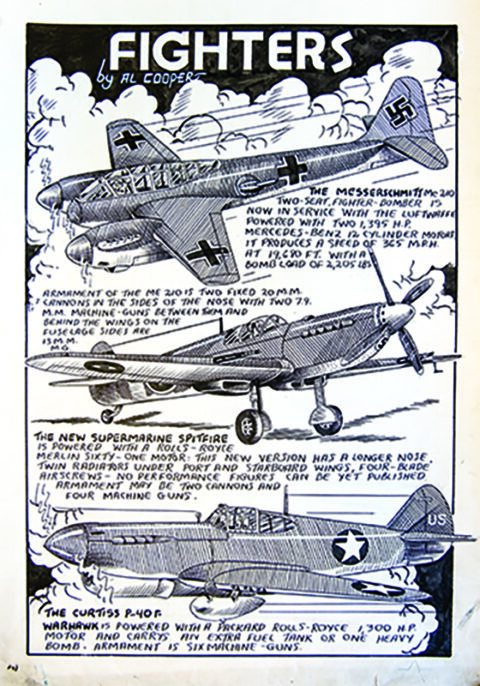 I hope some of you can get out to see this exhibit of rarely shown comics and the Museum as a whole, which alone is well worth it.