Heartbreak in Leaf Land as our Buds are struck down by the Lightning. Looks like even the great Babe Ruth rooted for the Leafs, he probably asked Turk Broda for some tips on catching ones that come in hot. My pal Jim brought this gem by on the weekend to show off and I've been trying to get him to run it on our upcoming Canadiana auction that goes live on our eBay May 29th; I hope you all tune in and check that auction and I hope Jim throws in Babe Ruth Sports Comics #7. I think Jim is a Habs fan anyway.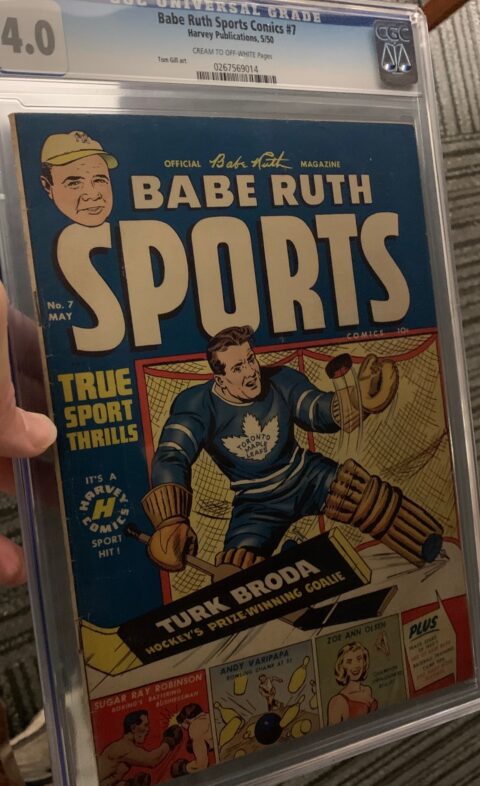 Now I know where the comic icon Norm MacDonald got his material for that legendary set on the Bob Saget roast: his dad must have sent away for these joke books while reading Chamber of Chills #16 and noticing this irresistible ad page.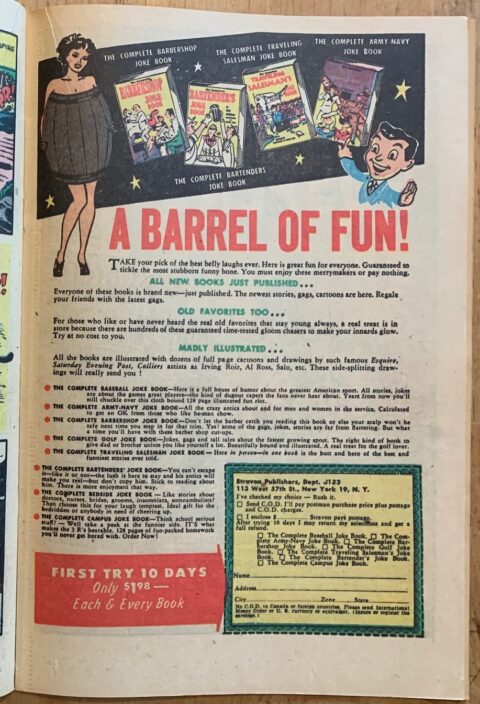 You all know I have a thing for the WAC gals of World War II, god bless them. I'm still looking for a copy of Sensation Comics #20 in close to Fine shape in case anybody comes across one. Having said all that it should be obvious that I chose Superman #82 as the cover of the week, featuring Lois Lane, WAC!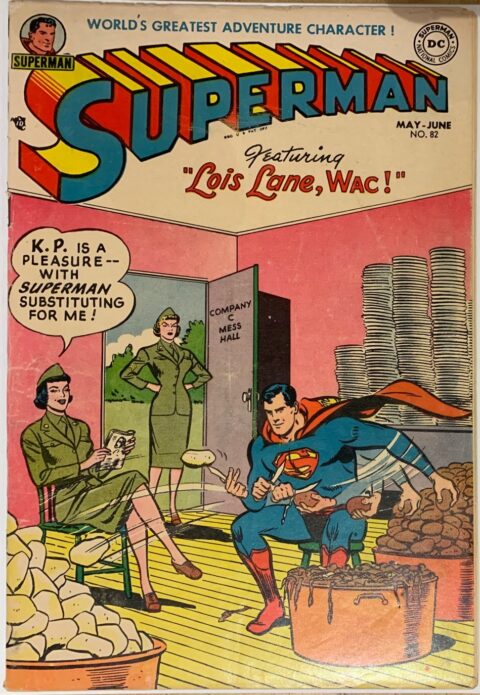 One of the most overused sight gags in movie history has to be the one homaged with this beautiful two-page splash by Gene Colan in Avengers #65. You all know the play: cop drinking coffee parked behind a highway billboard when a flying saucer whizzes by, cop looks at his coffee and throws it away, or the verbal relative in "I gotta stop eating in those cheap restaurants", etc. etc. No matter how many times this gets delivered it never gets old when done right.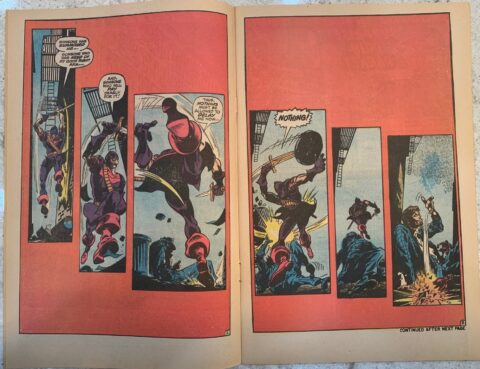 This week's internationalcollectiblesexchange weekly eBay auction was on fire, great prices were realized especially for more obscure DC Bronze Age lots, I think people are starting to realize how tough those books are to find in half-decent shape. I thought our listing of Batman #100 did particularly well, it sold for $504 USD with an assigned grade of 3.0. Funny but out of the four #100s, Action, Detective, Superman and Batman, I think the one last printed, Batman, does best in the secondary market.