Happy Labour Day? Is that how to say it? Labour Day is the unofficial last day of summer in Canada. School starts back on Tuesday and we can all notice the days getting shorter, and soon to be cooler as well. For most of us, it's also the time when we resolve to get back to work: no more long weekends up north, back to the grind. I hope your grind is palatable. Chris and I are getting back to work: I found the audio from our drive back from Fan Expo, and Chris and I hit record while driving. I couldn't find the recorder last week as we put it in one of the many con boxes that came back. The Audio is good enough so I'll post it for tomorrow morning. Our goal is to not miss a week until December; let's see.
Last week I forgot to mention I picked up a small box of cool Canadian Golden Age comics from the late 40s to early 50s; below is a nice Lone Ranger with a great cover that was in the box. I'm saving these for our next Canadiana auction which will go next spring. There are a few doubles and I'll be putting those up for auction in the coming weeks.
Bud Plant entertains us all with his great stories and educates us with his insights and he keeps surprising me with just how prolific and hardworking he is and has been. I was posting a run of Cutey Bunny comics and wanted to check the publication date, which is where I found this. Bud, how did you get to distribute Cutey Bunny? Did these small independent publishers come to you for distribution or did you seek them out? What was the most successful title for your distribution business?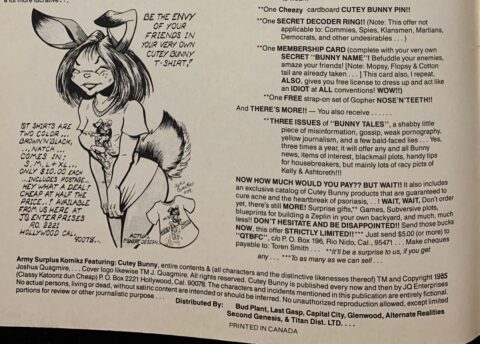 The rest of my post belongs to a book that was going to go up for auction this week until I went and fell in love with it. Hit Comics #26 features a spellbinding cover by Ruben Moreira. The cover alone was worth keeping but as I leafed through the book I discovered great splash after great splash. As I was going through this book enjoying the interior art I couldn't help wondering what leafing through early Hangman comics must be like. Great stuff.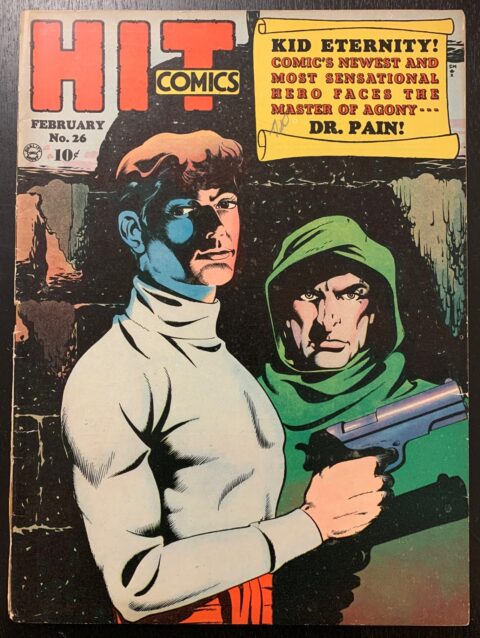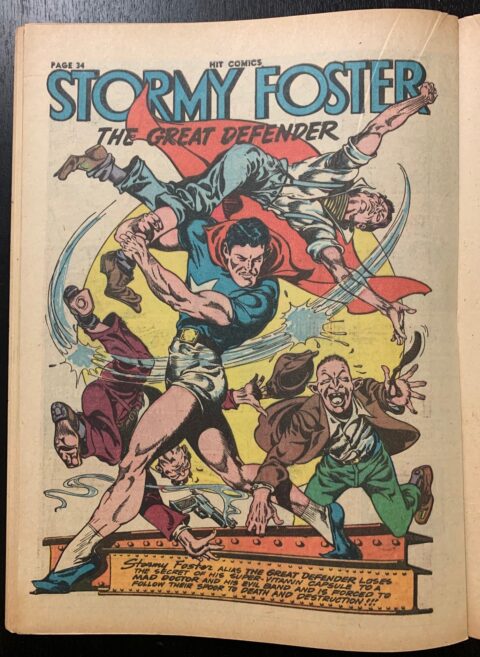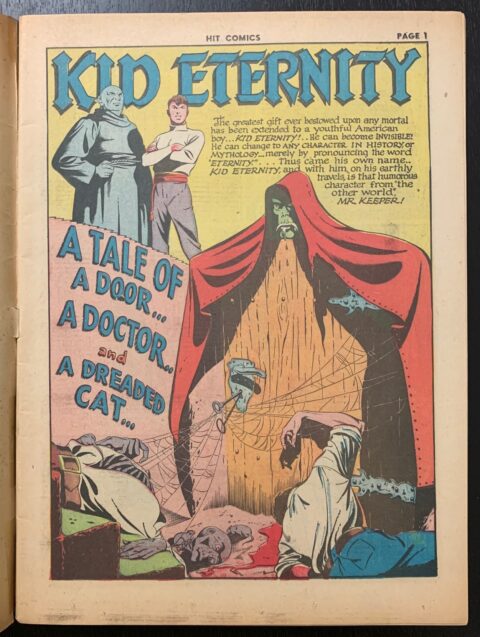 This week's ad even comes from Hit Comics #26 with an assist from the Sandman TV series on Netflix. I enjoyed the whole series, was really well done. I found the whole Cereal Convention scene a bit over the top so when I saw the Cereal ad for Ralston Whole Wheat Cereal I knew I had to add it into the Tom Mix.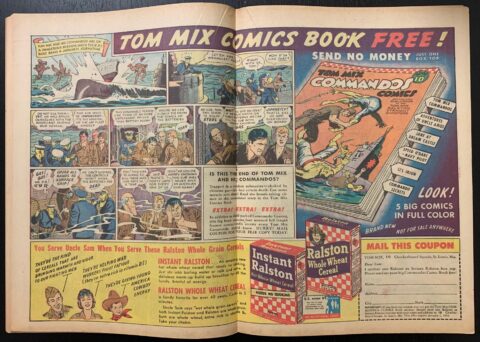 Oops, almost forgot to include a highlight from last night's ice collectibles eBay auctions. I was impressed with the price we got for the Ghost Rider #1 to 38 set. That Ghost Rider run clogged my bargain bins for decades; nice to see some demand coming around for these books. This lot got $113.50 USD.