Happy New Year everyone. I wish you all health and happiness and some great comic book finds (which go a long way to making the first two wishes realized).
I tried to crystal ball this upcoming year when it comes to collectible comics. I tried to use my lifetime of experience at playing right in the thick of it all to pull some sort of useful insight as to what we can expect in 2022 and I've come out with a very cloudy picture, I just can't read where this whole market is going.
I do think interest in raw copies will increase as their supply (in key issues) shrinks. I do think the higher end of the graded CGC market will remain robust but that might not even represent 1% of the graded deals made next year, the rest of us are going to have to wade in and see what comes.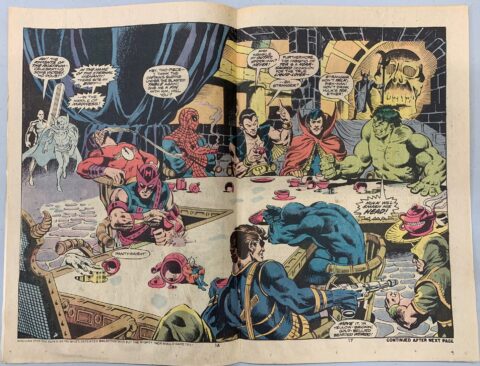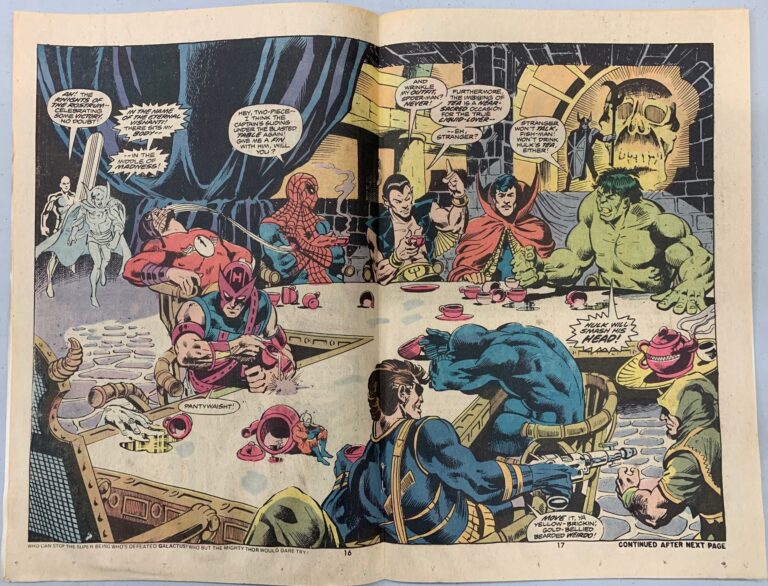 At the beginning of each year, I like to change things up a bit with my blogs, try to give myself a new challenge and hopefully contribute something worthwhile to the community while at it.
This year I want to expand on something I've already tried on a couple of posts over the past few months. Each week I go through the drudgery of preparing our eBay auctions for the following week, I have to skim through our stock of raw ungraded books and pick a nice mixed bag of goodies, I try to make sure there is a little something for everyone in each auction. Part of the task is page check, restoration check and assigning a grade on the raw books. In doing this I'm forced to open each book up and go through it. I can't tell you how many cool and interesting things I've come across this past year while doing this work.
For 2022, I actually can tell you that I'd like to take one or two interesting discoveries from that week's batch of books and share what I found so interesting. I may have a question on something which I hope you have the answer to, I may discover something I don't think is widely known or I may just be a fanboy and show you how cool I think something is.
I'm excited by this project as it will make the mundane weekly task I'm stuck with into something full of discoveries. I'm extra excited because we've locked in a deal where we will be auctioning through a large 10,000 comic collection going back to the Golden Age, YES!
This week I have to play fanboy. I was counting the pages to a water-damaged Doctor Strange #2 when I spotted this fantastic Frank Brunner centerspread. I was not reading Doctor Strange in this series so I was unaware of this art, I've never seen an image of it online either. The scene looks like an old photo of a Chris Owen Christmas party. This is an original art page I would love to have.
Speaking of auctions, our weekly internationalcollectiblesexchange eBay auction ended last night and the raw ungraded issues were very strong. There was one book I was watching with extra interest. We've talked a lot about Qualified copies that are missing an ad page in this column these past few months, the thread was that these books are becoming more and more sought after. This qualified CGC 7.5 copy of Fantastic Four #49 sold for $1,362 making it the highest ever Qualified sale for this book. The price realized is about 38% of the Universal blue label market value. I think we are still in the upswing of the Qualified values, Ithink there is still some room. Advantage Buyer.