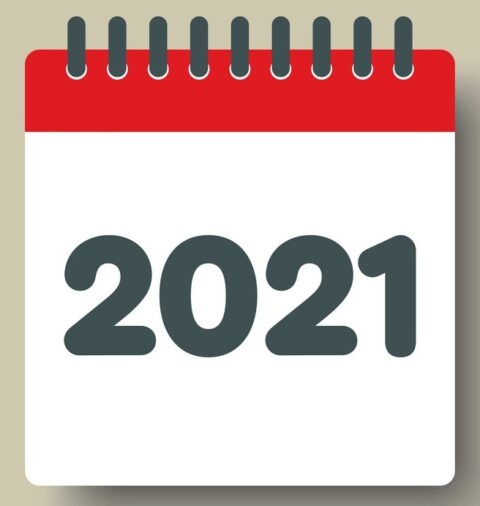 It was quite the year, 2021. This stubborn pandemic did not go away, not at all. We fought on though, finding things that helped us push through. One of those things apparently was collecting comic books as the year 2021 blew away all expectations, I don't think the most ardent champion of comic book collecting could have seen such a surge in collectible comic book demand and values.
Someone remind me again why the market was/is so strong for collectible comic books. Initially is was because we were all at home and we were all getting some kind of government hand out but many of us eventually went back to work, having to earn our comic spending money and still the price increases only accelerated.
Is is something to do with low interest rates? Do we see big corrections when inflation nudges higher? Will we stop hitting the "buy it now" button when most of us eventually get out of our pajamas and have to commute back to work?
I don't know the answer to any of the above things.
As the year is ending I'm seeing some soft sales though, December results show that many of key books are giving back some of their gains. Is this the start of the corrections people have been predicting? On the other hand I see some books still holding strong, key Spidey issues led by the grail Amazing Fantasy #15 don't seem to be getting hit as hard. CGC 9.8 copies of Silver and Bronze Age key issues continue to get crazy money. It seems like the top end of the market is showing more stability than the tiers below meaning scarcity of grade is still a major value driver.
I think 2021was an overall good year for the future prospects of the hobby. I think more buyers entered the collectible comic market in 2021 and I think we'll end up keeping a lot of them thus adding to the demand side. A lot of these new players are not super savvy comic afficianados so I expect them to gravitate towards established blue chip issues, these books are known to be important and desireable by people outside the collecting hobby and these books are usually on new collectors/investors starting off list.
What interests me more are the books that will find favor this coming year that are not well known, not on t-shirts, not homaged to death already within the industry. These are the books that we need to figure out.
New people bring in new ways and I'm wondering whether a new breed of influencers will emerge with enough social media clout to actually affect prices. It seems to me the younger the investing crowd the more likely they will take advice from these marketplace personalities. I'm not saying this in a bad way, I think there are a lot of people online sharing sensible, insightful and well thought out opinions that could easily affect comic values. I'm just wondering how important they will become in the new marketplace.
Speaking of influencers! Last night our weekly internationalcollectiblesexchange eBay auction produced some great results. I was particularly interested in how this nice copy of Action Comics #425 graded at CGC 9.4 would do. It sold for $102 USD which I though a fair price, these 20 cent DCs are not easy to aquire in high grade, love this cover, advantage buyer.