Happy Equinox to our Druids friends; I hope your narrow pathways fill with light.
Did everybody see that CGC 6.0 Action Comics #1 sold for $3.4 million? It was a private sale through the Goldin Auctions website and it bettered what I thought was an already high sale of $3.18 million for a CGC 6.0 back in January of this year.
There are obviously some record prices being set in the midst of this collectibles comic market downward trending price correction. I don't have enough data to make an informed conclusion but from what little data I have see it seems like the highest of the high end is showing resilience, even strength while the much more common staples of the hobby are suffering price drops. That last statement isn't entirely true as we've sold on our icecollectibles eBay auction two relatively common books where both beat previous sales and both bucked the downward trends: we had a CGC 9.6 Hulk #180 and a CGC 8.0 Detective Comics #359 both advance close to 10%. I think one of those was helped by it being a potential upgrade while the other had next to no recent activity in the higher grades. Suffice it to say there are many examples we can dig out of the marketplace showing books doing well in this market; I've actually added another at the bottom of this post so read on. It would be a great project to take all that data and see if we can find any common denominators among the books doing well.
Yikes, check out this ad from the 1980 release of New Teen Titans #2. Take heart kids, clowns and monsters are still ok. It's amazing to look back at comic book content and even comic book ads over time and see just how unfit some of them are for today's cultural sensibilities.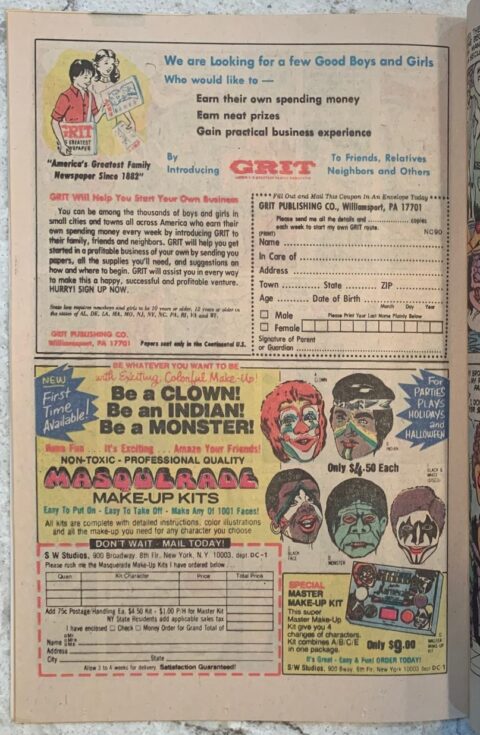 The cover of the week belongs to Mike Kaluta's mesmerizing work on Phantom Stranger #26. I'm not even sure why this cover works so well, is it the negative space, or the colour scheme? I'd say it's a bit of everything including the nail-biting subject matter. This is a great cover.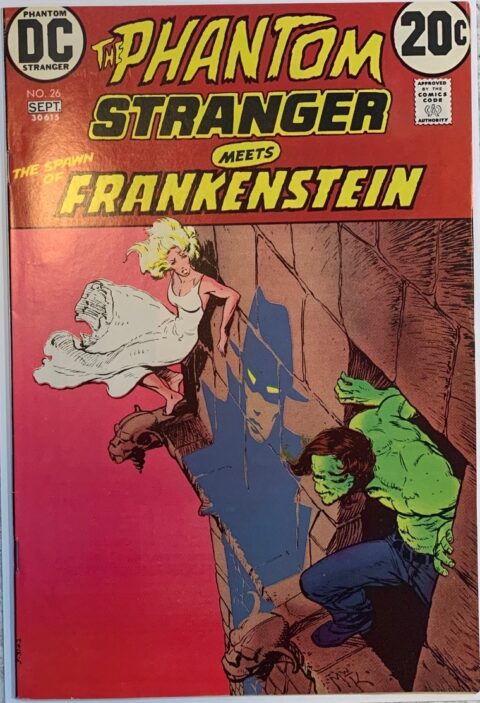 I found this interesting article in the pages of Moon Knight #25: it's by artist Bill Sienkiewicz and it tells the process of how three of his Moon Knight covers, 9, 12 and 13, were shot down by Denny O'Neil and not used. Frank Miller ended up doing 9 and 12 and Ron Wilson did 13; as good as Miller's 12 is, I kind of like Sienkiewicz's version. I wonder if the original art is out there in a collection?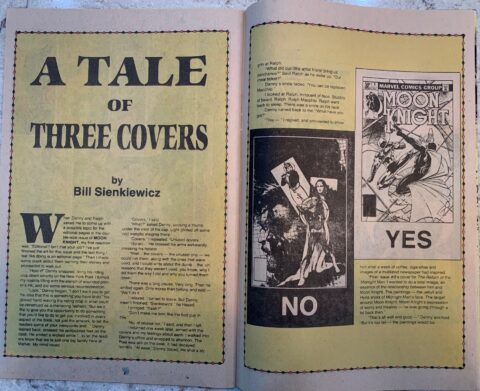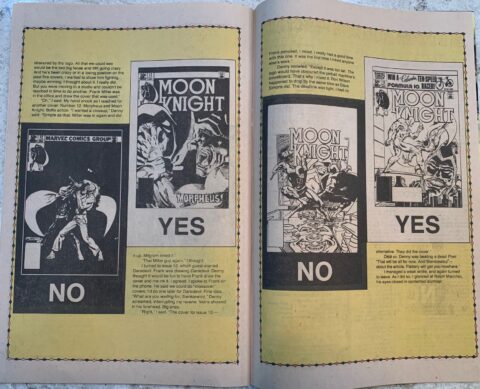 Last night's weekly icecollectibles eBay auction produced some great results: the Captain America #23 CGC 1.0 shown below sold for $1350, way above my expectations. This is another example of what I discussed at the top of this post, not everything is going down. The last comparable was a CGC 2.5 that sold for $1500 in May 2021, near the height of pandemic prices. I think it also shows that Golden Age is not being affected by the downturn as much as Silver Age and Bronze Age are; again, it all comes back to scarcity.