Have you guys noticed the strong prices CGC 9.6 grades have been getting lately? I'm noticing it, especially in the Bronze Age and the late Silver Age where there is a relatively good supply of CGC 9.8s. The 9.8s are slowly getting locked away and it's turning into an event now when we see a 9.6 pop up. I remember we set an eBay record back in 2002 for selling a CGC 9.6 Amazing Spider-Man #122 for $2025; the winning bidder even emailed us saying "congratulations, we made history". Well either we like that book or that book really likes us because we just set a new record of $2585. As a matter of fact, that book has not cracked two grand since our 2002 sale. I've noticed a bunch of other strong CGC 9.6 finishes and was wondering if anybody else has noticed as well.
My splash of the week has to go to Superman #45, Lois Lane, Superwoman. Honestly, the cover to Superman #45 is kind of lame: can you imagine how much Superman #45 would be worth it it had a variation of this splash page on it, the book would be huge. This era of Superman and Batman comics all have lame covers: there was the Batman #32, I think, with the Three Muskateers cover, when I opened it up it had a great Joker splash page. These covers aren't as hokey and thus not as endearing as the World's Finest covers.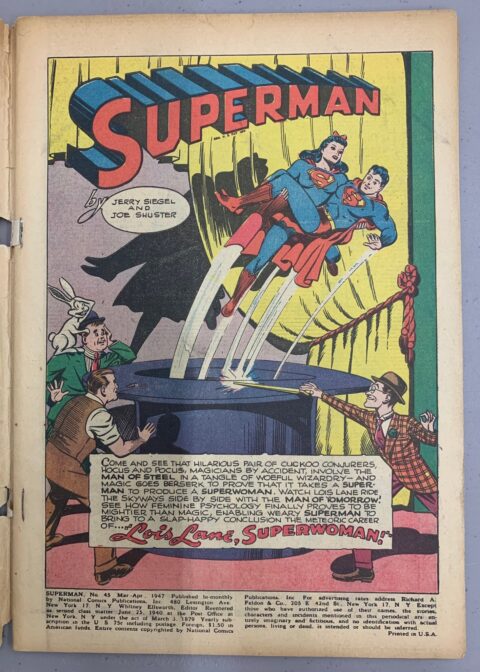 My ad of the week comes from She-Hulk #1. This is a 1980 book and notice how many of the ads are aimed at comic collectors; I counted 14 on this page. It would be fun to know how many of those businesses are still peddling comics. My favourite ad on this page has to be the one at the bottom centre: "skinny, self-conscious? gain pounds!" You won't see too many ads like that one these days.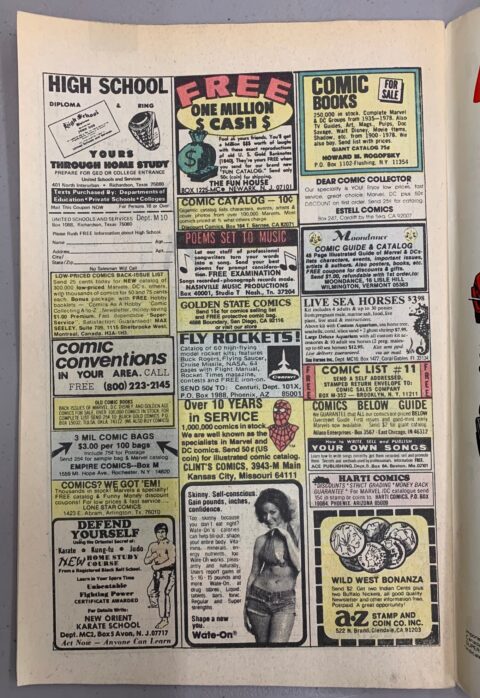 I'd love to own the original art to these two pages from Detective Comics #448. Dick Giordano and Ernie Chua get credits. These pages let you OD on Batman: there are 13 panels over these 2 pages and 12 of them have the Caped Crusader in them. Batman sensory overload, but I love it.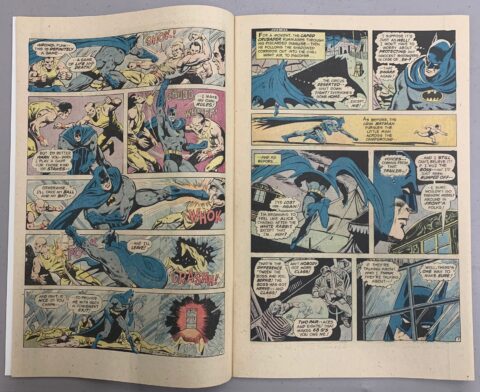 I'd forgotten that Amazing Spider-Man #234 had the 16-page insert, Marvel Guide to Collecting Comics. I don't think I ever read it when the book came out; I probably thought there's nothing in there that I don't already know, ah to be young. My favourite two pages have to be this spread that reads "Better Than Money In The Bank": it's beyond ridiculous how true these words turned out to be.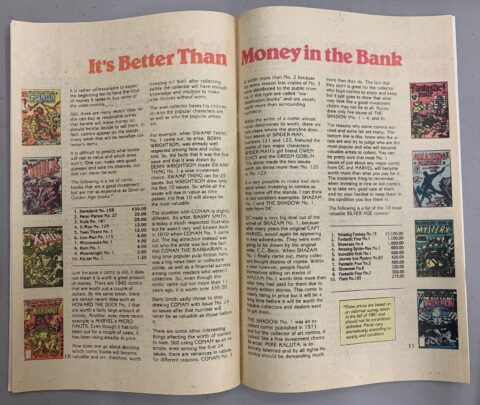 I was counting the pages to Marvel Super-Heroes #13 and I kept running into cool backup stories from the Timely books of the 1940s. Marvel Super-Heroes #13 has Golden Age reprints from Sub-Mariner, Human Torch, Captain America and the Vision (check out the great Vision splash page). You really did get a lot of bang for your buck with these 25 cent giant-size books from the 1960s.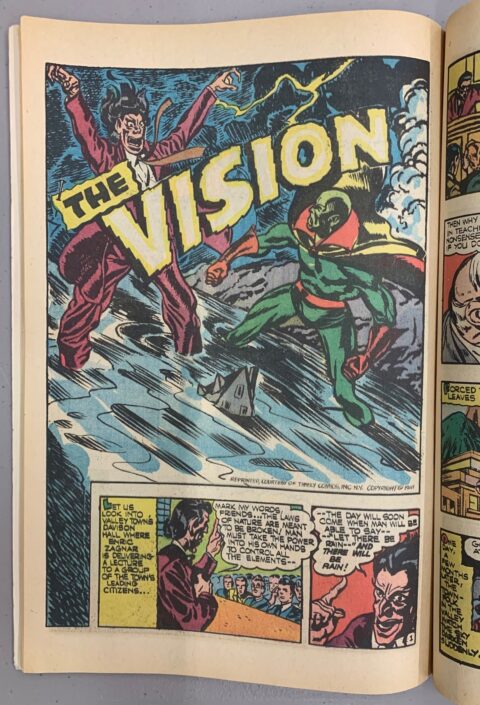 Last night our weekly internationalcollectiblesexchange eBay auctions ended and I can report very strong results. Raw lots continue to surprise me with their strength. The auction I was watching was this CGC 9.6 Spider-Man and his Amazing Friends #1. I remember having so many of these back in the day and selling them in my $2 bins, later they moved to the $5 bins and then I was putting $20 on them. Last night our copy fetched $214.50 USD.