My first true comic con buying was most likely in 1984, as a young buck I remember setting up with a con with a small table to sell stuff I had and didn't want so I could make some money to buy stuff I didn't have but wanted. This would have been the first time I was exposed to a room full of dealers, many of whom would have been at it for years. In these early days I was more the buyer than the seller and I quickly got used to the unwritten rules of the cons. One of these rules was that the good dealers, the ones continuously bringing better and better stuff to each successive con, always had prices above the "Guide" values of the time. The local hacks, like me, had great deals but next show they might have nothing. Soon enough the smart, strong and forward thinking dealers like Harley Yee had big lines at their booth con after con and why not, they had the stuff! By this time there was a growing and I'd say already set belief in the hobby, we all knew comics were here to stay. What followed was 38 years of buyers willing to pay that extra for the good stuff, it was a safe bet considering the slow and steady growth in values over the decades. Sure there were a few rough patches along the way but none were very severe and none lasted too long.
So now let's talk about the last 8 months or so. This almost four decade culture of paying a bit more for the better stuff has changed, people are still thinking of future value but in the wrong direction. I've had sellers tell me to post books at 90% of GPA hoping they can still get the sale in as prices continue to slide. And what of those dealers that have grown so accustomed to pricing up to future values? Most have made the proper adjustments, taking the hit on the books caught in the pipeline at the wrong time and adjusting their buying and selling prices going forward.
This whole thing is an important development in my mind and one that is still playing out with no clear answer to how it will affect the hobby in the long term. One observation I could offer up is that the hobby has become more splintered, no longer will old adages like "a rising tide lifts all boats" be true, we can't generalize as much anymore and have to pay close attention to the sectors of the hobby that interest us.
Let's get to the "destined for eBay auction" pile. The cover of the week has to be Green Lantern #13 by Gil Kane. The cover always stood out for me thanks to the big head Flash hogging the prime space. This is June 1962, very early days for Marvel, the publisher who would perfect the "crossover issues". Visually I think its the Red against all that Green!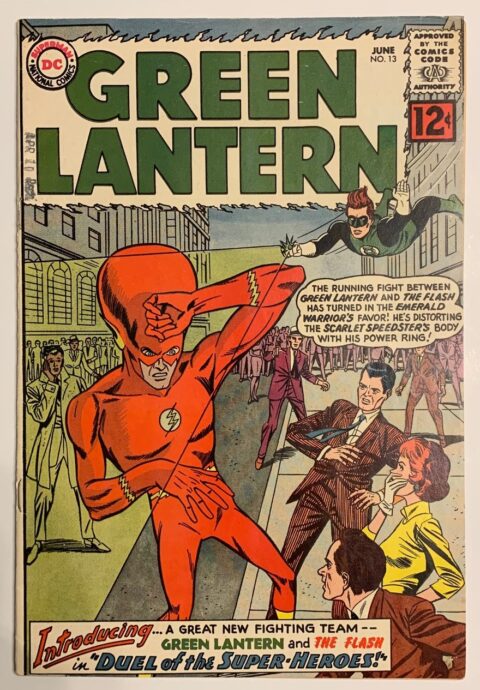 From the pages of Savage Tales #1 we get this fantastic splash page by the great Gray Morrow. Man-Thing's actual first appearance is on the page before but this splash makes me wish they had saved the initial image of the character for this page, now that would have been an entrance! We've discussed before the value of original art being dependent on the importance of the page so maybe that fact might make this page a bit more affordable, maybe.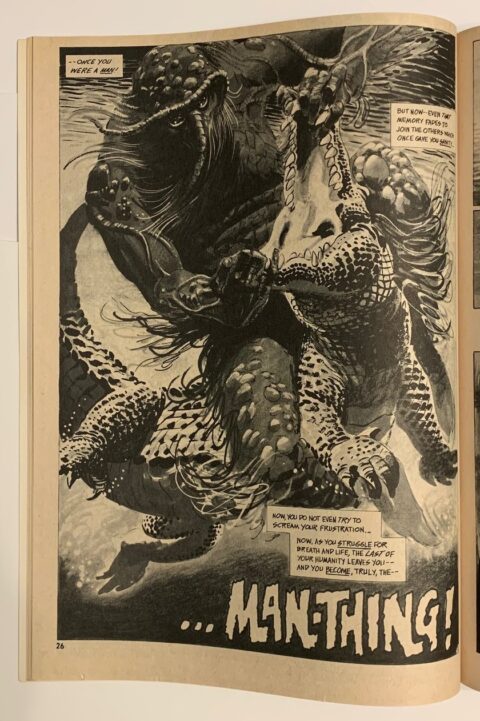 Our ad of the weeks takes us back to 1997, from Batman and Robin Adventures #17 we get this. Remember this? Yeah, this didn't go so well. I actually remember the great Norm Macdonald covered this on his Saturday Night Live Weekend Update bit, still funny. DC has tried so hard to update and reinvigorate Superman over the decades to which I'd like to quite the great Lawrence Olivier who said to Dustin Hoffman (who had stayed up 2 days to look and feel haggard for the dental scene in Marathon Man), "why don't you just try acting my boy", or something close to that. So DC, just give us good stories!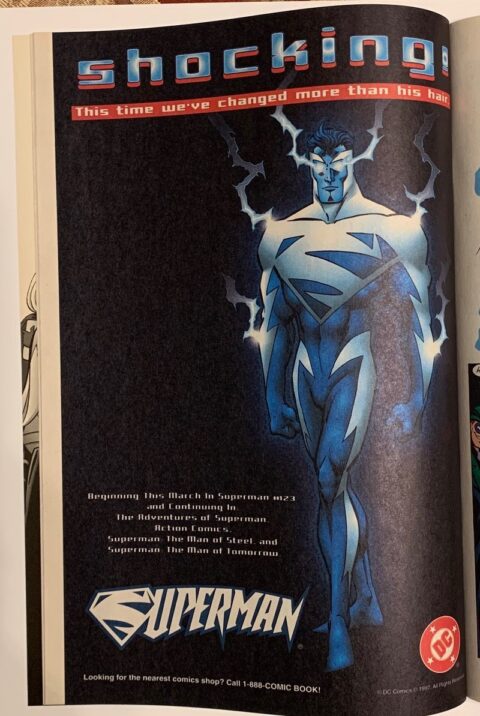 Another of our weekly icecollectibles eBay auction finished last night and I noted the continued strength of raw comics. We sold this solid copy of X-Men #5 at close to its graded value which I see as a strong result. We're trying to list more and more quality raw books, it is a bright spot in the market.