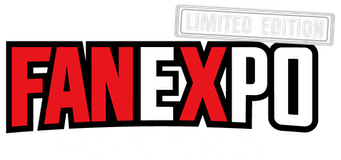 In 2019 I was presented with a plaque by the folks that put on Fan Expo, Canada's biggest comic con. Big B Comics had set up at all 25 Fan Expos, I think we were one of 3 such comic vendors. Last year, in 2020 there was no Fan Expo and this year, in 2021 they were able to get a show in by pushing the date back from the normal late August time slot to late October.
Last week I got a call from my pal and inside man George who works with the vendors, he was asking me how many tables I wanted for the show and I had to break it to him that I was not setting up. Just like Mr. DiMaggio's, all good streaks come to an end. I've explained before that I was probably not going to do a show this year but the actual act of saying no and making it official is more jarring than I thought it would be. I've been questioning myself galore since that call with George. To be fair to myself we have nothing but new people at the shop and preparing for cons is a difficult task learned over years. I think I've made the right call in terms of not bringing a big truck full of retail items to fill up the 13 booths that I used to have. Where I'm conflicted is whether I should have taken 1 or 2 booths to set up with ICE (International Collectibles Exchange). At ICE we've been so busy gearing up our weekly eBay auctions and we've been even busier with a nice influx of consignments and we'll be busy for the next couple of years going through that big warehouse purchase I did last year. All these things I just mentioned would have suffered had we had to prepare for a show so I guess it wasn't that hard a decision after all. Still, next year I will have to attend these big shows, at a bare minimum with the ICE set up.
It will be a weird feeling knowing that all the Ontario and Quebec shop keeps I've become close with over the years will be there slugging it out while I'm lollygagging back in Hamilton. I've learned over the years that change can either be a good thing or a bad thing and which of the two it turns out to be depends on me, I'm excited by this newfound "freedom" and I plan to make the best of it.
Speaking of making the best of it, we certainly did with our internationalcollectiblesexchange eBay auction that ended Sunday night. We had some great results including setting a new price record for our CGC 8.5 White Pages X-Men #9 featuring the first meeting of the X-Men and the Avengers. The book sold for $2002 and its White Pages and high gloss make it an advantage buyer book, this one still has lots of room to grow.