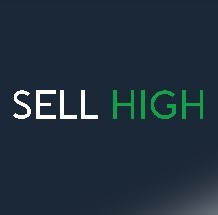 Back in the spring of 2021, I was having a real tough time buying comics! My ICE site went from around 600 CGC books in inventory to somewhere near 170 at the height of the madness to buy graded comics. Everyone wanted to buy off me but nobody wanted to sell to me, they were holding on to their books because prices were spiralling up on almost everything.
Fast forward 6 months and I can report that people are selling! I'm getting collections offered to me left and right, my peers on the east side of Toronto and my boys in Montreal concur, books are becoming available. I've been getting offered both graded and raw collections, I like both though the CGC stuff is less work but the trade-off is I'm paying a higher percentage for them.
We've slowly got our ICE inventory back up to about 550 CGC books, my goal is to hit 1,000 by the new year but the issue I'm having is that they sell quickly so I'm going to have to find a lot more CGC books to go in to offset the volume leaving. I'm going to try real hard not to let the inventory fall like it did this past spring.
I don't kid when I say there has never been a better time to sell, again though, we may be saying the same thing this time next year as well. At least for the people having to sell these are good times and it is obvious that there are many more that don't really need to sell simply willing to cash in on some profits.
Economics 101 tells us that when supply increases prices should drop and we may have seen that in August, I'm smart enough now to know how dumb I am in this market so I can't even venture a guess as to what will be going on three months from now.
I do believe online sales will continue to be strong as the world enters an uncertain Fall with its forecast fourth wave of the pandemic. My advice is for you to be active in the marketplace even if it is just picking up cheap fun books you want to collect. Focusing on and having fun with our hobby can only be good for our social and mental health, just take extra care in managing the budget.
In the meantime I will keep buying, I've been around long enough to know that things are not always this plentiful and when the next dry spell of supply hits I'll have boxes and boxes of great comics!
Speaking of great comics I'd like to feature one that closed on our internationalcollectiblesexchange eBay auction that ended Sunday night. Amazing Spider-Man #258 at CGC 9.6 with White Pages sold for $147.50. ASM #258 has just lied there dormant for decades, nobody willing to see it for what it is, an Amazing Spider-Man key issue. In ASM #258 we learn that the costume is an alien symbiote leading the way to all kinds of future goodness.