Happy belated Canada Day to all our compatriots and happy 4th of July to our American friends. I like our Independence Days being so close together; it's like having a birthday a few days apart with someone that is close to you.
My cover of the week is Monsters on the Prowl #11, art by Jack Kirby with alterations by Marie Severin. when I saw this book it made me think about Marvel re-releasing all the Atlas Moster reprint stuff in Monsters on the Prowl, Where Creatures Roam and Where Monsters Dwell. The covers are, I believe the original ones, just reworked for the Bronze Age. There was a much different audience consuming comics in the early 1970s and I wonder if these covers, that may have been impactful in 1959, came off lame in say 1971. These titles had three and four year runs so I guess Marvel was happy with sales.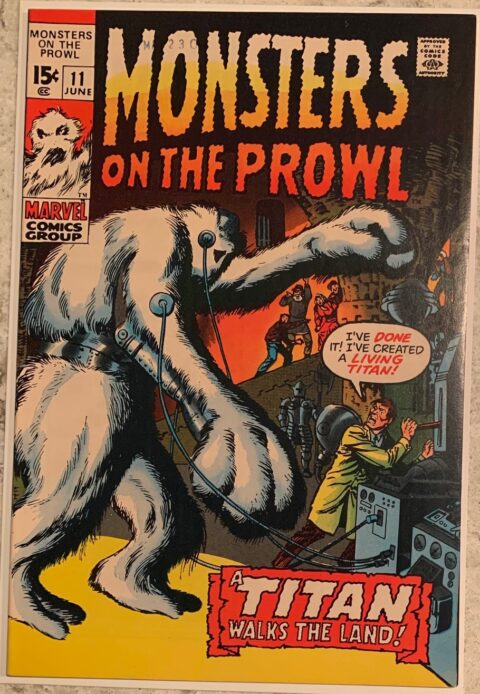 My ad of the week is an in-house ad from DC comics that appears in Batman #103. DC wanted you to send in slogans using the DC name, an example they give is "DC comics are Decent Comics". I wonder if it's too late to send it in? Here are the ones I'm going to submit: "when I'm in DC I only read DC", "my favourite member of AC/DC is DC", "where's the DC?", "Nikola Tesla was wrong, DC is better". As the old joke goes, I've got a million of them! Wait, I just read the fine print and it says DC Comics owns the slogan once you send it in; on second thought "DC can bite me".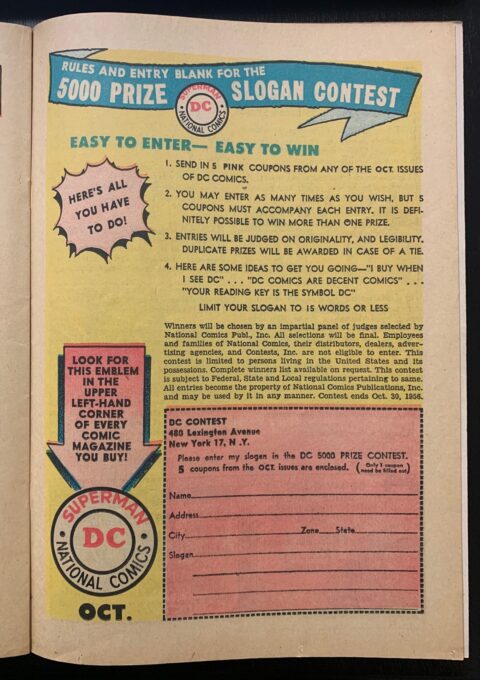 Art of the week comes out of My Love #3: take a look at this two-page spread with John Romita and John Buscema art, these Bronze Age Marvel romance comics are full of amazing art. I honestly wish I jumped on the Romance stuff when I was much younger; it's impossible to find high-grade issues, impossible!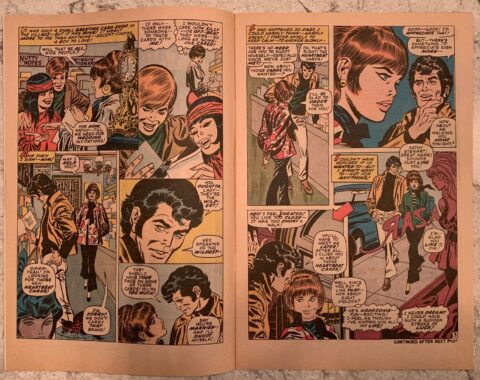 I was stressing a bit over our internationalcollectiblesexchange weekly eBay auction because of the dual holiday weekends in Canada and the USA. I thought maybe people would be too busy to bid because they were sipping their mixed drinks and watching fireworks, though as an aside I do know one guy that won a book we auctioned off a few months ago while he was drunk. "Walt!, I'm never drinking again during one of your auctions, I paid waaay too much for that thing". It turns out the auction did just fine: a highlight had to be this CGC 8.5 Signature Series copy of Wolverine Weapon X #1 selling for $1,556.56 USD. That's original art you see on the cover; the book was part of a Hero Initiative project back in 2009.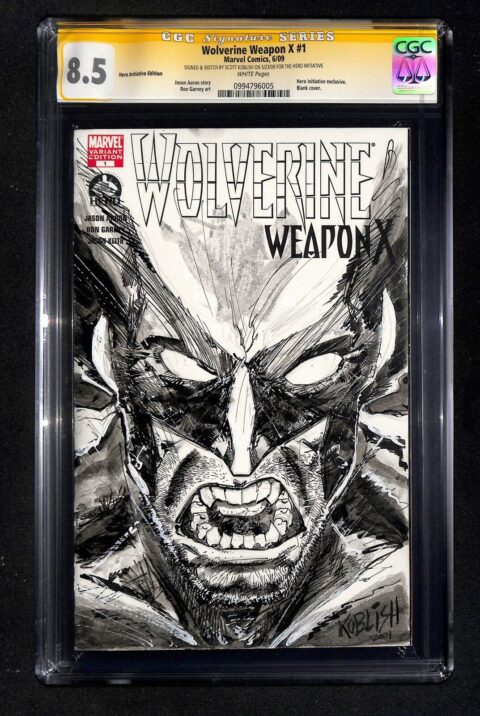 glglglg