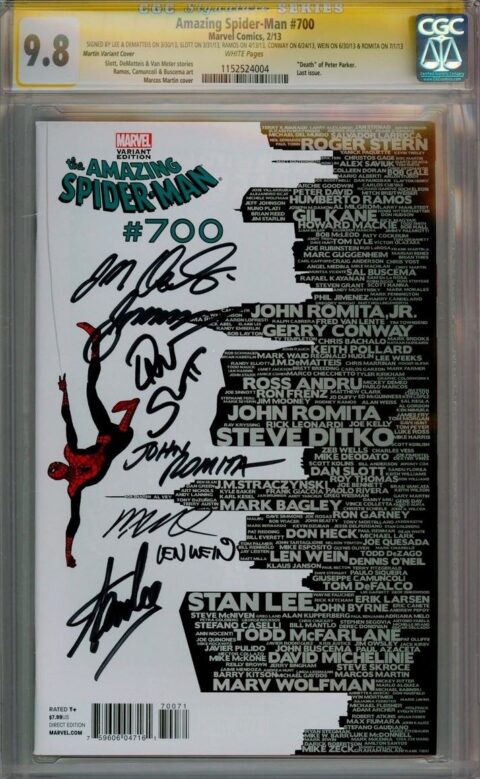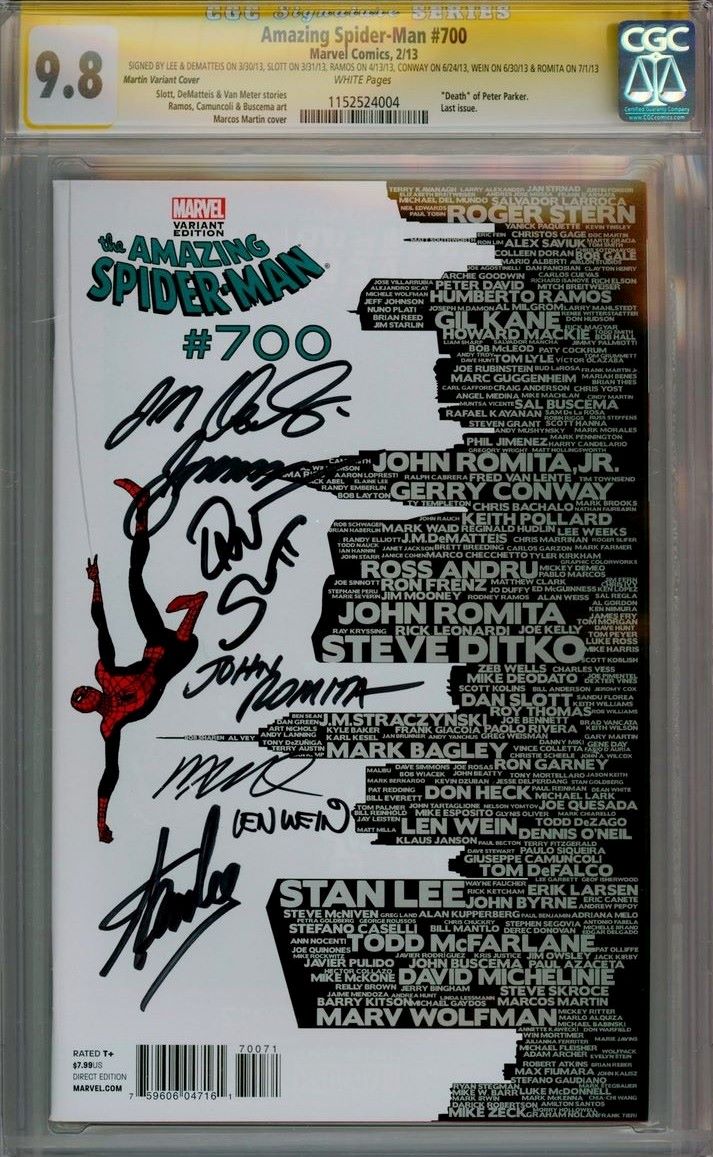 Over the past few months, I've been flooded with emails from the CGC and CBCS Comic Grading companies promoting exclusive inhouse signing events by artists and writers. These events are now a regular occurrence at the grading sites thanks to the fact that there are no Comic Cons to go to. Traditionally the big Cons would have CGC people there, all the creators would be there too so if you wanted to get something signed and graded you'd just get a CGC person there to witness the creator signing your book and away you go towards a yellow Signature Series label.
We recently shipped a book down to CGC for a customer, it was all so rushed, the event was approaching and the customer rushed the book into us and told us to get it down there quick. We usually ship in bulk and get returns from CGC in bulk to save on the ridiculous shipping charged. We didn't have time to get some extra books of our own ready and the customer understood and he was fine with the extra shipping costs, he wanted his book in this fast-approaching Signature Series event.
This past weekend we sold a CGC Signature Series Amazing Spider-Man #300, the book had two signatures on it, Stan Lee and Todd McFarlane, the ones you'd want on that book. The problem was the signatures were in marker on the actual case of the blue label CGC 9.8. What to do? You can't replicate the signature on the book anymore since Mr. Lee has since passed away. You can't get CBCS to authenticate because it's in a CGC case. All the same, the buyer was satisfied that he has the two signatures and his purchase price reflected the fact that it was the case that was signed.
This Spidey #300 transaction, the rushed submission and all the email solicitations got me to thinking and asking the question, where does the market stand on Signature Series?
From what I've read multiple signatures are all the rage, the more the better for the value of the book. Sometimes it's hard to get the whole creative team to sign a book because some no longer speak to each other and one won't sign if the other already has, yikes. Multiple signatures can cost you a bundle though since each creator will charge a fee for their signature so you best know the market on what adds value or things can go backwards quick.
I'm not well versed in what adds value, I'm assuming big names like Stan Lee, Todd McFarlane, Neal Adams etc. will add value but I'm not even sure if the extra value you gain can even cover the cost of getting the thing sent down, signed and sent back. Again people that deal in Signature Series books seem to know these things.
I can see the merits of Signature Series comics from a market perspective, a signature creates extra scarcity and multiple signatures create even more scarcity to the point where you may own for example the Hulk #181 with the most signatures on it. Scarcity often drives up value so it can be a good move to take your 3 signatures book, which may be relatively common, and turn it into a much scarcer four signature book.
As for these events the grading companies are holding at their sites I can only see this as beneficial to the resellers. If I was a fanboy and wanted my personal copy signed I would not send it down to these signing events. Personal copies need that added personal meeting with that artist you really like, a hello, a short conversation, a look in the eye, a smile and you witnessing him or her signing your book. This then turns into a true memory and makes the book a bit more valuable to you on a personal level.
I once talked to an artist about this at a show and he said that the amount of people that want their names written on the cover, like "to John" has dried up over the past 10 years or so. It seems that even fans are leaving room for an eventual exit strategy for their signed copy.
I kind of like the Signature Series stuff that is outside the norm, the Wayne Gretsky signature on a copy of Skating on Thin Ice or an Arnold Schwarzenegger signature on a Conan comic. Of course, a Jack Kirby signature would always be cool but you'd need to send it to CBCS as CGC does not authenticate and I think they would be wise to start doing so.
I was just looking at the prices for Amazing Spider-Man #300s and the Signature Series prices are insanely high. The Signature Series market is one more example of a niche part of the market I thought long past its prime yet here we are looking at a year where signed books have shown major gains. Another example of me not paying attention.
Anyone have any cool Signature Series books?