I'm back at mining the eBay pile in my office for this week's post. I leafed through the first two books and quickly saw a chance to feature a week full of double-page splash pages, I did a post like this early in the year and am glad I found enough to do another week of double-page splashes.
One of my all-time faves is John Buscema, just look at this two-page splash (more like pin-up but too good to ignore) from Avengers Annual #2, September 1968. I'm thinking of keeping this copy which will be great for my collection but terrible for my business.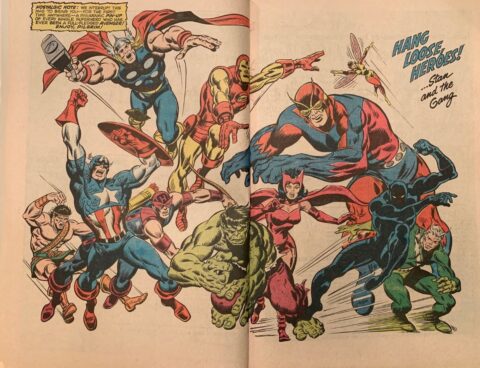 I've been selling a bunch of these lately, who'd have thought that there would be a pick up in demand for X-Men #1, from October 1991. Jim Lee gives us a fine two-page splash to start the issue off.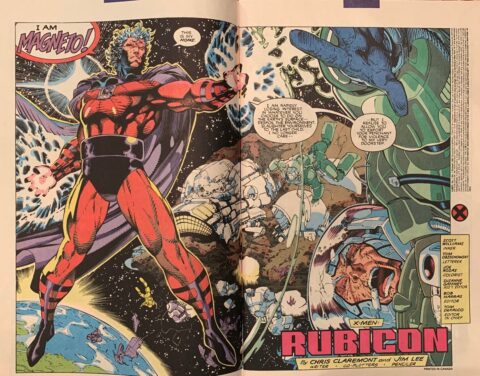 I used to daydream about which Frazetta painting I'd like to own if I could only own one. The Frost Giants usually topped my list, I just love the motion of the fight sequence and that sunlit mountain in the background. Barry Windsor Smith gives us a lead up rendering to be reckoned with from Conan #16, from July 1972.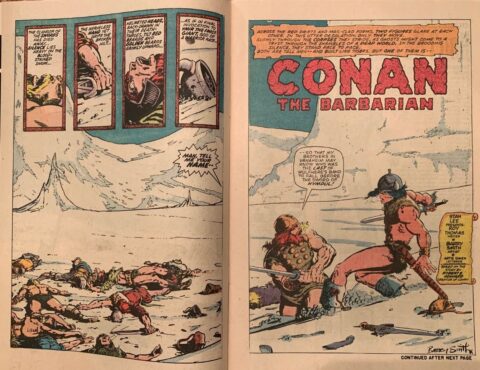 Dan Adkins has suffered second billing for his work on Strange Tales. Steranko's stuff is great but let's not forget Dan Adkins, a nice double splash page from Strange Tales #162 from November 1967.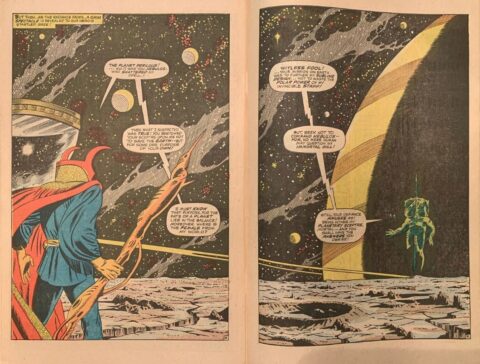 Seeing this Jack Kirby double splash from New Gods #4 reminded me of my last store meeting, the lesson I learned is always bring donuts, from September 1971.