When the missus and I were dating way back when she mentioned she liked Vivaldi so I went out and bought her a Vivaldi Four Seasons CD. She thanked me and then mentioned she didn't have a CD player… Anyway, Spring was my favourite part of the CD. Happy Equinox everyone.
I had a pile of comics turned over so the back covers were facing up and I was flipping them over before putting them into a bag and board. I caught myself looking at the backs trying to figure out the era they came from based on the back cover ads. As I was cracking open a new pack of boards I had this thought: backing boards, what impact have they had on comic book collecting? I've bought many collections that were just raw comics, no bags, no boards, just raw loose comics filling up some old tomato box. I've also had old collections, mostly from the 1970s where everything was just in bags, the bags that make that beautiful sound as you peel the issues apart from each other, but by the 1980s most collections came bagged and boarded.
Ahhh, those old boards from the 1980s with the book oils staining them and with the store stamps religiously put onto each and every one. I've always wanted to look up those old obscure shops from those towns I never heard of but I never did. I did reminisce though when I came across boards with a Now and Then Comics, Kitchener Ontario stamp and I always love seeing the old Big B Comics stamped boards from the 1990s. I think the store stamps were the only thing that worked on backing boards though I know many a collector that has to toss them and put new, blank boards instead. I've seen ideas that didn't work, there were full board ads for shops and even for comic publishers but their rarity tells us they were a dead end.
Back to my thought, what if boards never took hold? What if collectors held to the notion that the back of the comic needed to be seen on quick inspection? Who has time to open up every single comic and pull it out of the bag and board when buying comics at cons or at comic shops? After all, we have many comics with photo back covers, especially the Dells and Gold Keys. We've had many comics that were wraparound covers by greats like Neal Adams and many others. We've had very sought-after pin-ups on the back cover. We've had blank white back covers quickly identifying the book as a Canadian Edition. The big question that came to mind: is our current fixation with covers even partially due to the backing boards negating the back cover to almost meaninglessness? How many decades have all of us collectors sifted through bins at cons and taken our time to judge the covers and not even give a second thought to what was on the back?
In a way CGC has given us back the back cover: now we grab the slab and have a look at both the front and back cover. Sometimes, I might even say many times, a purchase will hinge on the reaction to the back cover. It could be that the back cover looks better than the front bringing up the overall grade in your mind. It could be that the superhero pin-up tipped you over the top. I for one am glad the back cover is back in the game; perhaps we start a whole new thing, a new revolution in collecting – the greatest back covers of all time!
This week's "going to eBay auctions" pile was fun to go through; I'm picking the great Walt Kelly's cover to Animal Comics #12 as my cover of the week. That blue sky background oozes summer and I've had enough of the cold. Besides how can you resist a cover with a beaver on it?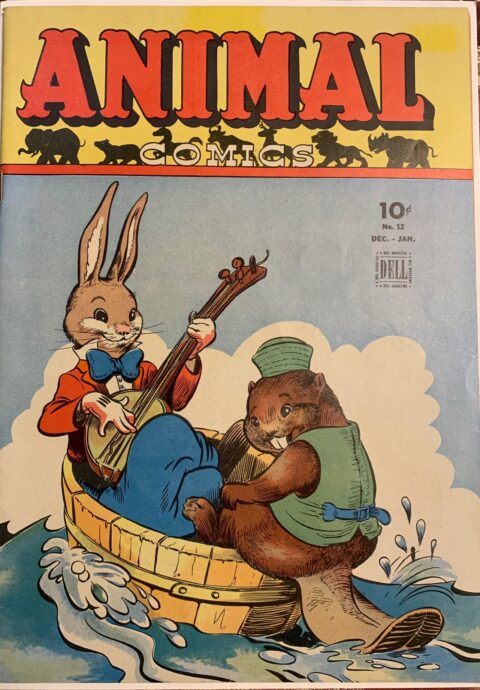 Our splash page of the week comes from the mighty pencil of Jack Kirby, from 1945's Terry and the Pirates #3 we get "The Isle Where Women Rule!" Jack was always ahead of his time.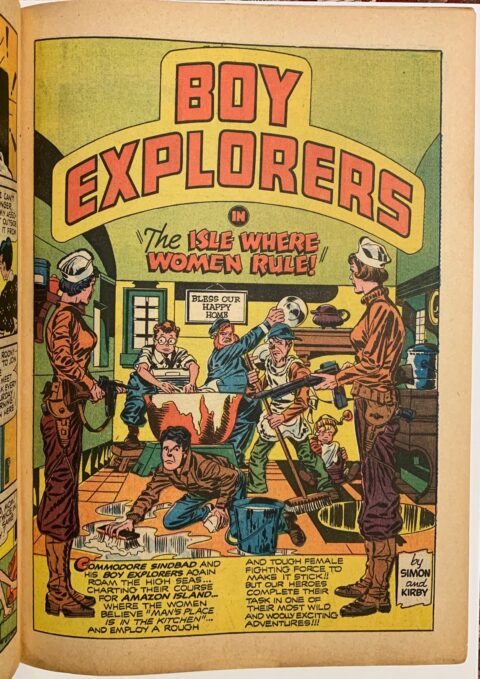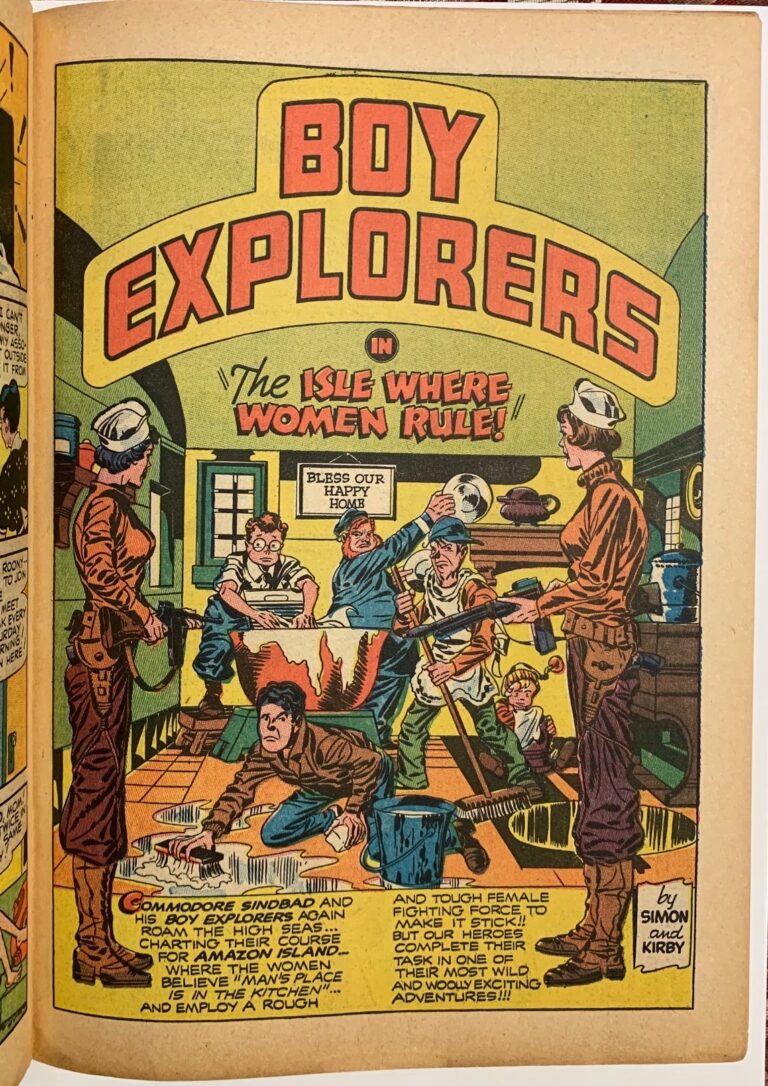 All the guys and gals my age and older will relate to this. Remember walking the streets in the 1970s heading to where ever you were heading and walking past the hair salons and seeing those big sun-faded posters in the windows of all the hairdos you can get inside? There were some really really funky hairdos being advertised in those sun-soaked shop windows. Those memories came flooding back as I happened on this ad from the back of Young Romance #170 from March 1971.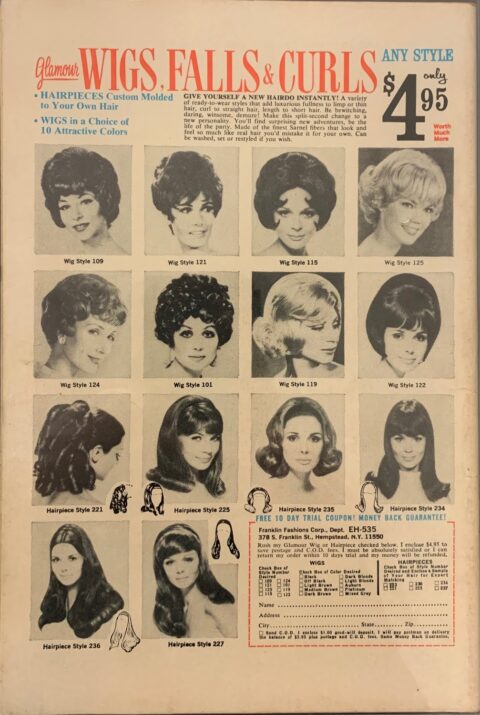 Our latest weekly icecollectibles eBay auction just finished and I liked seeing the run of Fear #11 to 18 go for what I thought was a strong $204.50 USD. This is a great Man-Thing run. Most collectors will have a #10 which started the Man-Thing series and most will have a #19 with its first appearance of Howard the Duck, thus this run was a great opportunity to bridge that gap in one fell swoop. Nice pickup!