Nothing jolts you into the realization that this new warehouse is where it's at and where it's gonna be for a while like giving the landlord 12 postdated rent cheques. I swear I had a super productive day after I handed those cheques over: the trick will be to keep up that momentum for 364 more days! My mission is not to need a warehouse this time next year because I'll have figured out how to sell everything!
Last week our friend Ron Hobbs popped in for a visit, after a few polite formalities and after settling up the business we had I asked him what books he brought along with him to gloat over, never one to disappoint old Ronnie pulls out this heart stopping copy of Diary Secrets #27 drawn by the master Matt Baker. Ever notice most of the other GGA artists drew the guys on the covers as schleps? On Baker's covers the guys were better looking than the girls. I just love the simplicity and elegance of this cover, a show stopper. And no, Ron would not sell it to me…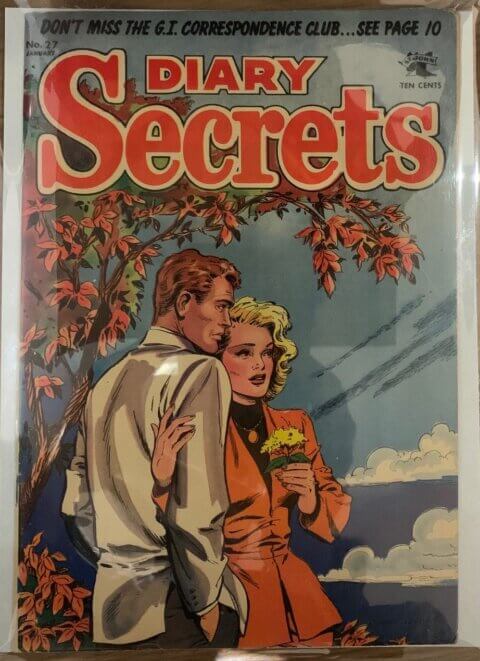 There was discussion on one of my last posts on iconic covers. One of the covers thrown in for consideration as iconic was Teen Age Mutant Ninja Turtles #1. I found a copy in my "heading to eBay auction" pile so I thought I'd show it to you and ask for your verdict. Is this cover iconic on its own? Is it iconic more so because it is such a key book that the cover gets a beneficial bump in status? Or is if none of those and just an ok cover?
This copy is a 3rd print and I thought I'd ask everyone another question, are 2nd and 3rd printings worth too much compared to the 1st printings? Or are they perhaps worth too little? Is it a matter of math re the number of copies printed? I know in the current era there are 2nd prints worth more than the 1st prints.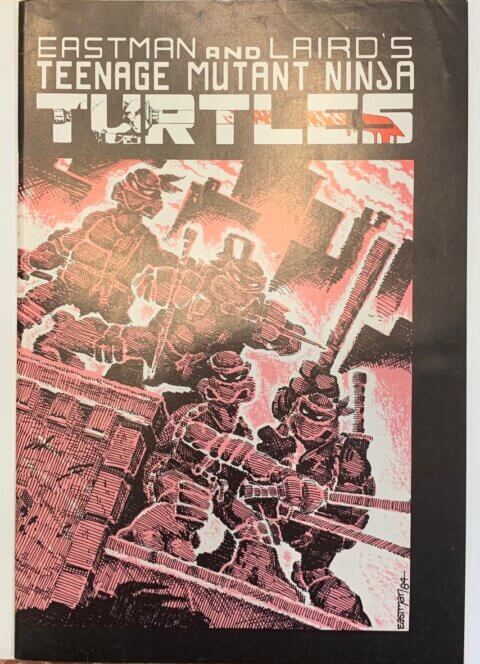 I quickly leafed through 1984's TMNT #1 (3rd printing) remembering that great splash drawn by Eastman and Laird, such a dramatic intro coming off the first page.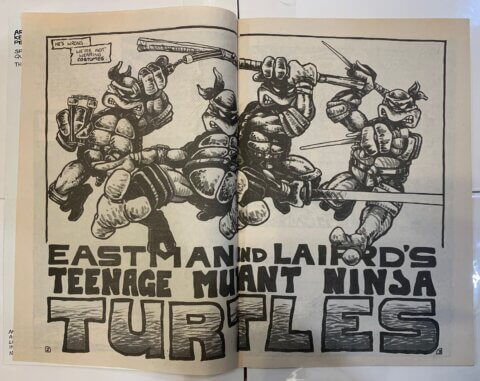 My ad of the week comes from 1969's Unexpected #111. This is another property I don't think I've ever heard of. I don't recall ever having a Zeroids collection coming into the store nor do I recall someone selling them at a con or online even? Zeroids is kind of a cool name, and they are robots, why didn't these things go anywhere. Maybe it's because they couldn't do your homework. Now that I look at them closely the look like that robot from Space Family Robinson.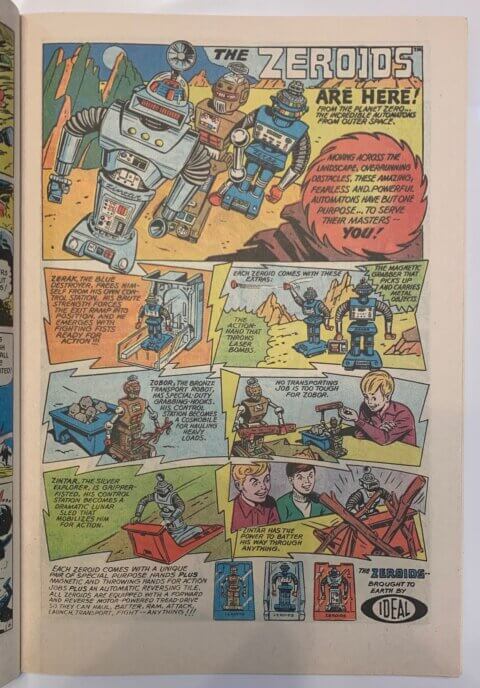 Another of our weekly icecollectibles eBay auction ended last night. I wanted to see how well our X-Men #130 CGC 906 would do, when we lined it up for auction a few weeks ago there was talk that Taylor Swift would play Dazzler but since then it has been confirmed that she will appear in the movie as herself and not play the title role. Our book finished at $480, which was down from a $575 earlier still speculated price.