A few days ago Chris Owen and I were sharing a pint and having a chat about the two things we're experts at girls and comics. While the girl discussion fell into silence after a few seconds we really caught some wind in our sails while discussing comic books. We're going to do a Comic Culture podcast on it very soon but I can spill the beans a bit in that we explored the process of creating characters for the comic book medium. Can old men create characters that resonate with the youth in society, can women create male characters guys can relate to, and can Irish descendants create great Manchurian characters? There is so much to explore here and I wanted to get our minds working on this before we record the show and perhaps get a little insight from the comments section that we can use on the show. Has it evolved into the proper groups creating characters reflecting themselves today? Will AI be able to fool us all? Perhaps Chris and I have to stop drinking beers from the land of Hegel and Schopenhauer?
I promise no philosophers were used or harmed while I went through this week's "destined for eBay auctions" comic pile.
For my cover of the week, I went with Witzend #3, the minimalistic gem from the great Wally Wood. Witzend #3 is most famous for being the first appearance of Mr. A by another great minimalist, Steve Ditko. Was there a minimalist party going on that month? Did Carl Andre and Don Judd show up? Still, I've always been drawn to this cover but I'm not sure why.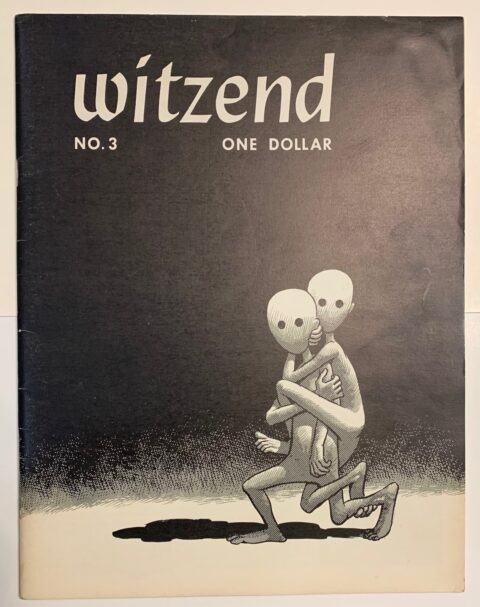 We might as well stay in the 1960s for our splash page of the week. Actually its more of a pin-up and it came from the most creative hands in comic book history, Jack Kirby. Kirby could absolutely overwhelm you with power, he could leave you in wonder at the chaos he can create and then on the next page he can calm the savage beast with simple and elegant beauty. Kirby is the King!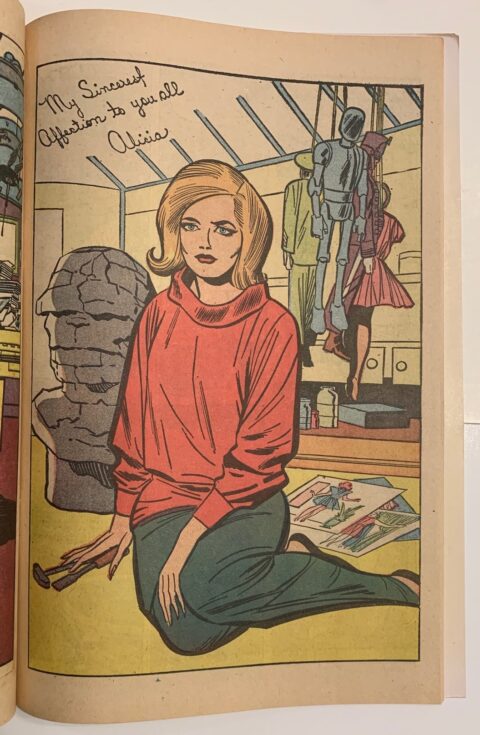 When we opened up our first comic shop back in the 90s we tried to venture into the mail-order market for new comics. Being Canadian we stuck to trying to service Canadian customers as we thought the international shipping and border delays would become a service issue. I remember using Westfield Comics as a model, perhaps I should say I used them more as a motivation. Here we had a little operation out of the middle of nowhere, Hickville, USA being a dominant player in the mail-order comic business, it gave us hope. What I didn't know is they were putting full-page ads into comics even a decade earlier. Here's a Westfield ad from 1988's Avengers Annual #17.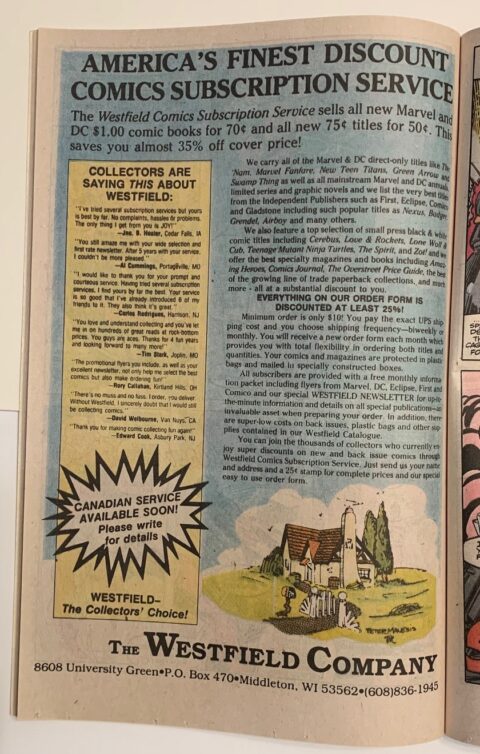 Last night our weekly icecollectibles weekly eBay auction finished with some great results. I find it surprising that a great project like JLA/Avengers has been out of print for over 15 years; it's hard to find the 2008 TPB and it's even harder to find the set of the original 2003 series. Our set sold for $38.76 USD. Advantage Buyer.