I'm almost finished with this very necessary project I started last week. I'm going though all the CGC-graded comics on ICE Collectibles that belong to our three largest consignors by volume of listings (including Big B) and I'm making price corrections to better reflect the current market. I remember two years ago we could not list fast enough: we'd list 30 slabs onto the site in a week and we'd have 40 sales. It got to the point where we ran down the inventory on ICE by 75%.
ICE is a Buy it Now site meaning the book sits there at that price until somebody buys it. So when it sits there at a price posted a few months ago it doesn't have much of a chance of selling when things have been trending downward since and the latest and most current sales figures are so low compared to the posted price. A case in point is an adjustment I made to a book that I had posted: it was from that warehouse purchase I made two years ago, a CGC graded 9.8 copy of Moon Knight #25 with that tough black cover. I posted it at $1350 a while ago, probably around the time it hit its high sale of $1400, as part of my price corrections exercise I went through every book on the site and this one ended up with the most drastic adjustment. The new price I set it to is $295 USD based on the 90-day average being $367, though that last sale figure of $215 isn't filling me with a lot of confidence. Let's hope its an anomoly low sale…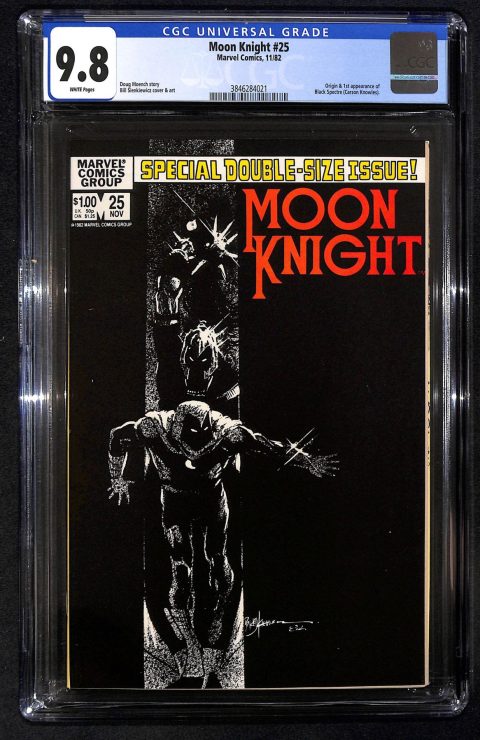 The stack of comics heading for our weekly eBay auction is huge this week. There were, as always, lots of fun ads to choose from and since I ended up spending about five minutes enjoying the ad below I had no choice but to show it to you. This American Circle ad is from Omac #2 from February 1975. I've picked a few of these tacky, shystery-type ads before but I think this one may be my favourite. You won't be able to win any scholarships here but who needs schooling when you can snag a Money Maker (just be careful you don't shake it too hard), a Potatoe Gun to defend this newly made money, a Special Investigations Kit when someone does eventually steal the money, a Karate course to fight for your money back. Of course, if you'd ordered the Secret Safe first you wouldn't have any of the above issues. I think the Vampire Blood was the best seller though.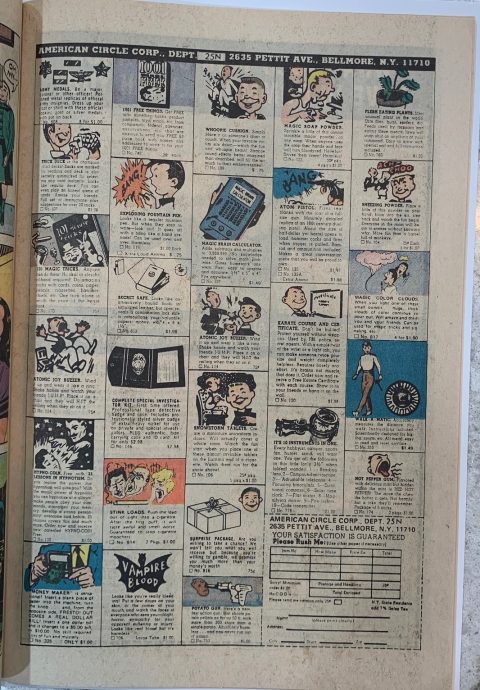 Creepy is a great 1960s magazing run for Warren, most famous for those stunning Frank Frazetta covers. I was putting up a small run onto next week's auctions when I spotted this painted cover by Gray Morrow. I almost didn't notice it because Frazetta's overpowering cover to #14 was right beside it but the cover fought through and grabbed my attention. I've always loved those Gray Morrow Gold Key covers and finding this great painted fantasy cover by the man was the bonus of the night for me.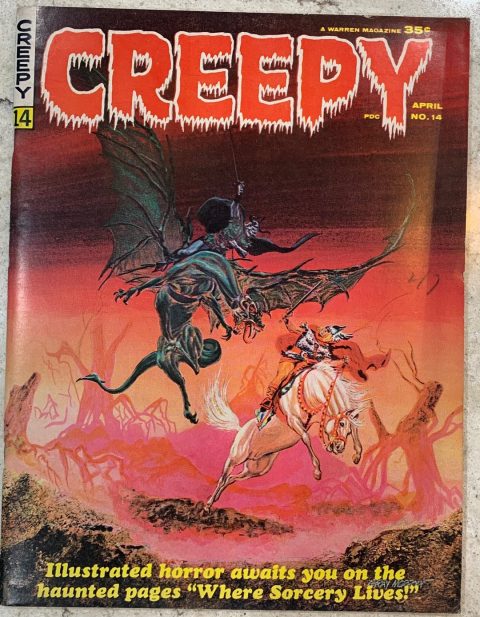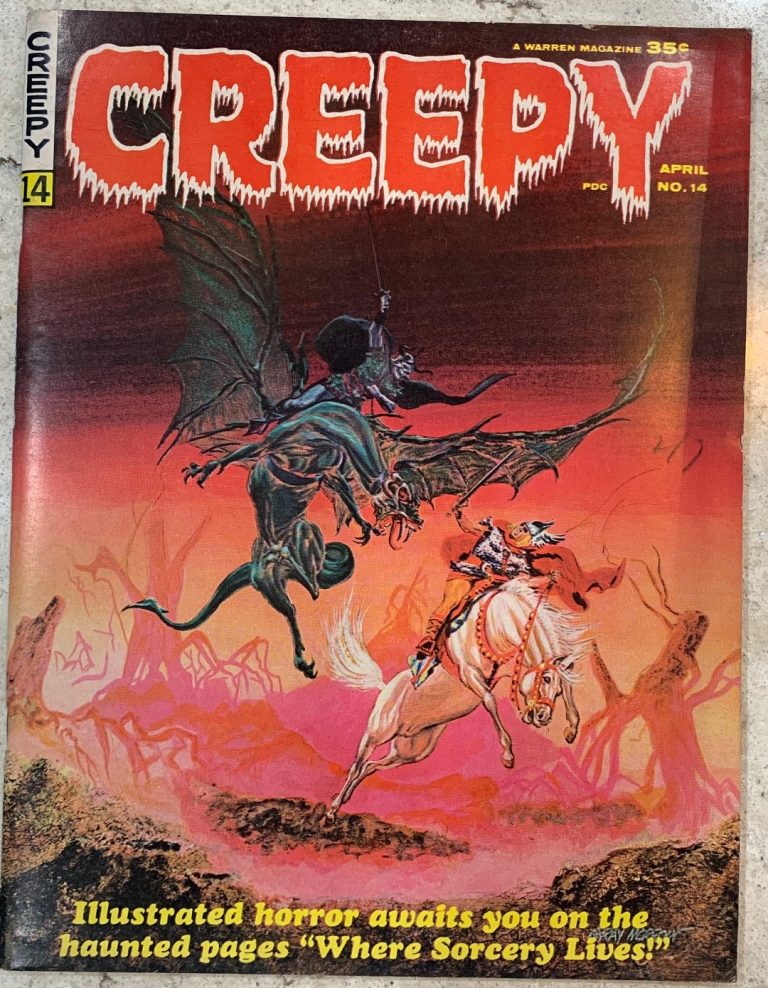 Last night the icecollectibles weekly eBay auction wrapped up another busy week. I was very pleased with the performance of our CGC 6.5 copy of Amazing Spider-Man #15 featuring the first appearance of Kraven the Hunter. Prices for CGC 6.5s had trended down below $2000 with a late August sale of $1800 and a mid-September sale of $1740. Our copy closed out at $2025 which is a solid result for our auction. I know it's only one sale but we've had a few other quality graded issues these past few weeks that have shown some strong results. Perhaps this is a sign that we are near a bottoming out?